Masai Mari National Reserve, Kenya (June 12-15):
Kichwa Tembo Main Camp: This camp is on the South West end of Kenya near the Tanzania border. This area was more lush and had more hills than the Amboseli region. We found a pride of lions (4 adult females with 4 cubs) living a mile or so from our camp. They didn't move much so we were able to visit them on 3 or 4 occasions.
---
Having lunch at our lodge: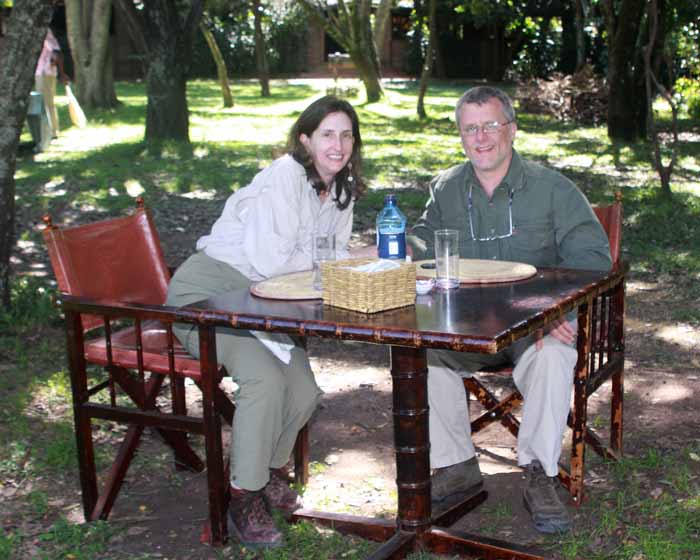 ---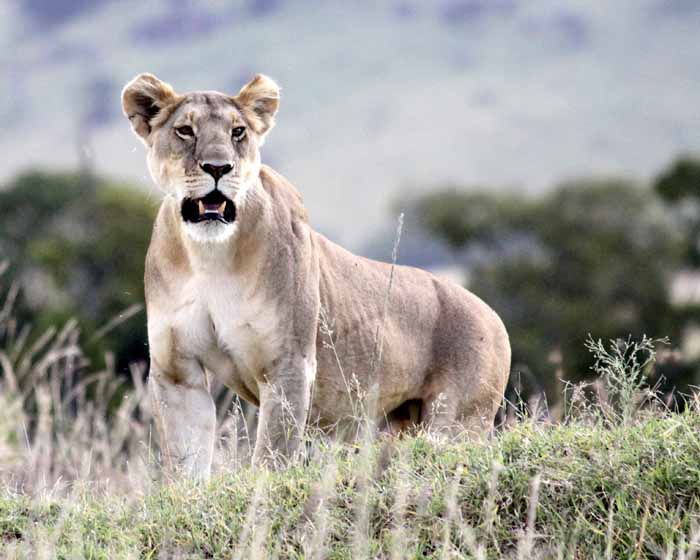 ---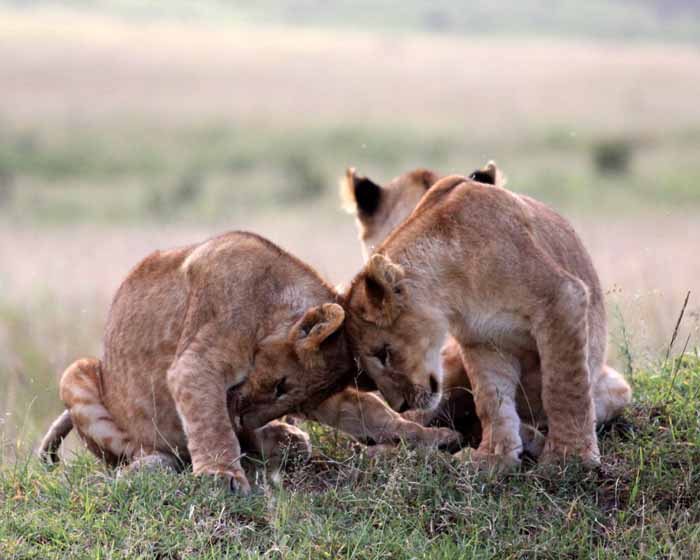 ---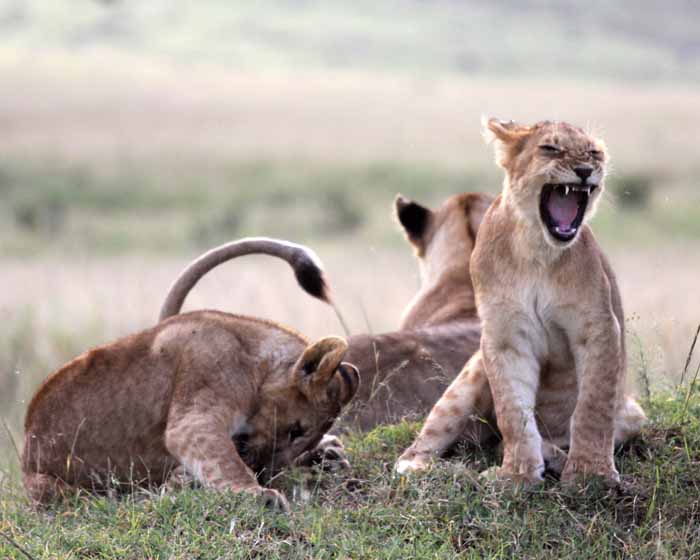 ---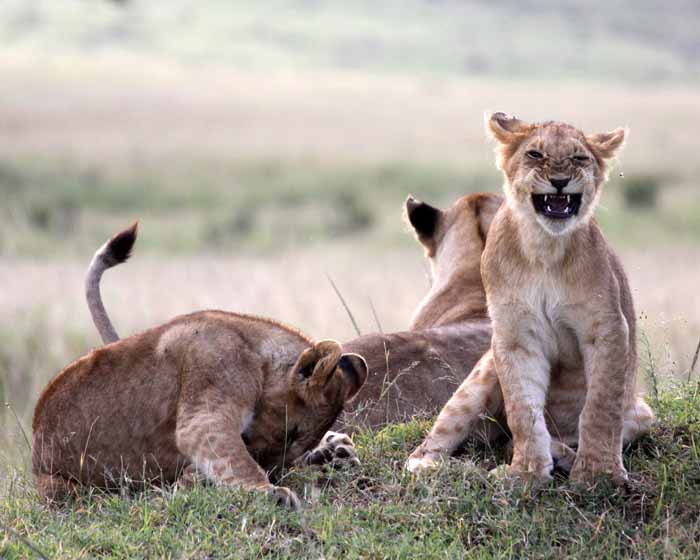 ---
Serval:
This is a small cat not much larger than a house cat. Our guide said we were very lucky to spot one since they are very shy. Even so, this guy came very close to our vehicle, and pretty much ignored us.
---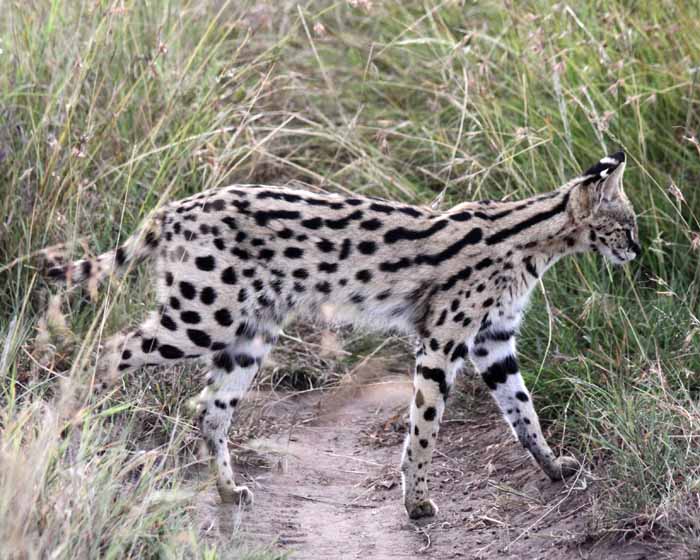 ---
Black Breasted Snake-Eagle
I spotted these two birds in trees a few hundred yards apart, calling to each other. When one took off, I knew it would land next to its mate, so I was prepared and fired off a burst at 6 frames per second to catch him landing. These were best of about 20 shots of the landing.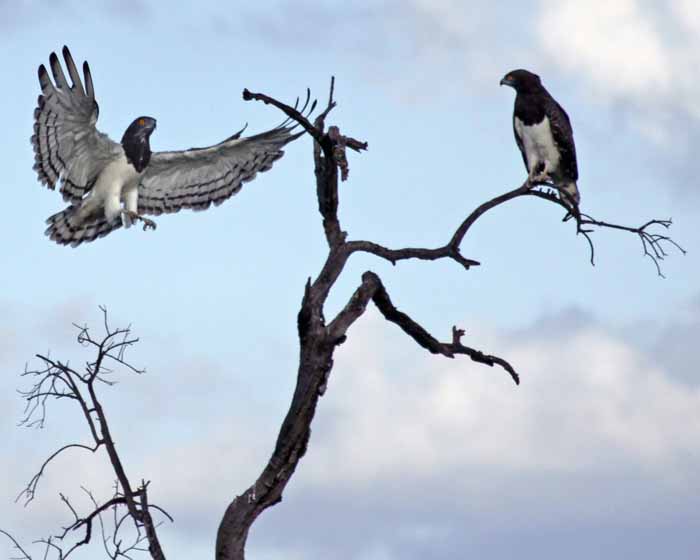 ---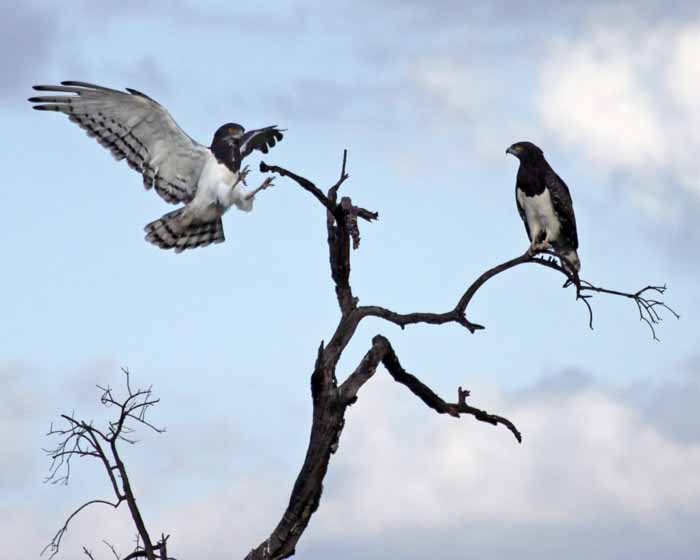 ---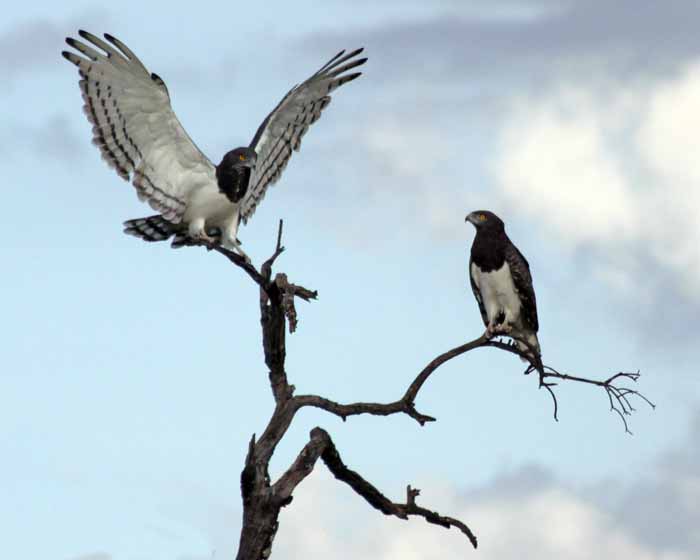 ---
Male Lion:
No, he's not mad at me. He's just yawning. These guys don't do much but sleep and yawn 20 hours per day. It's a rare treat to see them stand up.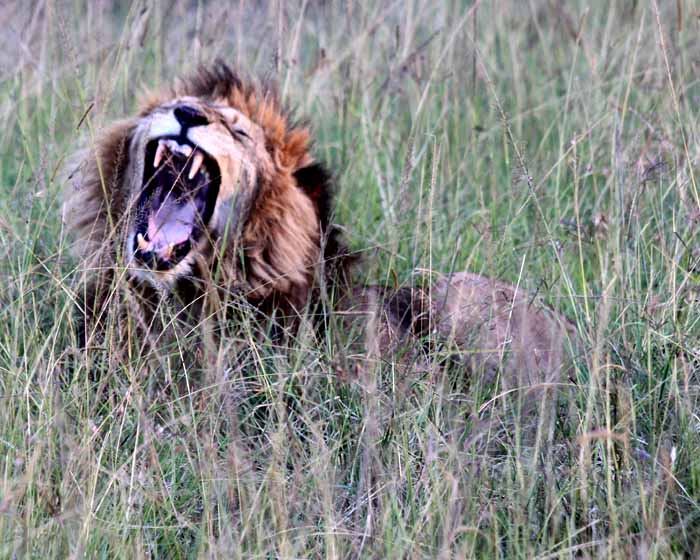 ---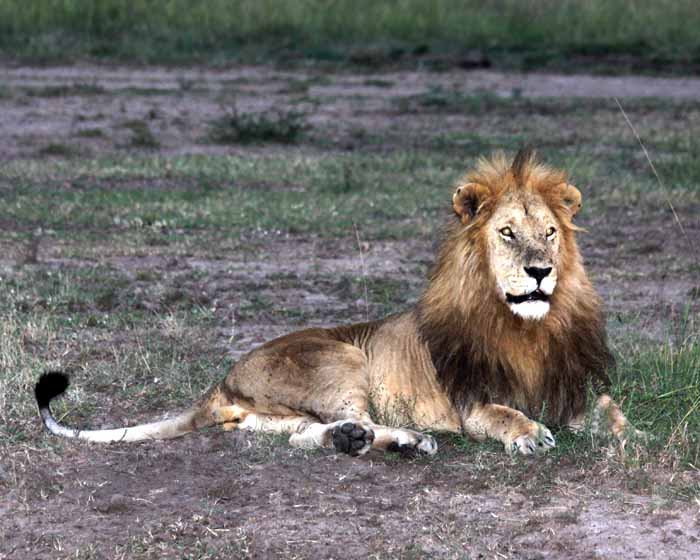 ---
Cheetah: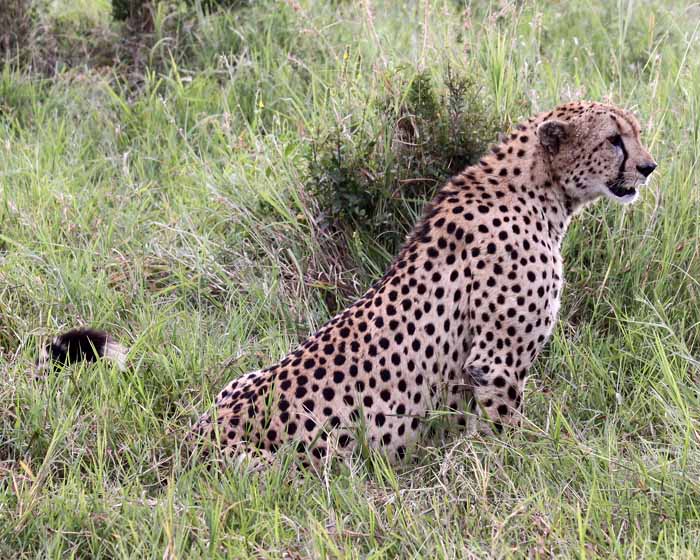 ---
Masai Mari Landscape with Lion and Balloon:
I was lucky to have this hot air balloon float into view to provide some nice symmetry to the photo. I wish the lighting could have been a little better on the lion, but I can't complain too much.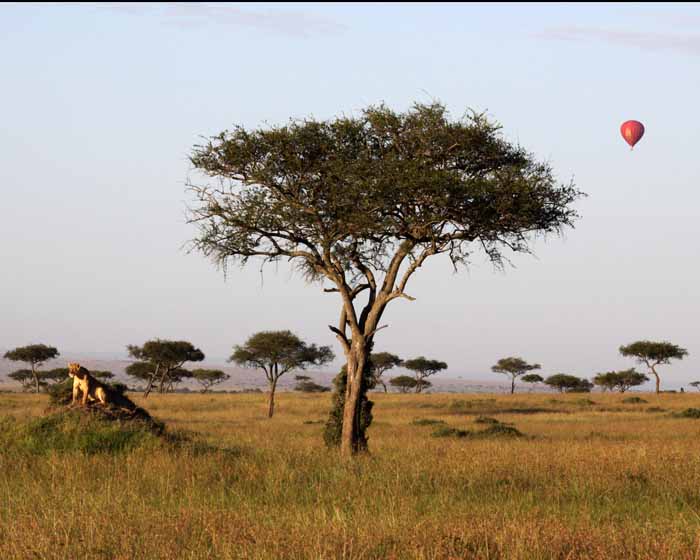 ---
Giraffes Necking:
These next photos show what looks like a warm embrace between a pair of mating giraffes. It's actually a very brutal battle between two males for dominance. They swing their necks, violently hitting each other. Our guide said some of these battles can be fatal. We watched for about 15 minutes before moving on. Static photos don't do it justice.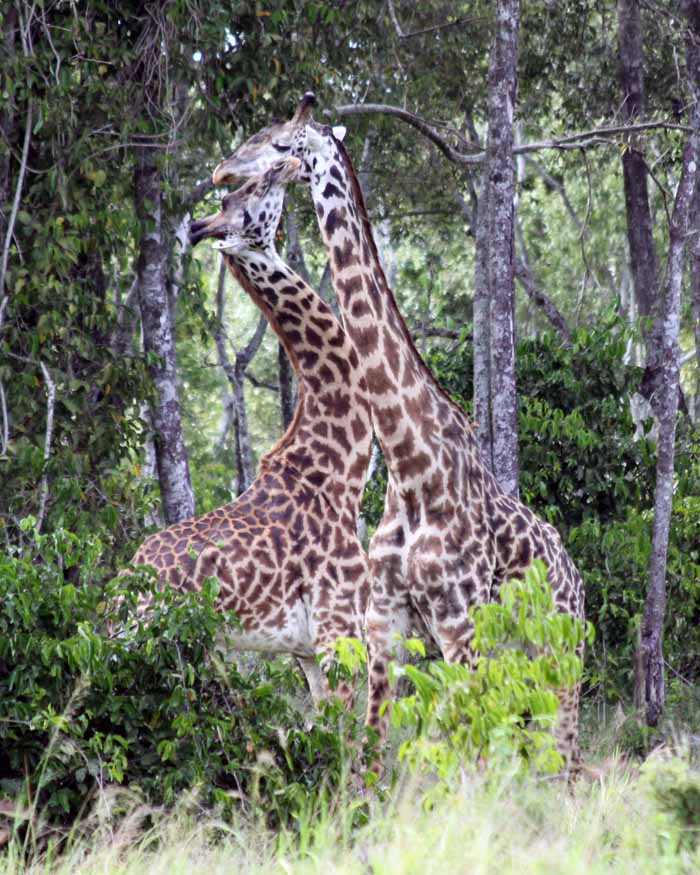 ---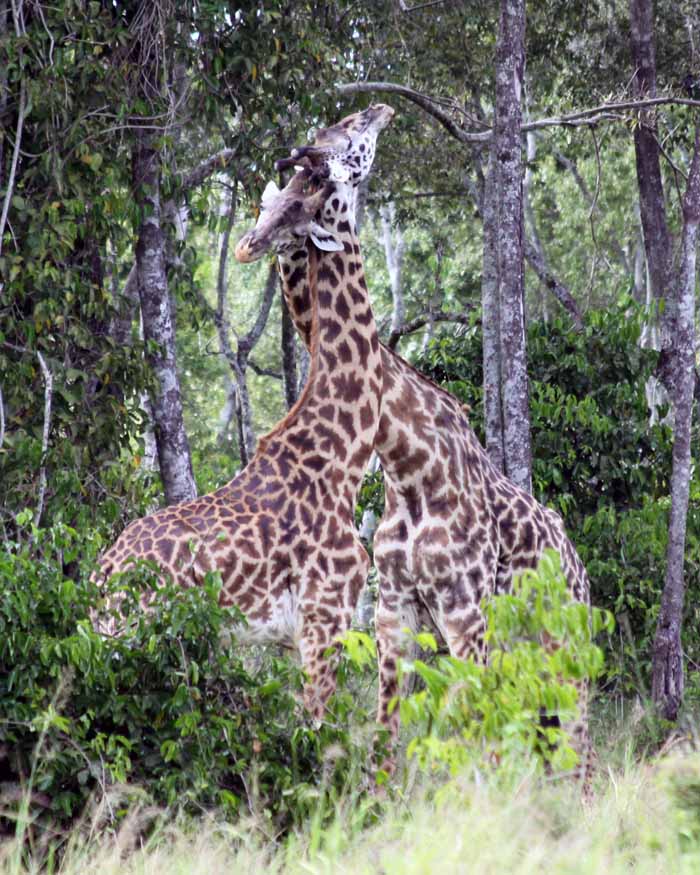 ---
---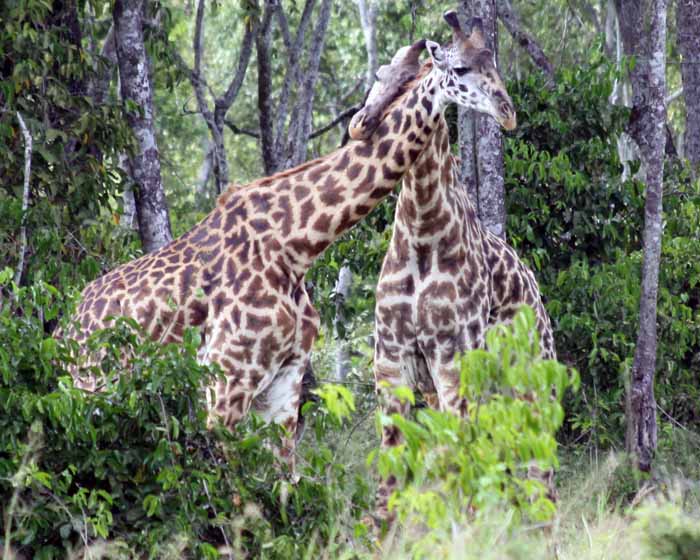 ---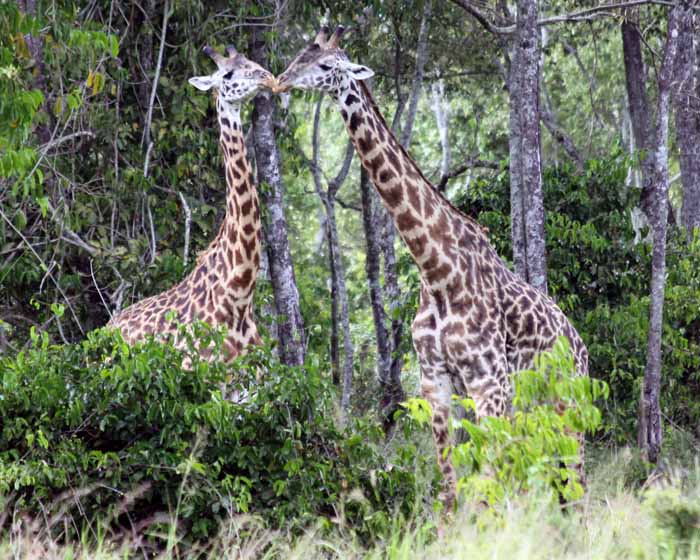 ---
Warthogs at Kichwa Tembo Camp:
Our camp had about a dozen warthogs within it. These guys had no fear of people and actually just slept on some of the walk ways. We had to be careful not to trip over them. It kind of made me wonder about the bacon we were served for breakfast each morning.
Our guide said that Warthogs are one of the stupidest animals on the planet. They could be running from a lion, and pass by a nice patch of grass and they will forget they're being chased and stop to eat. Game over.
Update: Apparently, some of my "friends" are confused. For clarification, the "ugly pig" is the one in the foreground.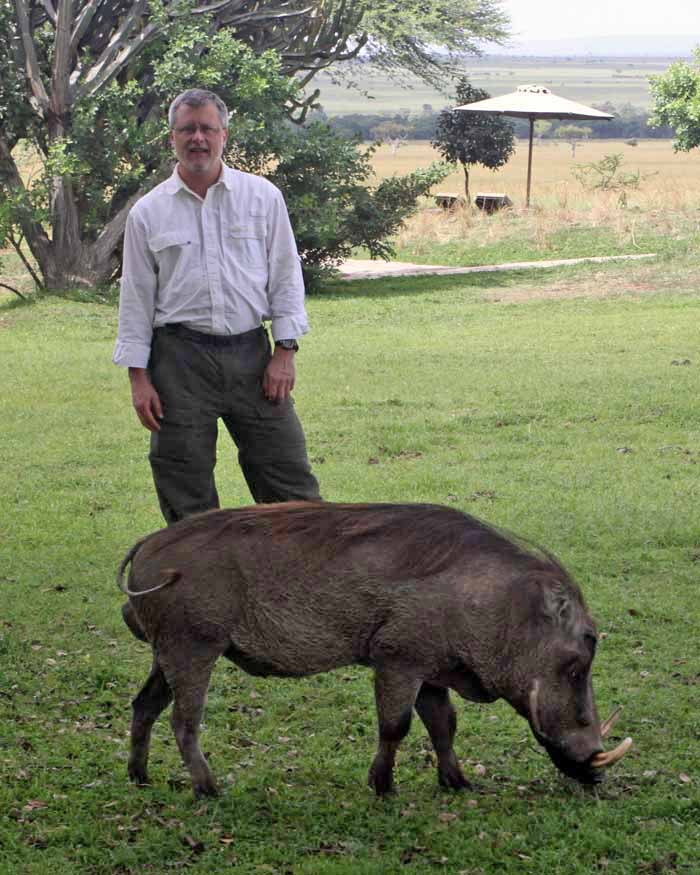 ---
Monkey:
These guys also lived on the camp site. They woke us up every morning just before dawn by scampering around on top of our tent. They also have a reputation for stealing things from peoples' luggage when they don't zipper up their tents properly.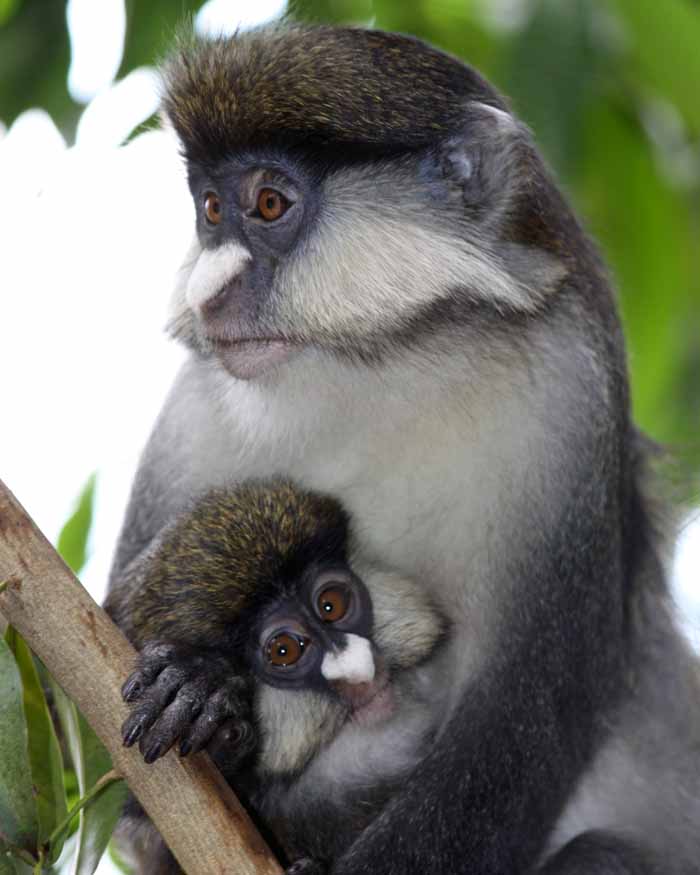 ---
Baby Elephant:
This little guy was trying to assert himself and scare us away.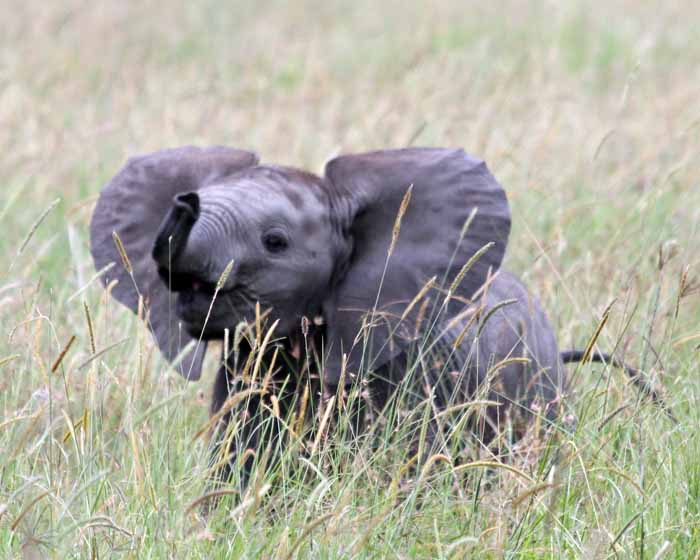 ---
Grey Crowned Crane:
Very common crane in Kenya. They were as prevalent as our Florida Sandhill Cranes.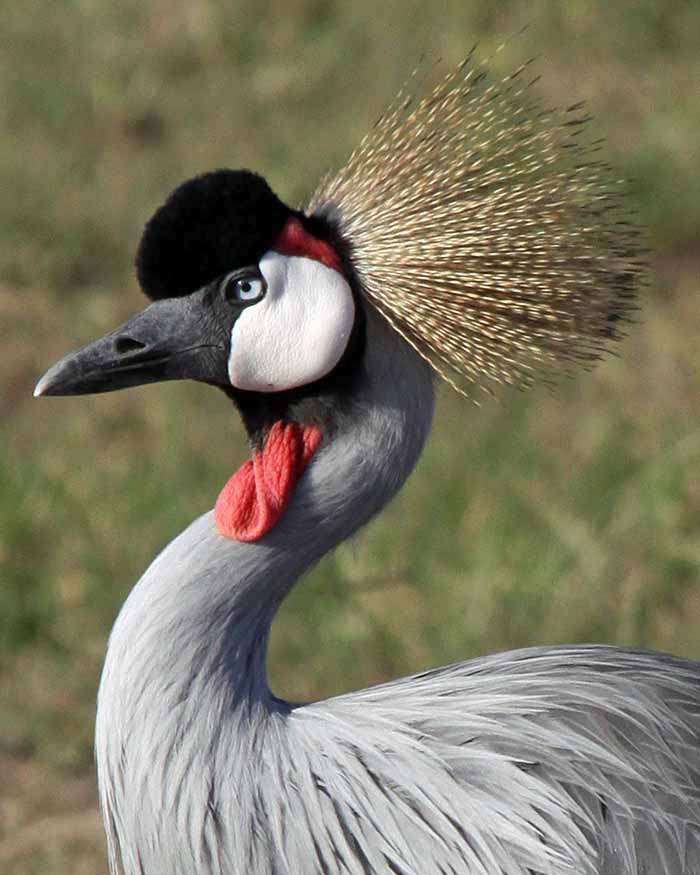 ---
Cheetah:
More Cheetah photos: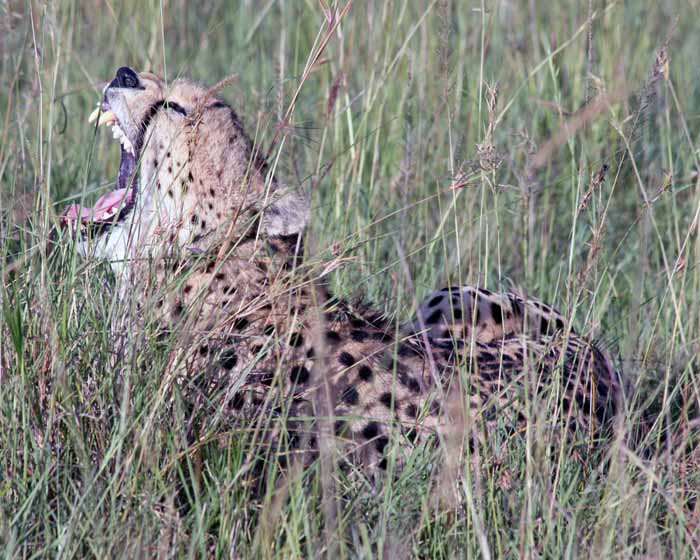 ---
---