Serengeti National Park, Tanzania (June 19-22):
Serengeti means Endless Plain. The national park covers 5700 square miles. It is known for the annual migration of over 1,000,000 Wildebeest and over 200,000 Zebra. It is also known as one of the best places to observe lions. We asked our guide to spend one day looking for nothing but big cats. We lost count after around 60 lions that day. During the previous 12 days combined, we spotted around 20.
---
Lake Manyara National Park, Tanzania:
These first four photos are at Lake Manyara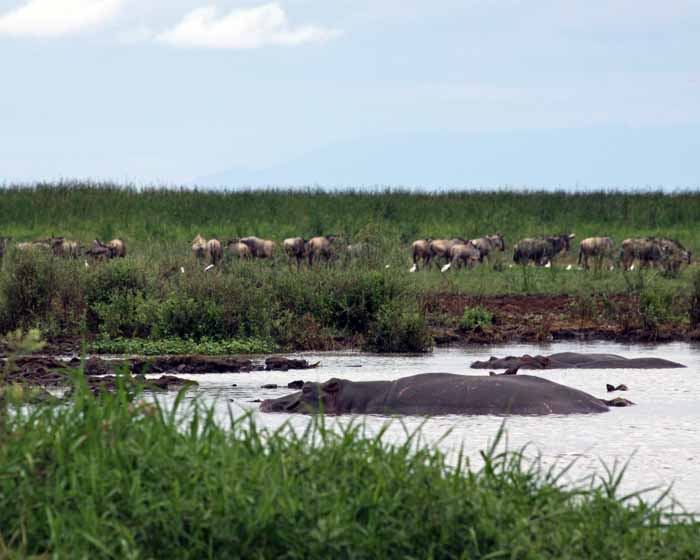 ---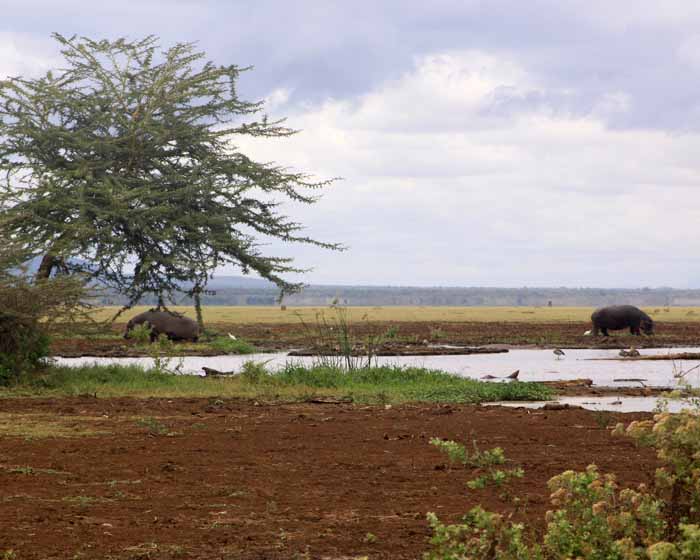 ---
Kelly and Nixon:
Nixon was our guide for all the locations we visited in Tanzania. He was very nice and exceptionally good at spotting critters from far away hiding in the grass or trees. We would have missed a lot if it weren't for him.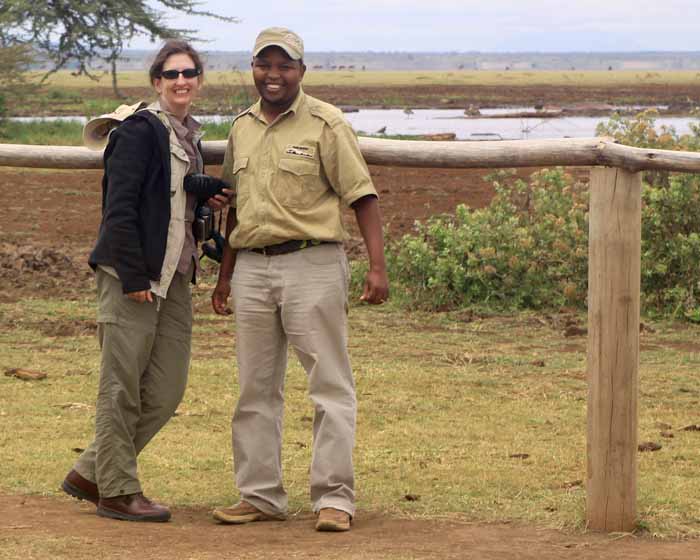 ---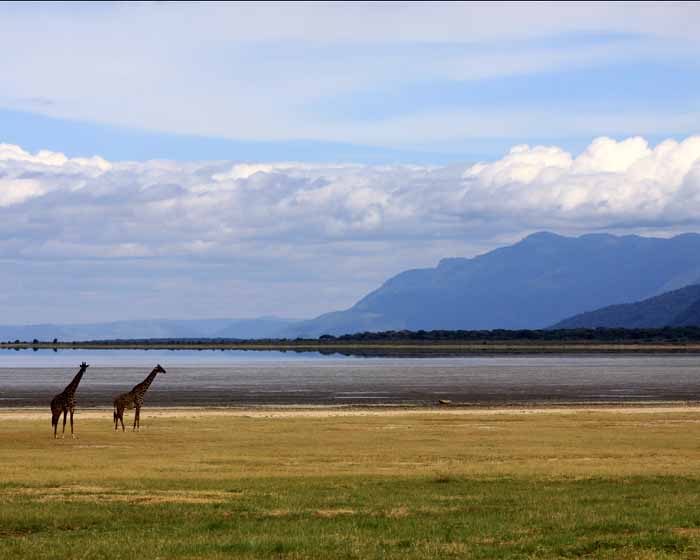 ---
Baboon: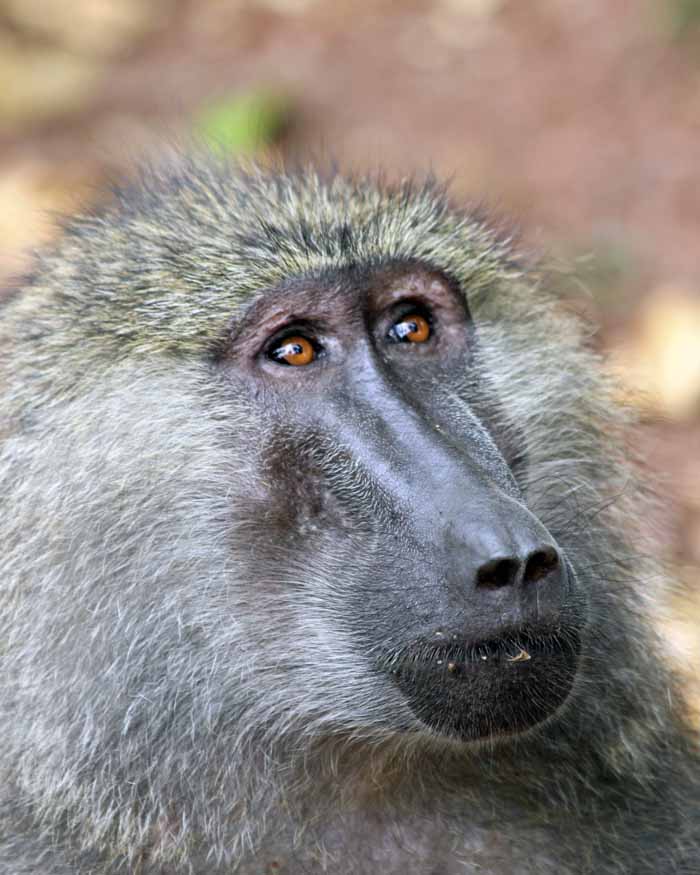 ---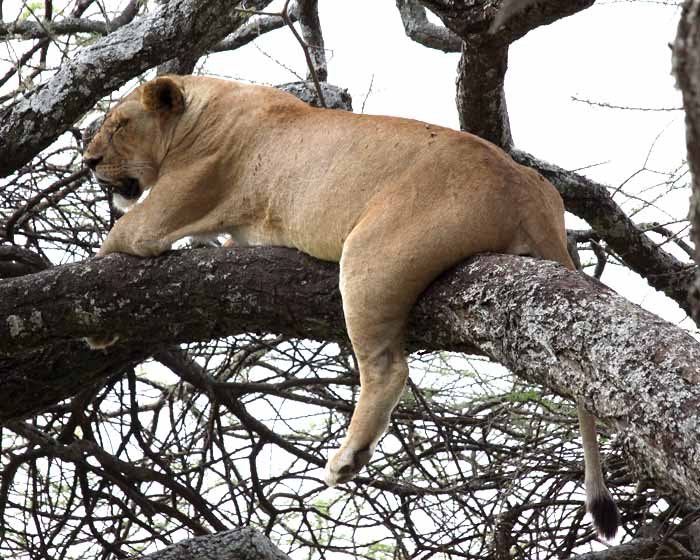 ---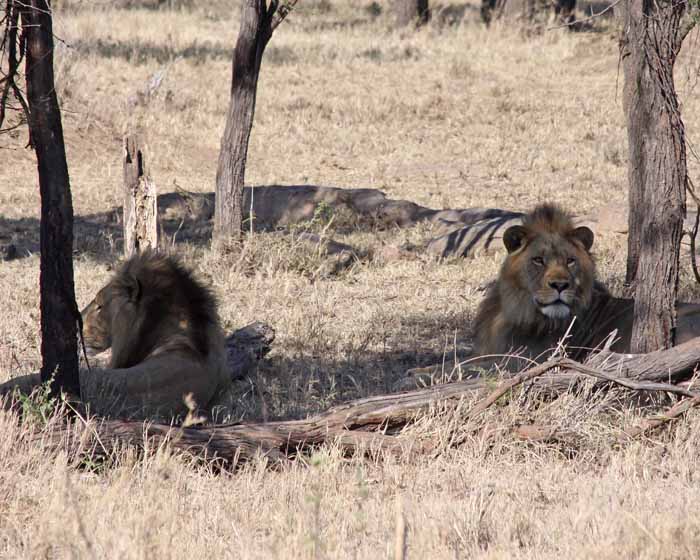 ---
Wildebeest Migration:
We timed our trip well and were able to view the migration. The photos really don't do it justice. We got to an open plain and the fields were just black with wildebeest. There were 10's of thousands of them. Our guide says that the wildebeest don't really know when and where to go. They follow the Zebra, which have better noses and can smell where the water is, hence the Zebra lead the migration.
The animals do not run non-stop during the migration. They stop frequently, often for days at a time to eat, rest, and drink.
---
Panoramic View of Migration:
This is a panoramic view stitched together from 7 photographs. You can use the scroll bars to pan and view the entire image.
---
African Bat:
This little guy scared the crap out of Kelly (literally) in the ladies room of a visitors center.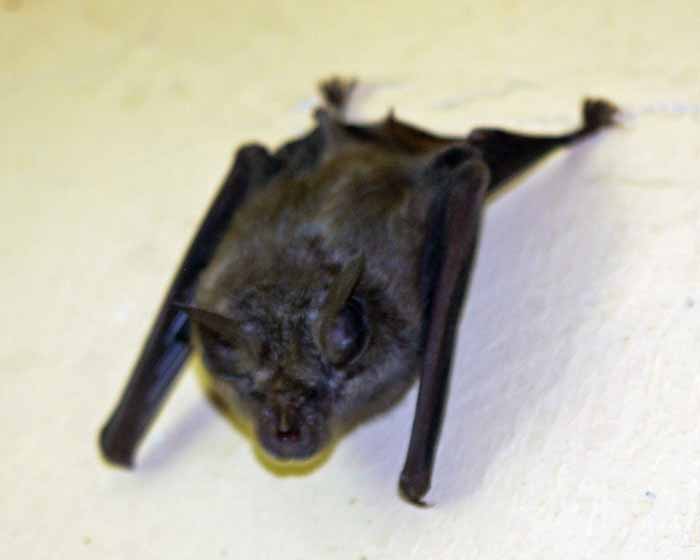 ---
Leopard:
If you visit Africa, I highly recommend using a guide or you are likely to miss alot. We were traveling on a road when our guide spotted this leopard in a tree about 100 yards away. Kelly and I couldn't see it. He drove up less than 20 feet from the tree. We still couldn't see it. Luckily, I had the camera ready when the big cat decided we were too close. I got these shots as he bounded away.
Leopards are the best tree climbing cats in the world. They can walk up or down a tree head first as easily as they walk on the ground. Our guide said he once saw a leopard walk up a tree backwards while carrying a Thompsons Gazelle in its mouth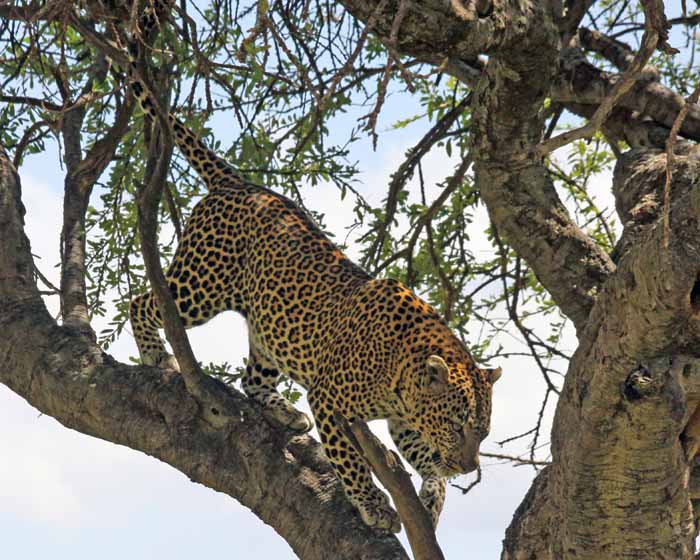 ---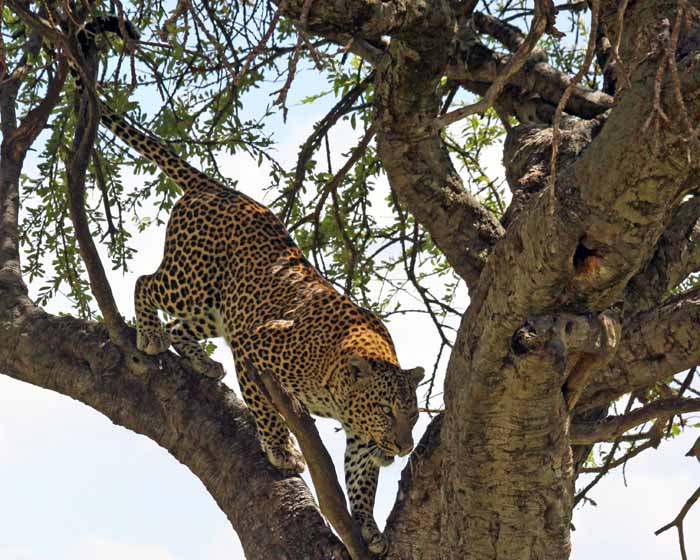 ---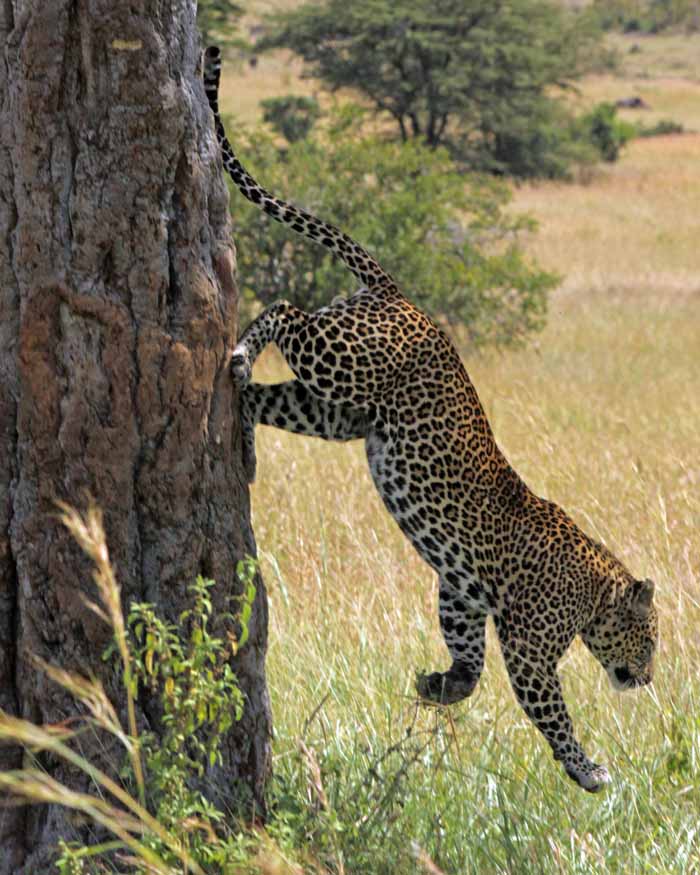 ---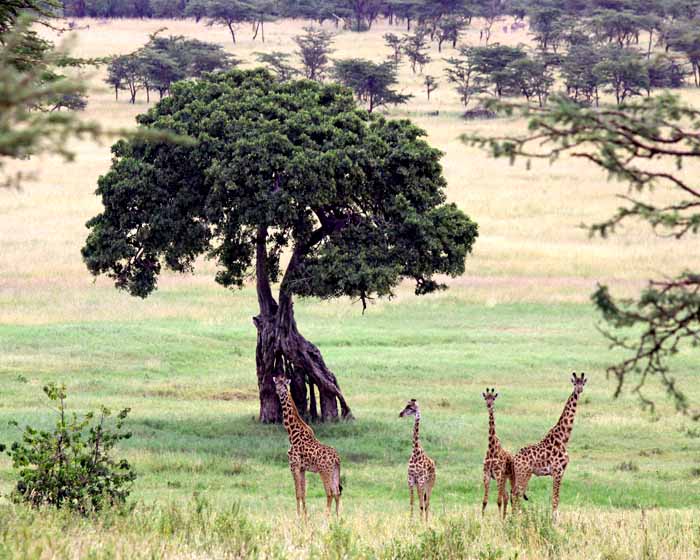 ---
Morning Wood:
We saw this big male elephant by himself early one morning. There were no other females around. He just had morning wood.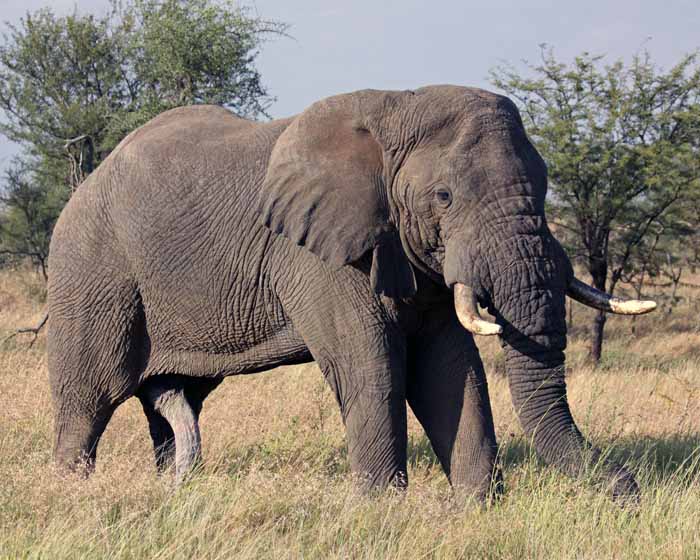 ---
Cape Bufffalo:
We saw hundreds of buffalo on this trip, but this guy was HUGE! Our guide said it was one of the largest he's ever seen and would be a Trophy for a hunter.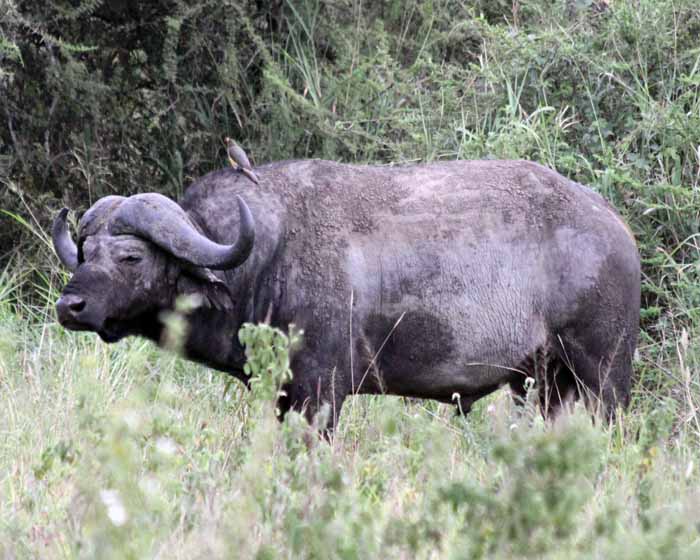 ---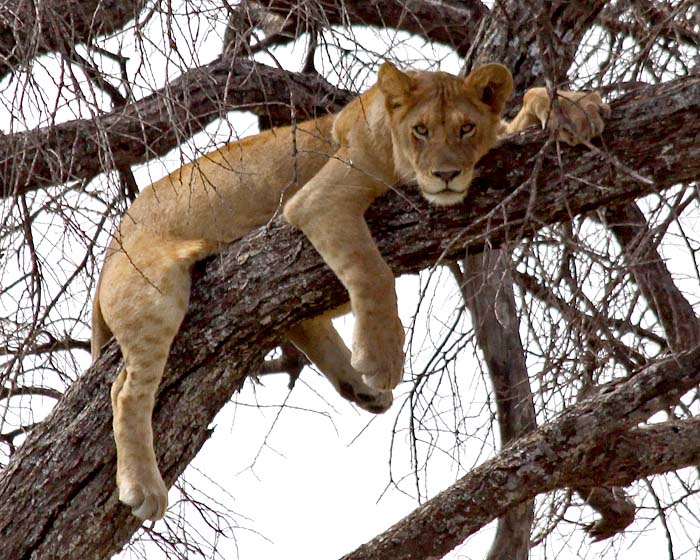 ---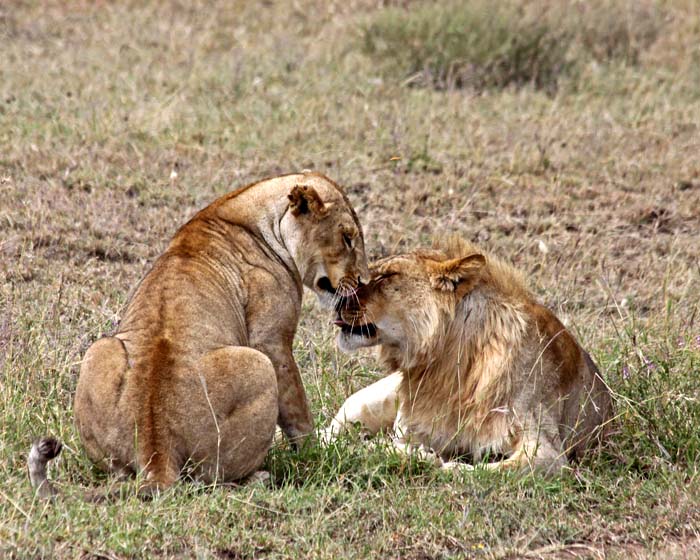 ---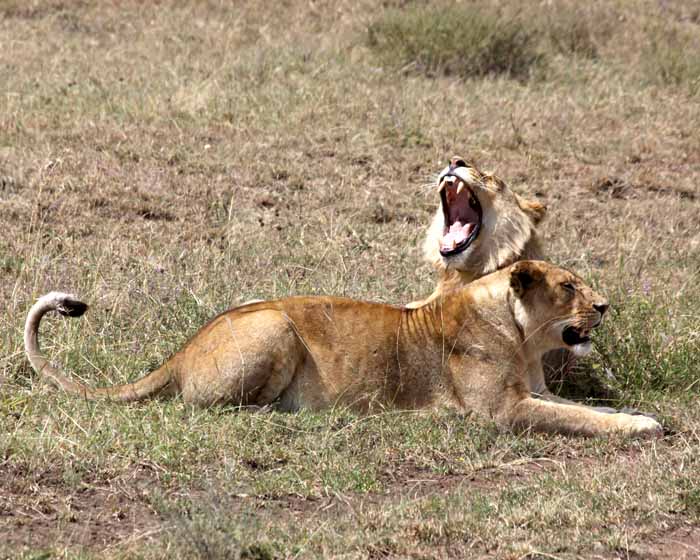 ---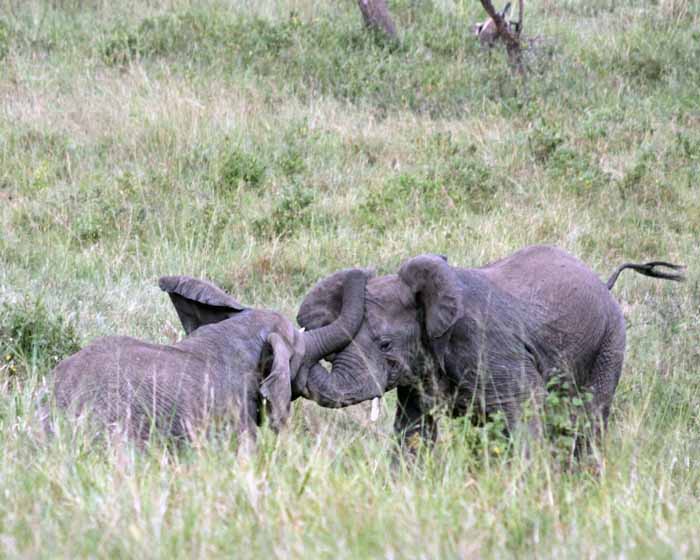 ---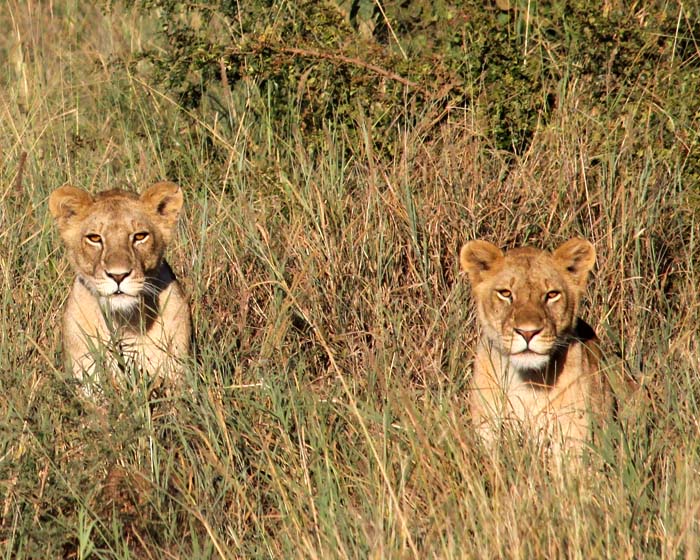 ---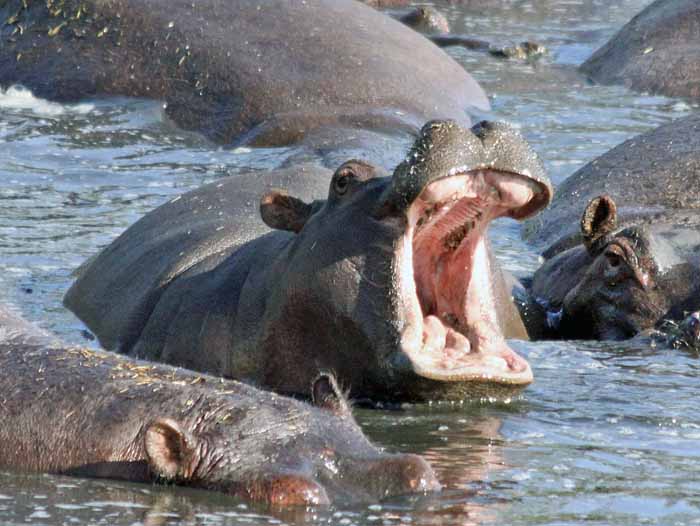 ---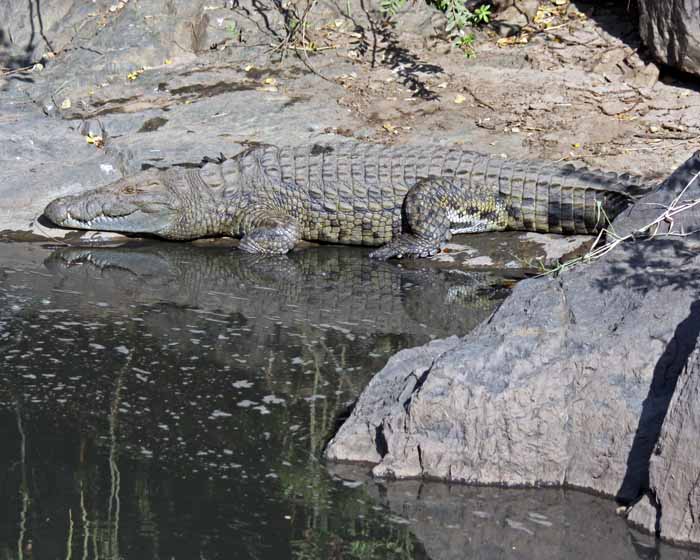 ---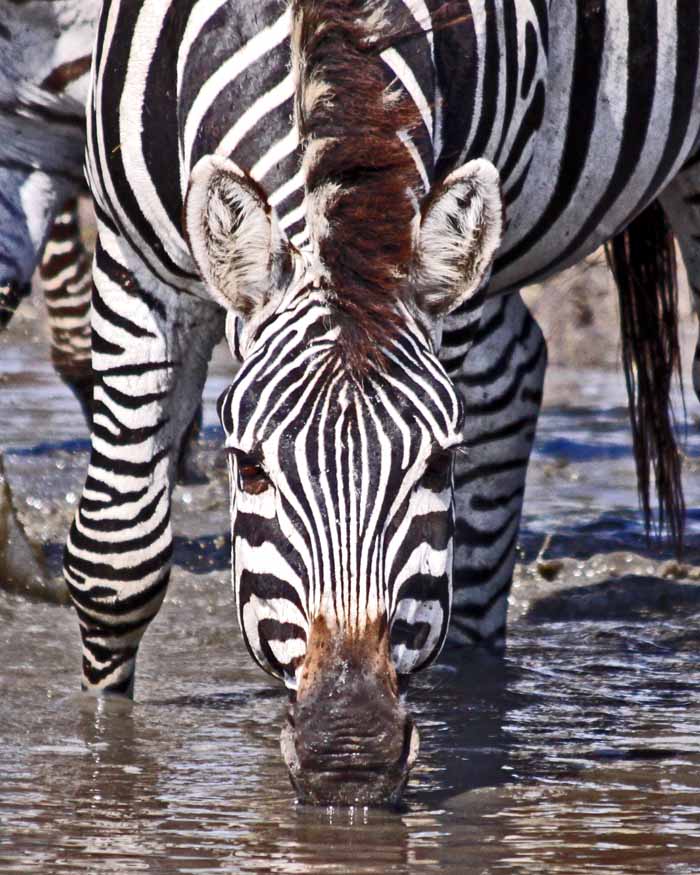 ---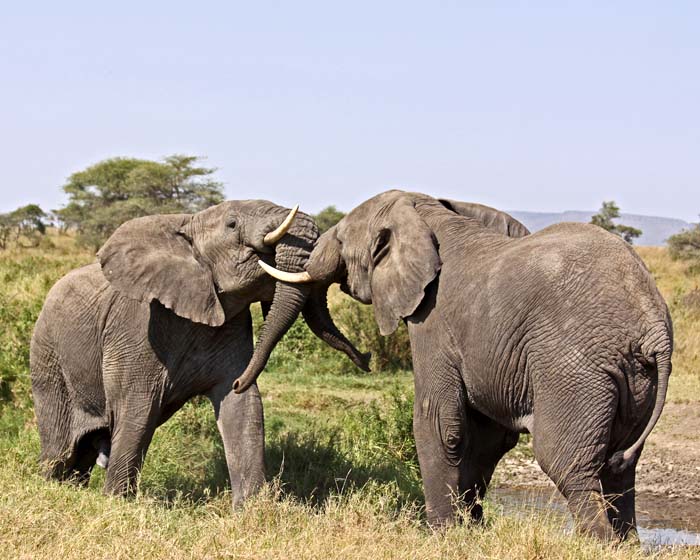 ---