Chongquing/Guilin/Li-River:
The next two stops included the cities of Chongquing, Guilin, Yangshou, and the Li-River region.
---
Art Gallery:
This is one of the finer art galleries we saw in the country. The quality (and prices) here were much higher than the typical junk they sell on the streets. Like most of China, you can negotiate prices down to about 40% of the original asking price. Unfortunately, it may take a good half hour or 45 minutes to do so. It's only worth the trouble on big ticket items. We paid too much for alot of the stuff we bought, but we just felt guilty haggling over a few dollars or loose change.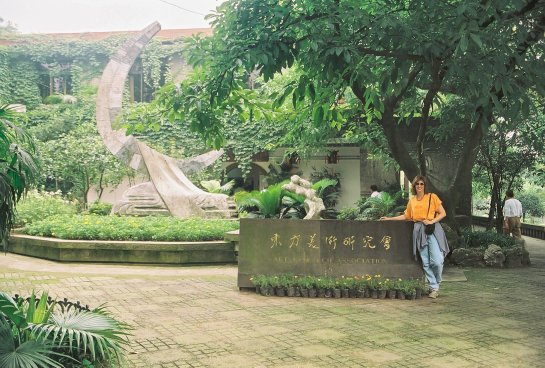 ---
Cormorant Fishing:
Here's an interesting form of slavery practiced in China. These cormorants are used for fishing. The fisherman places a ring around the birds neck which prevents them from swallowing large fish. The birds are sent out in the river to catch fish which they bring back. They never catch on that it's pointless (for them) because they can never swallow their catch with the ring on. They have bird brains after all.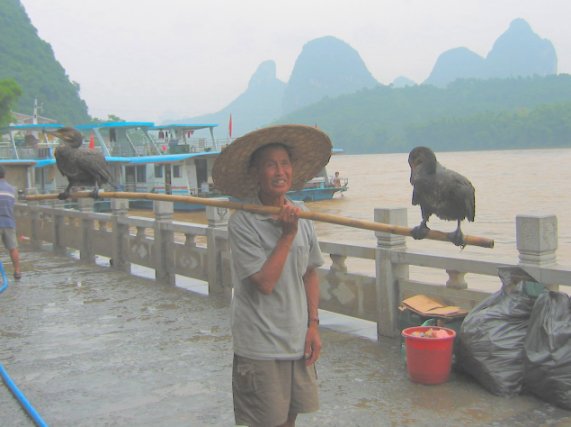 ---
Cormorant Fishing: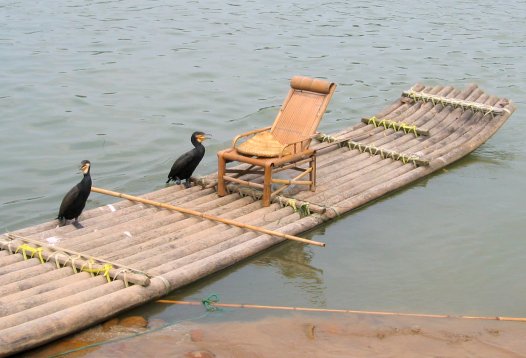 ---
Asian-Pacific Summit:
China will be hosting this summit, which is an attempt by various asian countries to form an economic union similar to the European Union.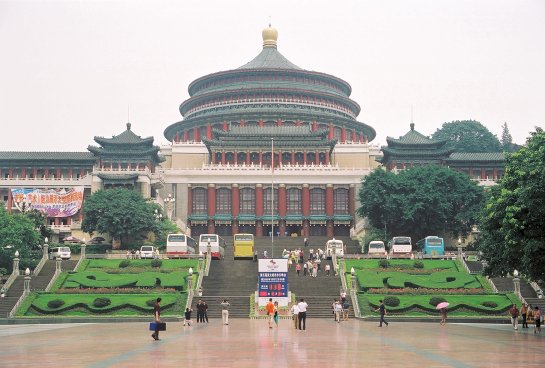 ---
Chinese Tourists:
We came across several Chinese tourists taking photos of themselves at the same sites that we were. They seemed to really like Americans and asked that Kelly pose with them.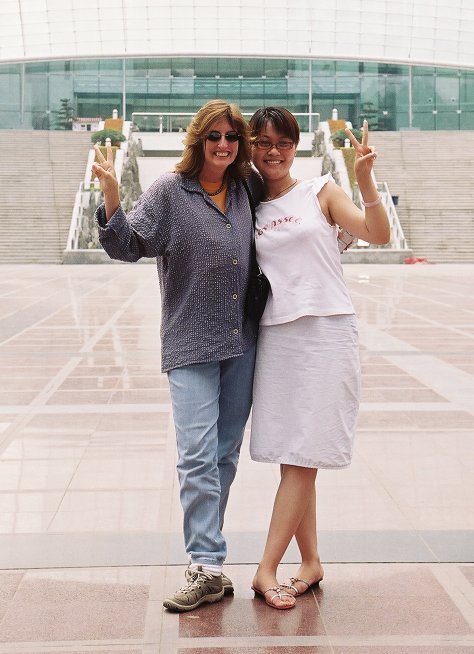 ---
Panda Zoo:
A trip to China is not complete without a visit to the renowned Panda Zoo. We were actually quite lucky to see this guy. He and the other Pandas were sleeping out of view and the zoo keepers had to rudely awaken them for us to see.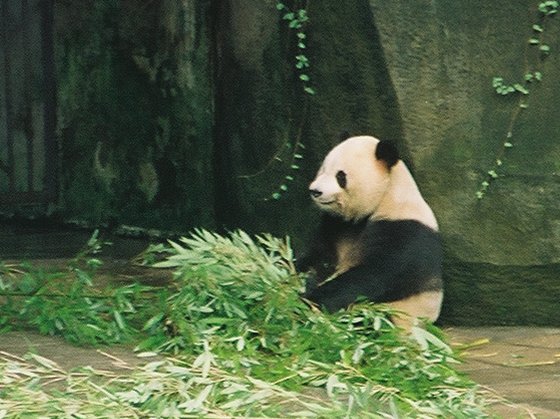 ---
Big Kitty:
Lucky shot of a tiger as he appeared only briefly.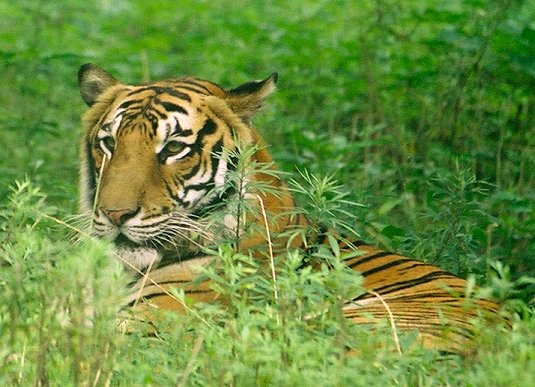 ---
Panda Zoo:
A Joe-Kelly vacation is not complete without us witnessing some animals humping.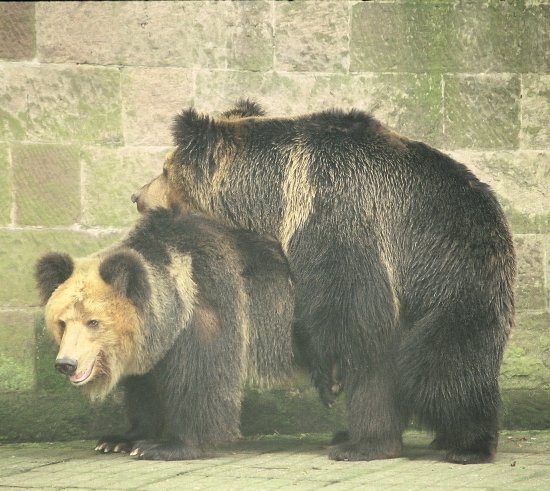 ---
Panda Zoo:
Kelly just loved seeing these mini-vans all over China. They look just like your standard American made minivan, except that they are so small. I think the tires were around 12-14 inches or so. It felt like I could almost pick the front end up if I had to.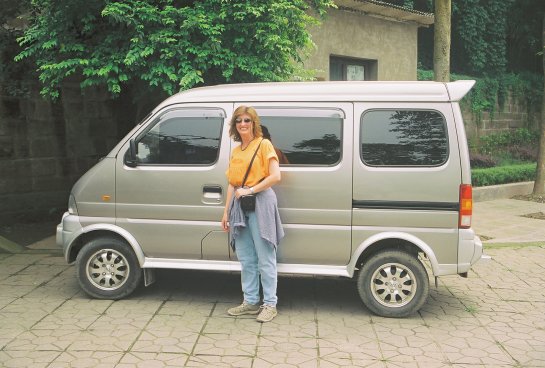 ---
Li-River Cruise:
We took a day cruise on the Li River. This is another picturesque river with some of the most spectacular scenery I've seen in China. I wish we could have seen this area about 20 years ago, before China began its industrial revolution. One persistent problem we had everywhere was the pollution. There was smog and pollution everywhere, even in the rural areas we visited. It was difficult to see the horizon, A typical day was very sunny, but due to the haze, you couldn't tell where in the sky the sun was. We rarely saw a sunset, due to the haze. Even so, the mountain formations and scenery were so unique and beautiful, we still enjoyed it immensely.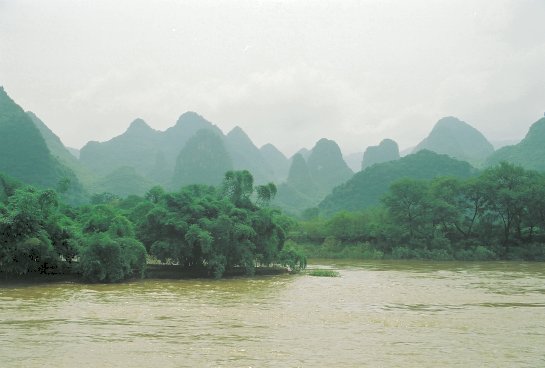 ---
Li-River Cruise:
---
Li-River Cruise: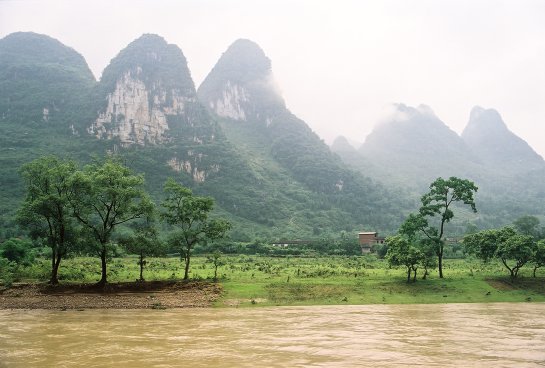 ---
Li-River Cruise:
These kids seemed to have a death wish. They raced up to the fast moving cruise ships and grabbed on. While one guy held on, the other tried to sell junky stuff to the tourists.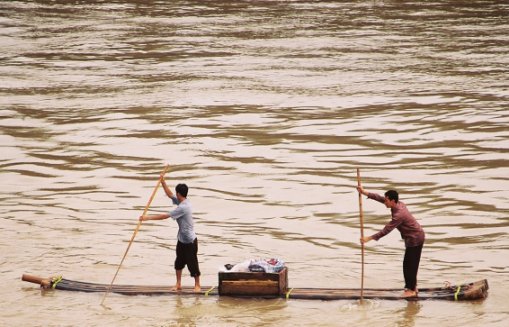 ---
Li-River Cruise: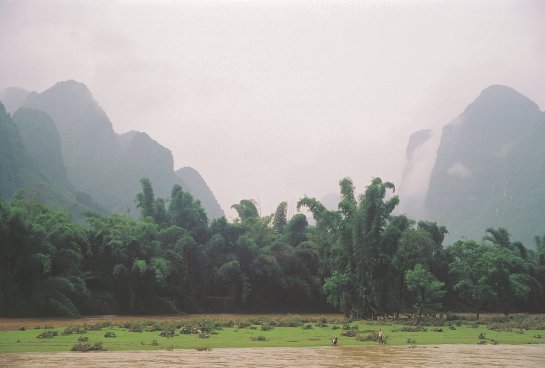 ---
Li-River Cruise: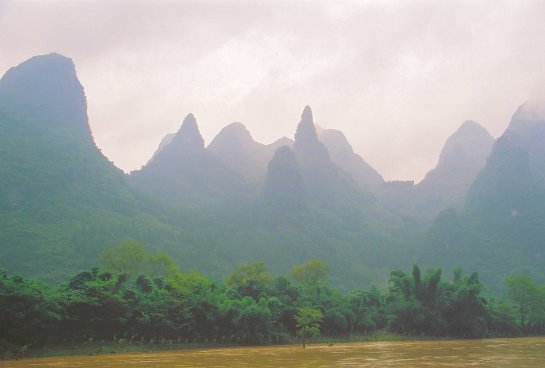 ---
Li-River Cruise: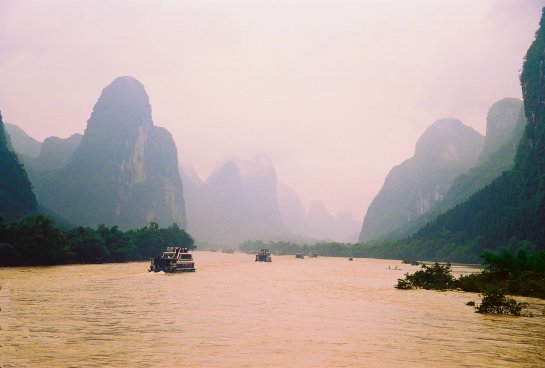 ---
Li-River Cruise: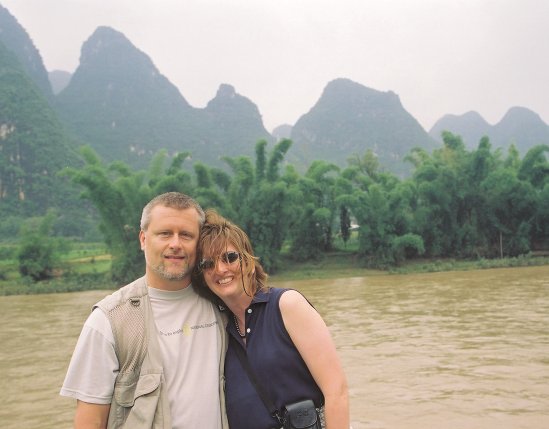 ---
Li-River Cruise: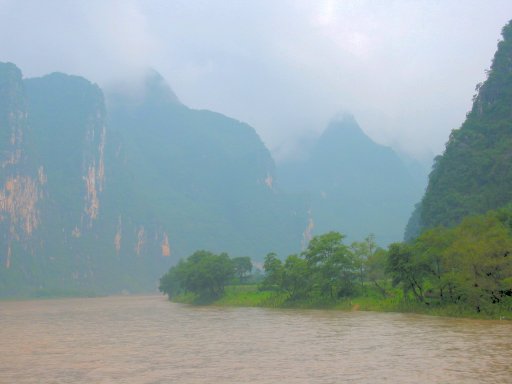 ---
Li-River Cruise: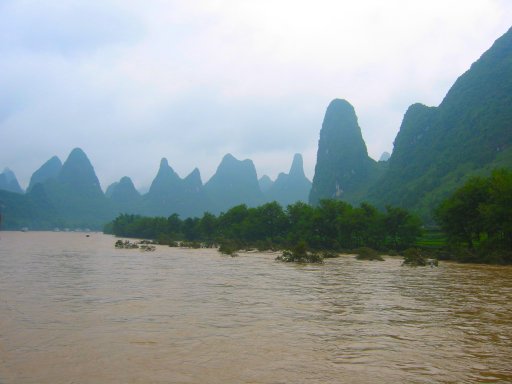 ---
Li-River Cruise: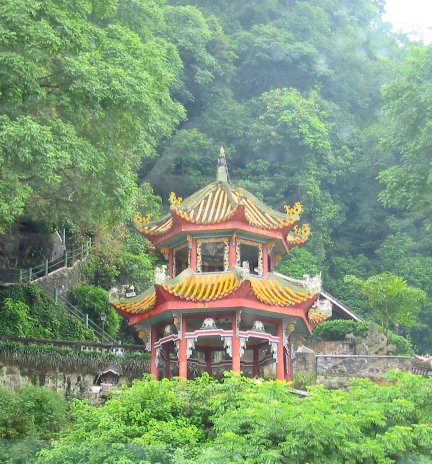 ---