Xian:
Xian (pronounced: she-ann is a relatively small (3.5-million population) town. It's big claim to fame is the Terra Cotta Warrior archeological site.
---
Pagoda:
This is a famous Pagoda along the banks of the Yangtze river. It is constructed entirely out of wood, with no mechanical fasteners such as nails or bolts.
---
Pagoda: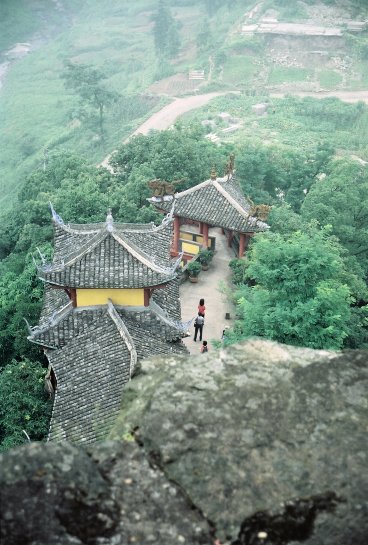 ---
Pagoda: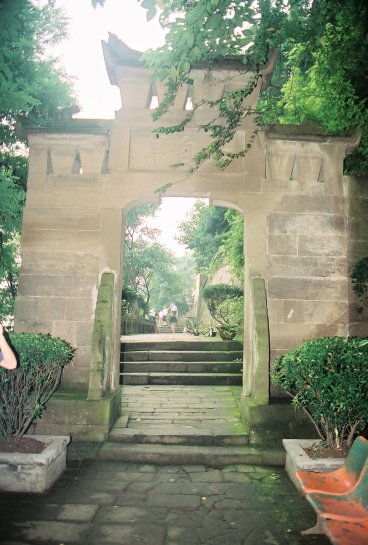 ---
Pagoda: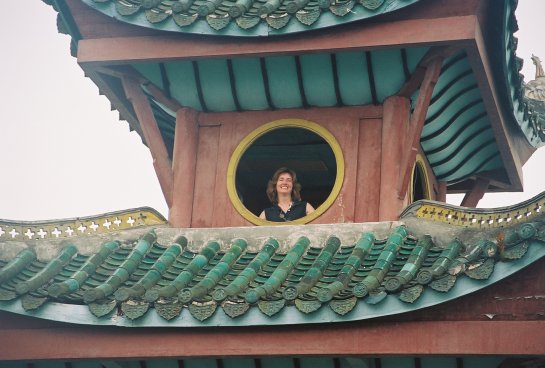 ---
Pagoda: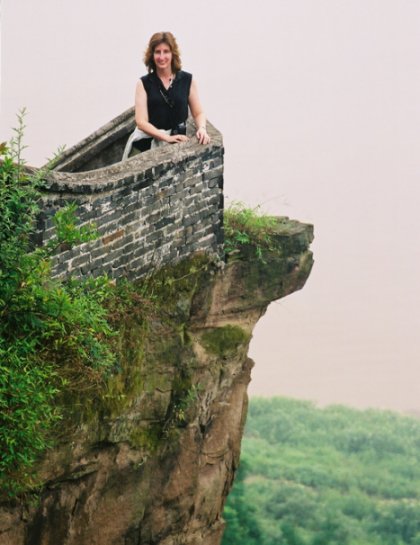 ---
Pearl Factory:
This is a photo at one of the many pearl factories we visited. Shown here are fresh water pearls, which can be harvested by the dozens from one oyster. Salt water oysters will produce only one pearl, and are more valuable.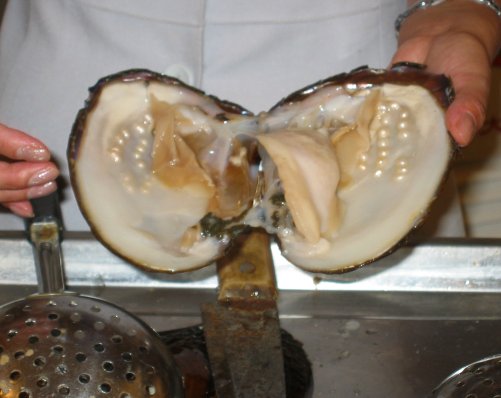 ---
Pearl Factory: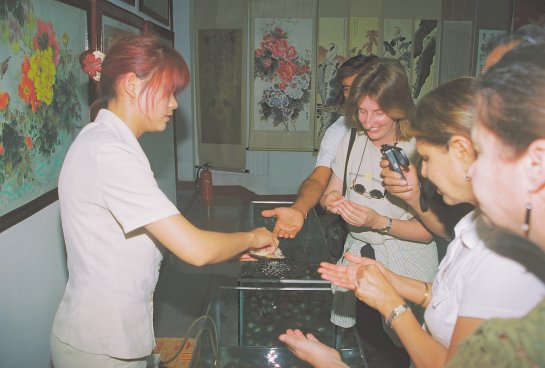 ---
Terra Cotta Warriors:
One of the highlights of our trip was a visit to the Terra Cotta Warrior archeological site in Xian. It's construction began in 246 BC, by Qin Shi Huang, later the first Emperor of China. The purpose was to build a huge army that would protect him and his treasures in the afterlife. There are over 7000 life size terra cotta soldiers, chariots, and horses arranged in battle formations in three pits. The guy signing autographs behind Kelly is one of three farmers who originally found the site back in the 70's while digging a new well. He has since become very famous and rich by signing autographed copies of a book on the history of the site.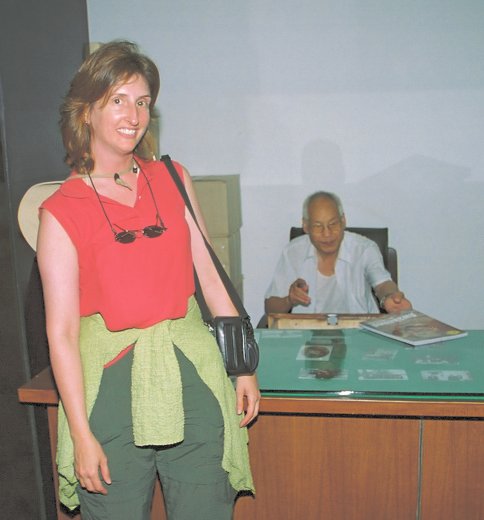 ---
Terra Cotta Warriors: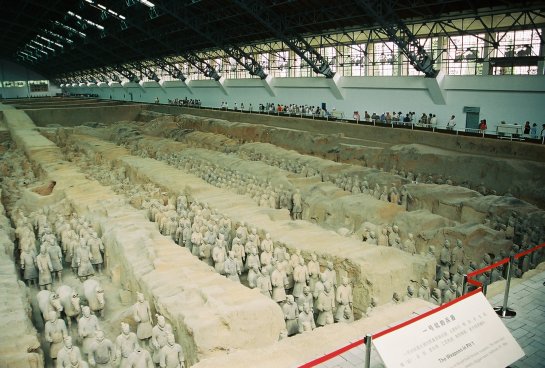 ---
Terra Cotta Warriors:
The soldiers were arranged in these trenches dug in the earth. When completed, planks were layed over the top and covered with dirt as part of the emperiors future tomb. It was estimated that over 200,000 slaves were used to build the clay army. The peasents eventually revolted due to the horrible conditions they endured and they broke into the pits and burned and smashed all the soldiers. Only a few of these warriors were found intact. The archelogical team spends 2-3 months restoring just one warrior, and they haven't reached the half way point yet.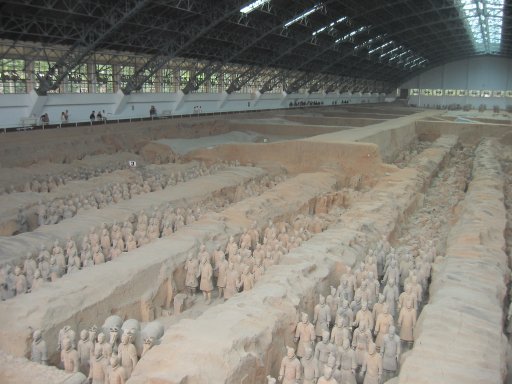 ---
Terra Cotta Warriors:
Even though restoration of the site is no where near completion, the shear size of this is mind boggling. The first pit is the size of 5 soccer fields.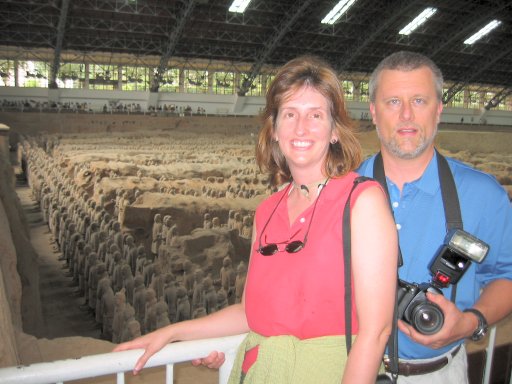 ---
Terra Cotta Warriors: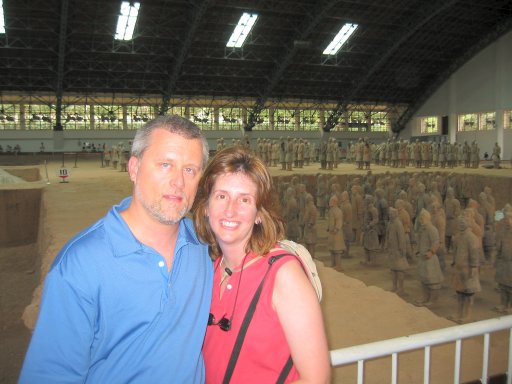 ---
Town Center
This small town center is nestled in some of the most beautiful mountain formations we've ever seen.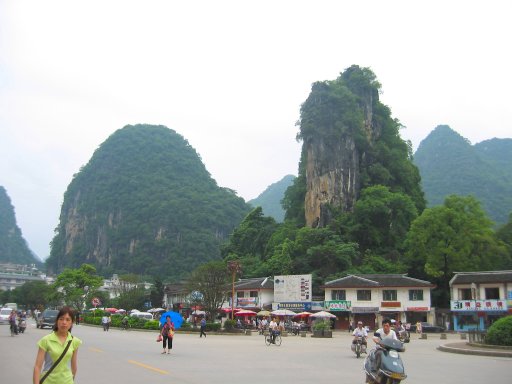 ---
Town Center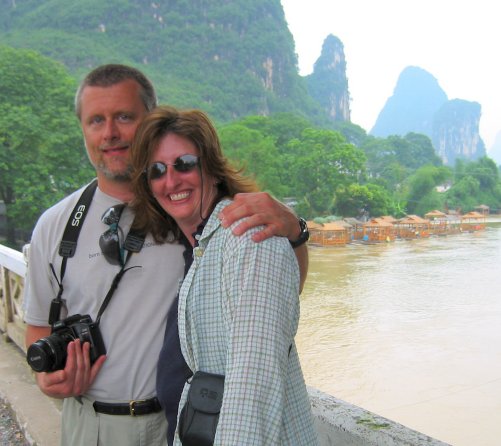 ---
Town Center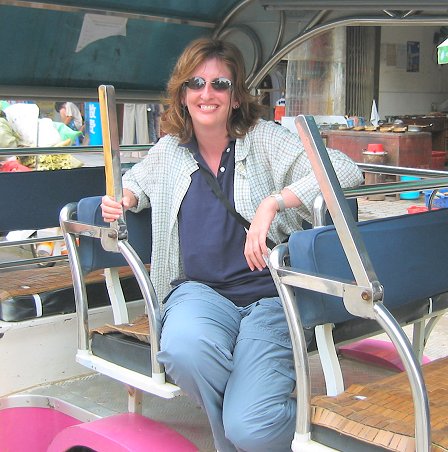 ---
Town Center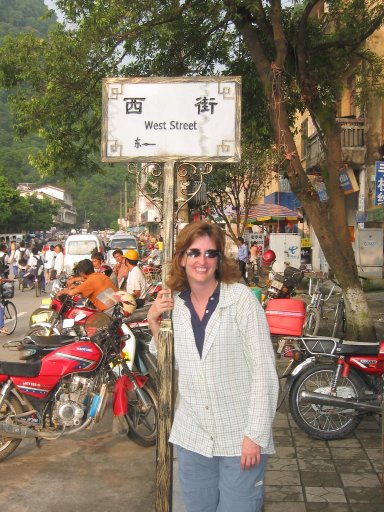 ---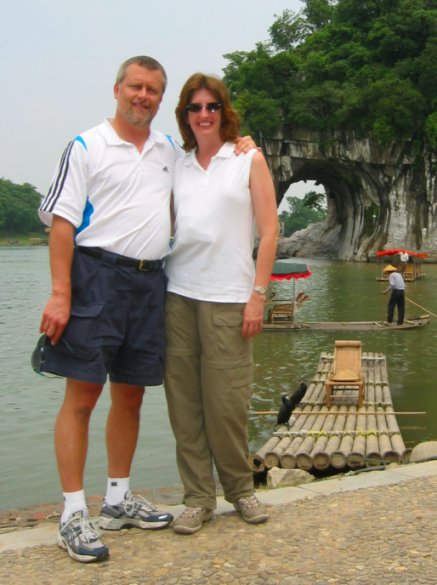 ---