Quito
We spent a day and a half in Quito. Both nights were at the Hilton Colon hotel, which was first rate.
---
Although Ecuador is a very poor country, the city of Quito is very beautiful and clean. The architecture is spectacular and very well maintained.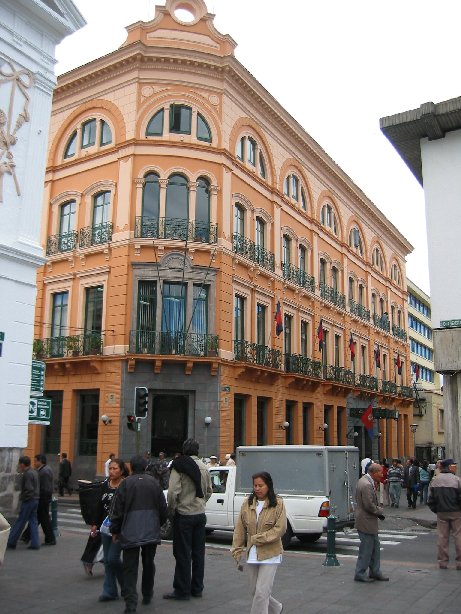 ---
This is a small park in the center of town with a statue dedicated to a famous soldier.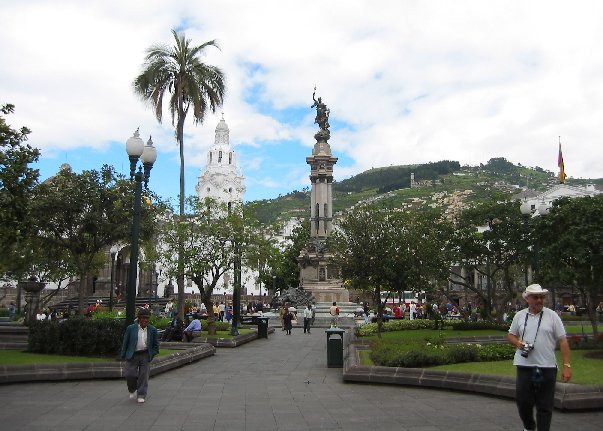 ---
Presidential Palace:
This is the presidential palace of Ecuador. There was surprisingly little security around the complex.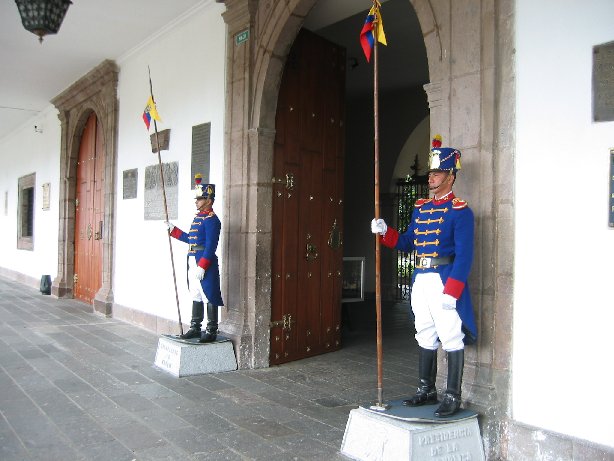 ---
Equatorial Monument:
About 16 miles north of Quito is a monument called the "Mitad del Mundo" at the equator to commemorate the French and Spanish scientific expedition between 1736 and 1744 that measured the diameter of the earth and the equator's location. The story has it that the metric system was invented specifically for this expedition. Here is the obligatory photograph showing Kelly and I holding hands while standing in two different hemispheres.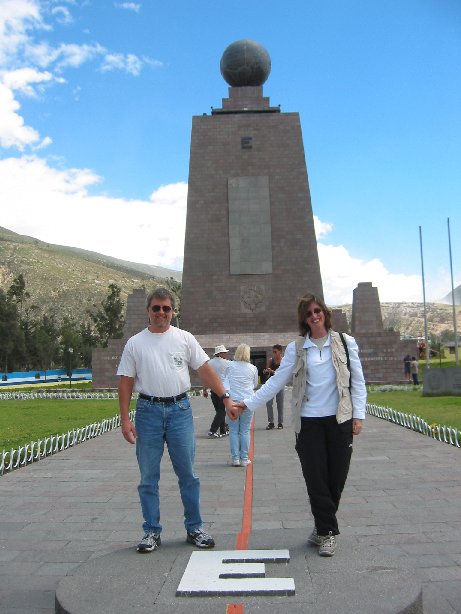 ---
Equatorial Monument:
But wait! Those sneaky Ecuadorians are laughing at us stupid tourists!!!! Pull out that handy-dandy GPS and you'll note that you're definitely NOT on the equator -- The monument was built where the French-Spanish survey was completed years ago. Turns out they were off by about 600 meters.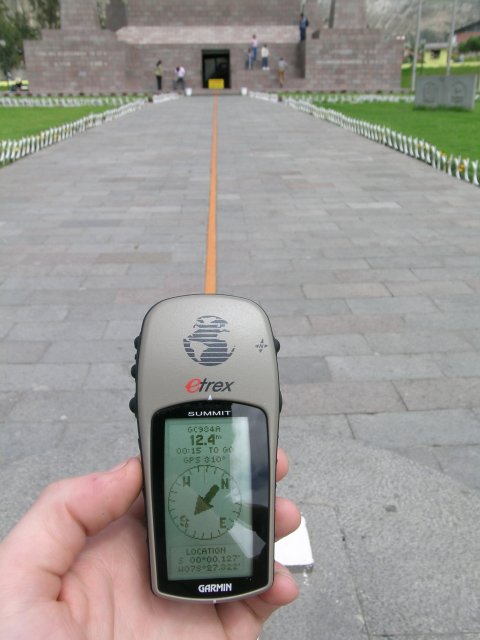 ---
Equatorial Monument:
It's actually amazing that the monument is only 600 meters off considering scientists in the 1700's had no modern measurement devices. They were only off by 0.005% relative to the diameter of the earth.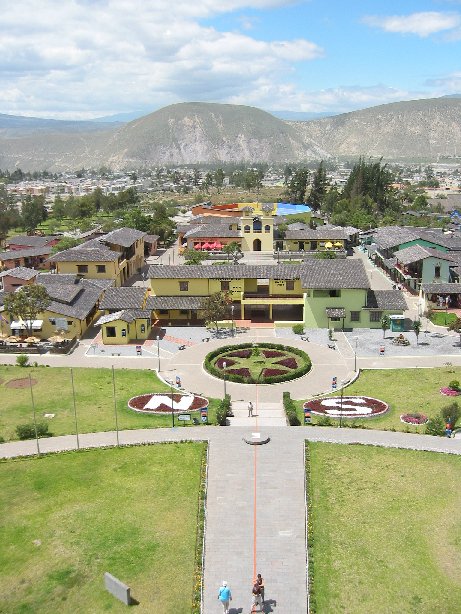 ---
Myth Busters:
Nope, another myth busted, Toilets still flush like any other toilet in the world.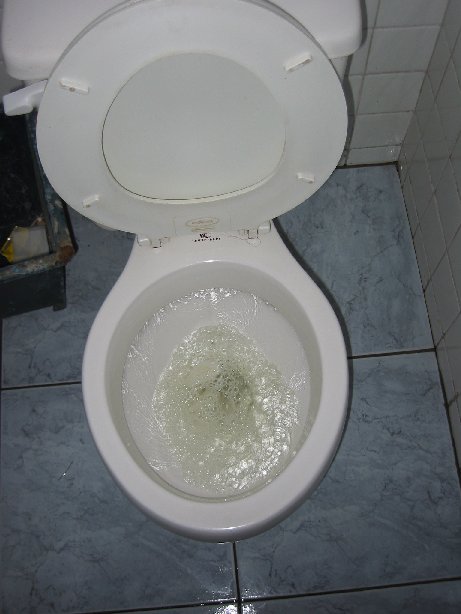 ---