June, 2009
To view this site, visit each link at the top of the page where the photos are organized by location and subject.
---
This summer (June 2009) Kelly and I took a 16-day Safari to the East Africa nations of Kenya and Tanzania. Our tour started in Nairobi, Kenya, then went to the Tortilis Camp in the Amboseli National Park in Kenya. From there, we went to Kichwa Tembo Main tented camp in the Masai Mara National Reserve, then the Olasiti Lodge in Arusha, Tanzania, followed by the Ngorongoro Farm House in the Ngorongoro Conservation area, and lastly the Mbuzi Mawe Tented camp in the Serengeti National Park.
Safari Tour Map:
The map below shows the route we covered. Yellow dotted lines are in-country flights.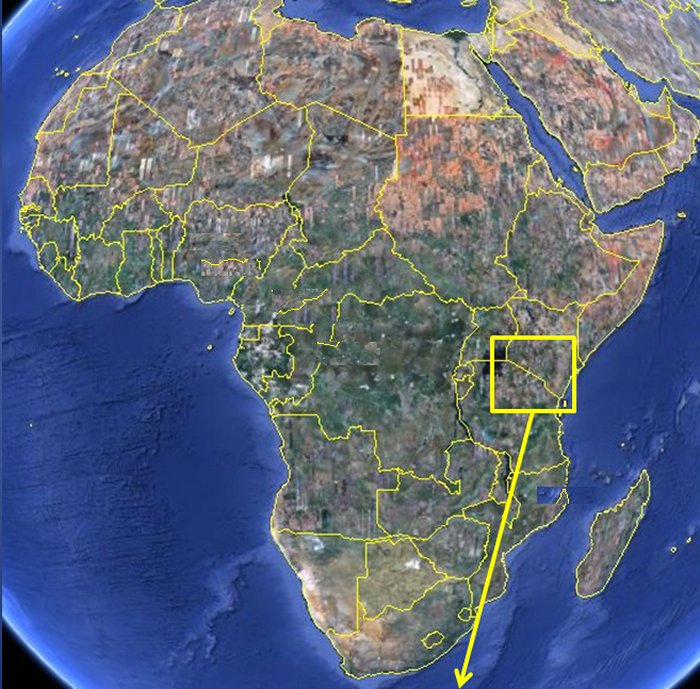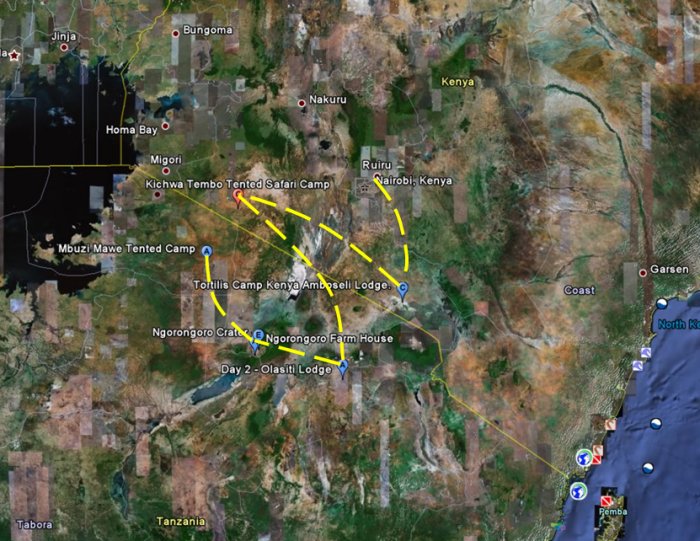 ---
Big-5:
One of our main goals was to see the Big-5. The elephant, Cape Buffalo, Rhino, Lion, and Leopard. We easily spotted the first 4, but the Leopard was quite elusive, and we didn't see any until our 12th day. The last 2-days of our trip, we spotted 4.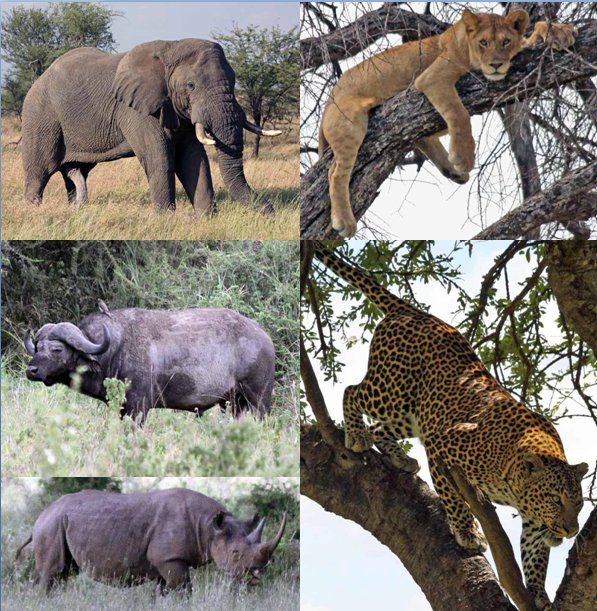 ---
The Beers of Africa:
First things first. I had to sample the local brews.
---
Swahili 101:
There are several local spoken languages used in East Africa with Swahili being the most common. English is the offical written language and is used for all road signs, billboards, etc. Most people speak their own tribal language with English being their second language. The people were incredibly friendly everywhere we went. We felt very comfortable and safe despite the dire warnings the State Department issues about the area.
As in any international travel, it's good to know a few common words and phrases:
| | |
| --- | --- |
| Swahili Phrase: | Translation: |
| Jumbo | Hello |
| Asante | Thank you |
| Karibu | You're Welcome |
| Kwaheri | Goodbye |
| Lala Salama | Good night |
| Haraka Haraka! Kelly | Hurry up! Kelly |
---