Nairobi (June 8-9):
Nairobi is the capital of Kenya with a population of over 2 million. We stayed there for only two nights before heading out into B.F. Africa. While there, we visited the Nairobi game park for a first taste of the wild. It was pretty weird seeing elephants, giraffe, and other big African game in the back drop of the city.
We stayed in the Fairview hotel which is located in a compound next to the Israeli Embassy. The security was so tight there I wasn't even allowed to take pictures leading up to the hotel. There were road blocks and armed guards surrounding the compound. I didn't know whether to feel safe or feel like a target.
---
Rhino: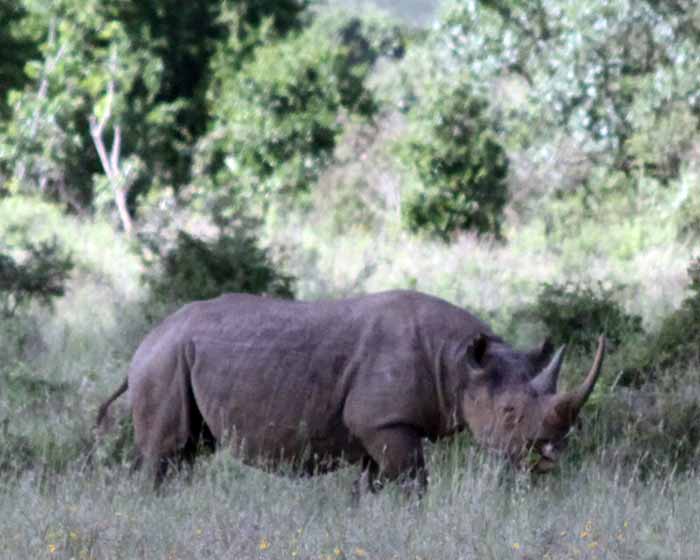 ---
Ostrich: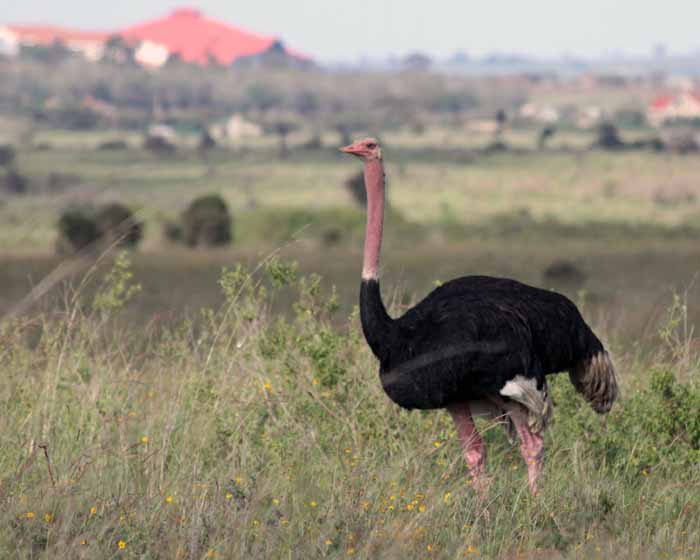 ---
Grant's Gazelle: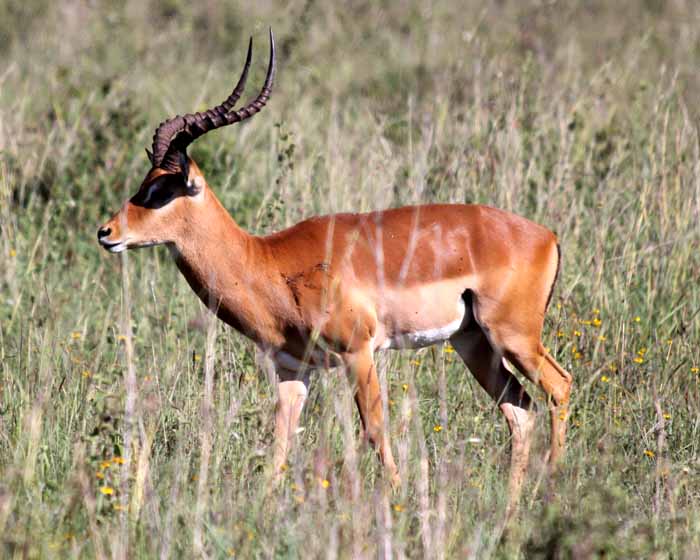 ---
David Sheldrick's Elephant Orphanage:
We also visited the elephant orphanage made famous after it was featured on 60-Minutes in 2006. They take in orphaned elephants abandoned when poachers kill the adults for the ivory.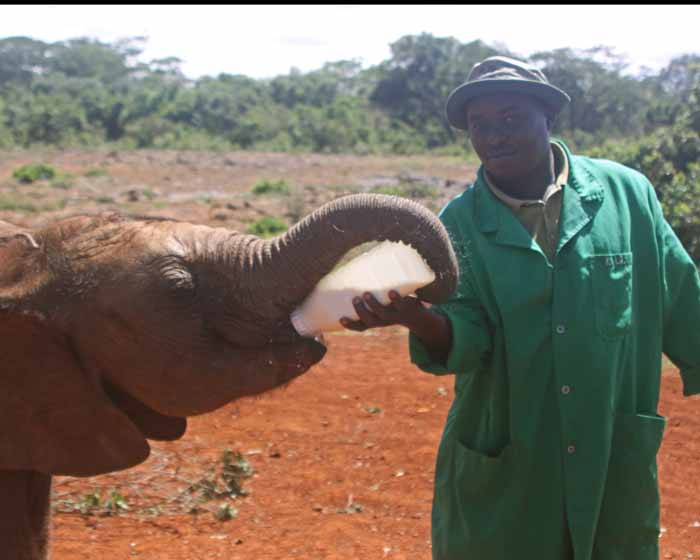 ---
Baby Rhino:
This guy stole the show. He was running around like a puppy dog, bouncing into people and trying to break through the crowd that formed around him.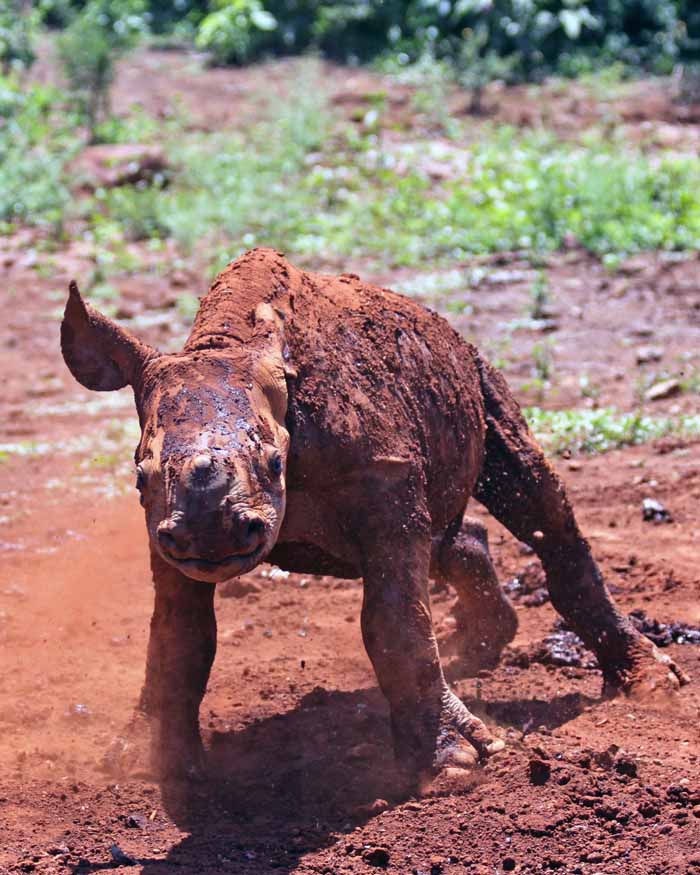 ---
Giraffe Feeding: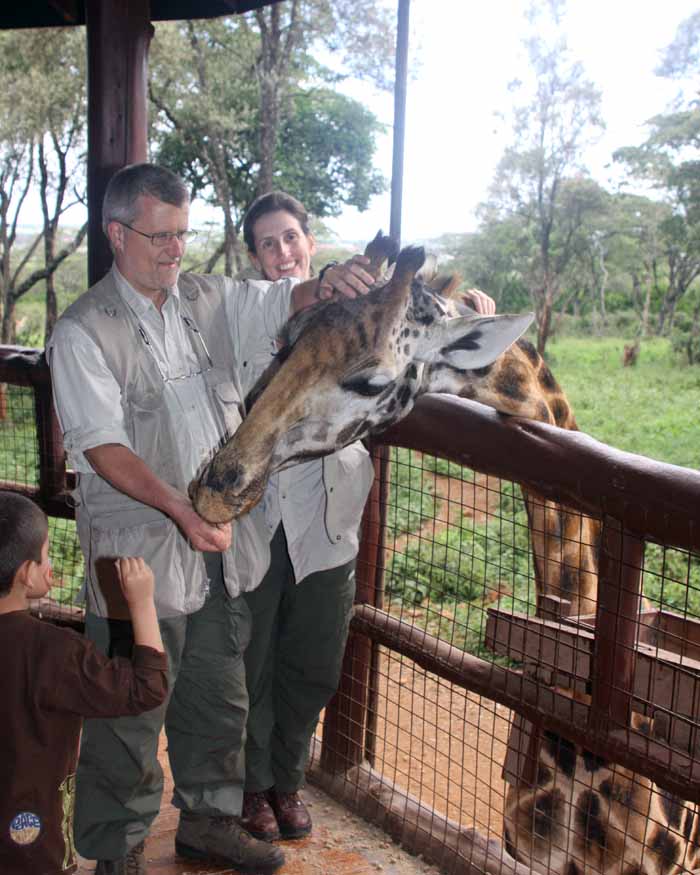 ---
Karen Blixen Museum:
Karen Blixen is the author of Out of Africa. Her home was turned into a museum. She died in 1961 at the age of 77. She apparently lived life to the fullest. When she died, she was suffering from Syphilis, and arsenic poisoning, which she took for the pain. Also, we noticed that the tea pots she drank from were made of lead. She was also a heavy smoker. It's amazing she made it to age 77.
---
Carnivore Restaurant:
No trip to Nairobi is complete without visiting the Carnivore Restaurant. This steak house offers the standard beef, pork, lamb, chicken meats as well as some African animals such as Ostrich, and Crocodile.
We felt that they should add house cat to the menu. The place was overrun with them. They needed thinning out. At one point, we had 6 cats meowing at our feet, and we weren't even feeding them. This seemed to be a common theme at all the restaurants in Nairobi. It was strange eating at a 4 or 5 star restaurant with pets running around. Not very sanitary.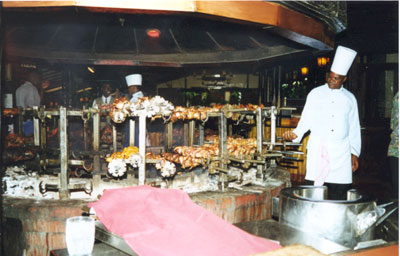 ---