The Ultimate road trip -- Iceland Ring Road
June 17 - July 2, 2015
---
Iceland is a beautiful country that is a lot like Hawaii, Yellowstone, and Alaska all rolled into one. It's roughly the size of Ohio and has a population of 320,000 with 200,000 people concentrated in the area surrounding the capital city of Reykjavík in the South West. Once you leave that area, it's a whole lot of wilderness with small towns of around 50 - 500 people a half hour or more apart along the coast. The interior is much more desolate.
Basic route:
Iceland is the ultimate road trip. Our "tour" was basically a 4-wheel drive rental car and a series of hotels and farm houses booked along a 1400 mile route counterclockwise round the island. With all the stops and side trips we did, our total mileage was 2382 miles. The roads were suprisingly good all things considered. The exception would be some of the mountain and fjord roads in the really desolate regions which are 1-lane and very rocky. We managed to get a flat tire in the West fjords on a 1-lane road along a 1000 foot cliff with no guardrails. Yes, that was fun (in hindsight).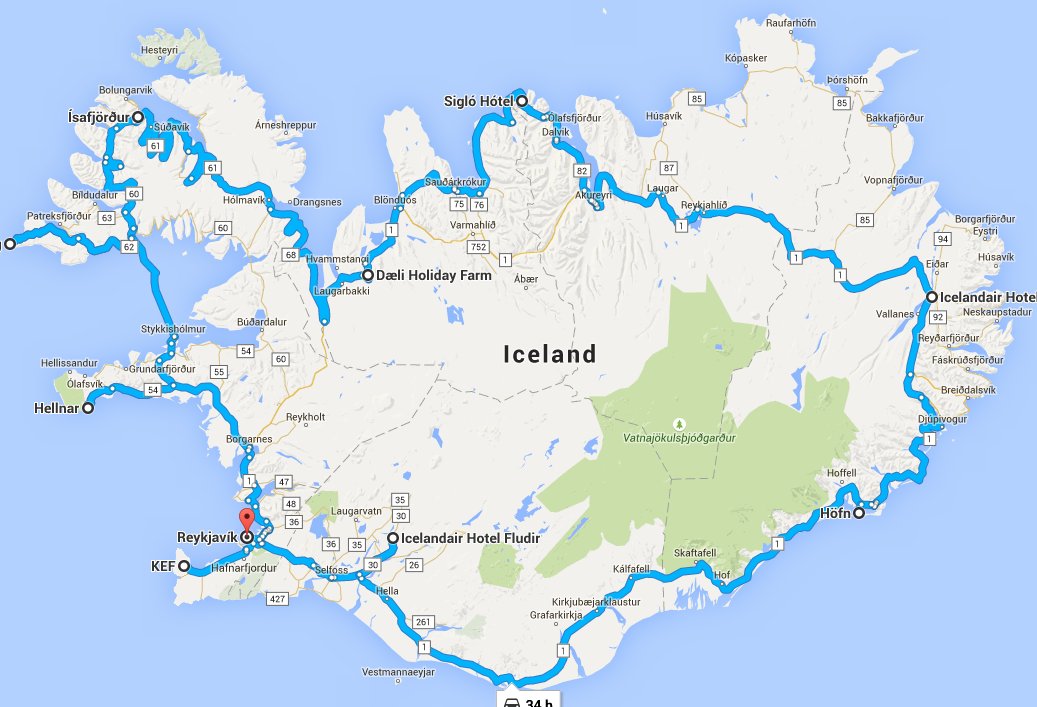 ---
Our rental car:
It's a Škoda Octavia, Czech made. They don't sell these in the US, but they should. It was a very nice 4-wheel drive diesel engine you would swear is gasoline. On the down side, fuel was about $7 per gallon over there.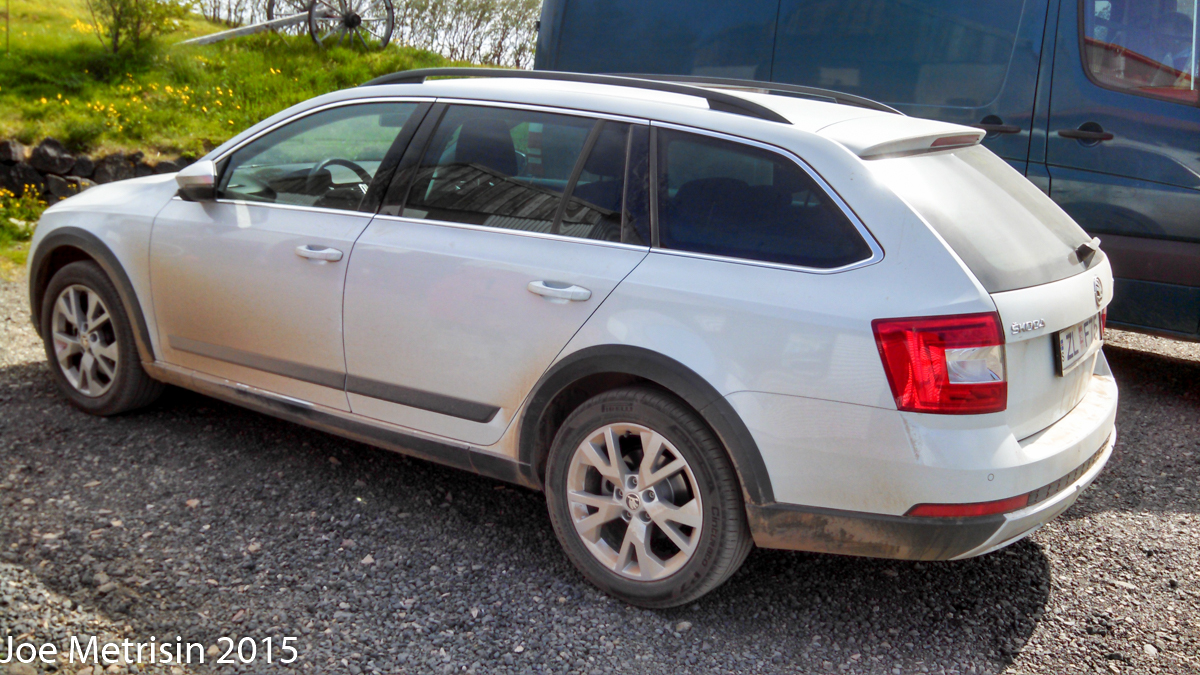 ---
Final mileage when we turned it in. 3833 Km = 2382 miles: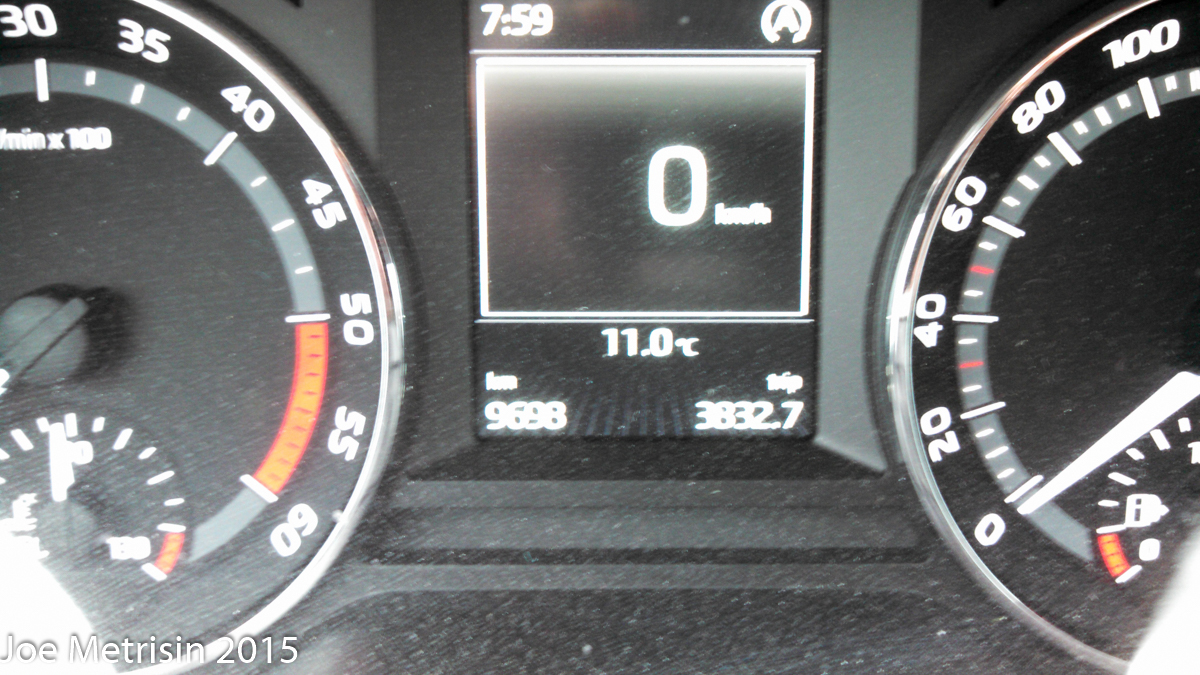 ---
Einstock Porter:
One of my favorite beers I found over there. Typical porter, but not overdone or burnt. Very smooth.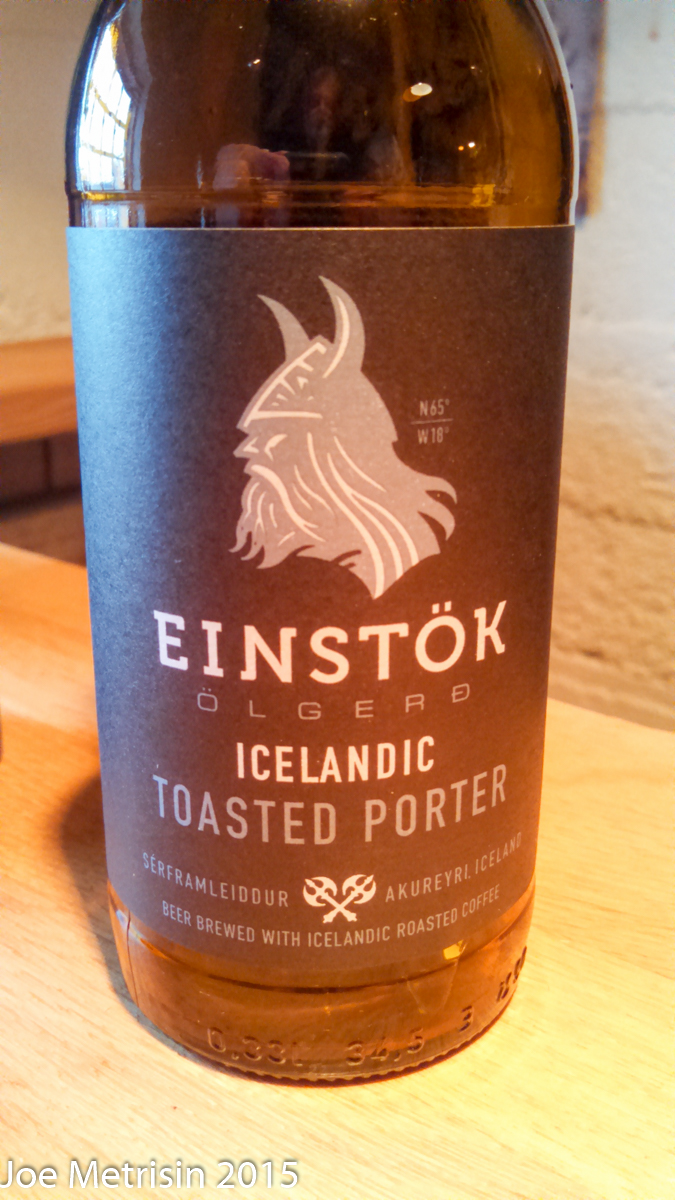 ---
Myrkvi Porter:
Another good porter although I preferred Einstock.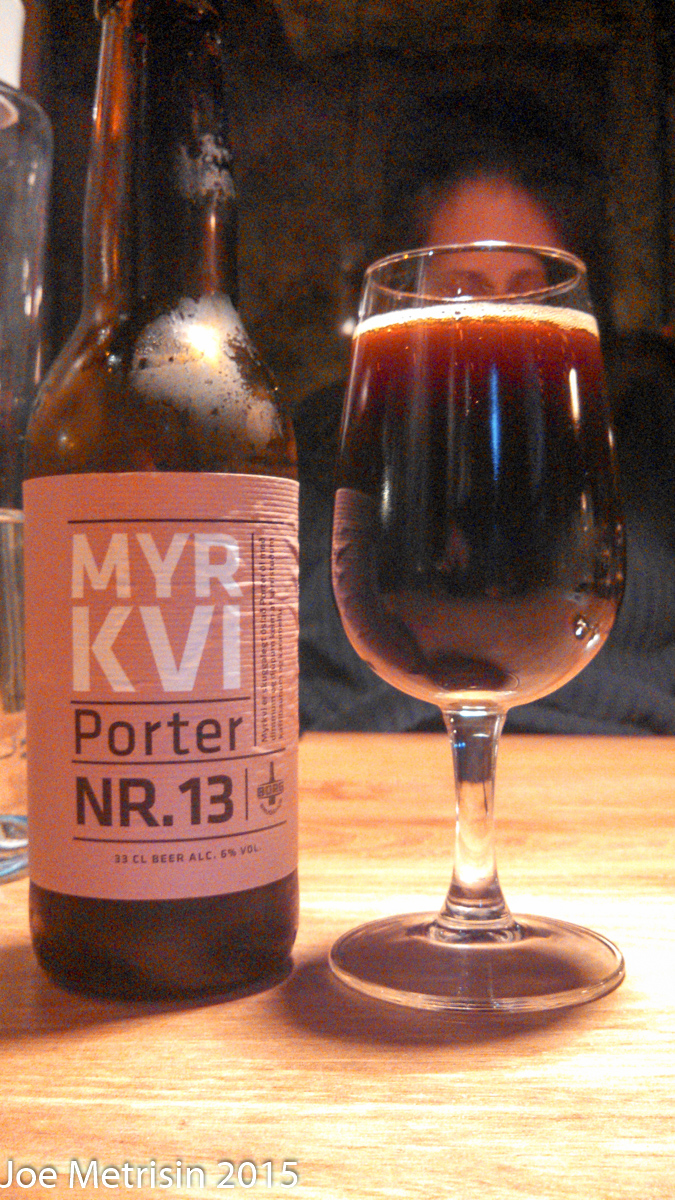 ---