Iceland - The South West Region:
Day 1 and 2:
---
The first day was a bit rough. We got off the plane after an overnight flight from Orlando-JFK-Reykjavík, arriving at around 9am. Neither of us can sleep on a plane, so we're already strung out and tired and we have a full day ahead of us. Stepping outside for the first time was a shock. it's about 40F, overcast, windy, and rainy. They tell you not to bother bringing an umbrella because the wind will destroy it in a matter of seconds. That is definitely true! We thought we were in for a horrible vacation, but this proved to be just about the only cold and rain we experienced for the rest of the trip. The locals told us the sun followed us.
Day 1 route:
First off, despite what the airlines say, you do not fly into Reykjavík. The international airport is actually in Keflavík, about a 50 minute drive from Reykjavík. It's surrounded by a lava wasteland. We made our way south with a few stops at some geothermal hot spot areas then the blue lagoon, and off to the east. The first hour or so driving from the airport is just a desolate wasteland. Combined with the horrible weather, we thought this was going to be a terrible trip.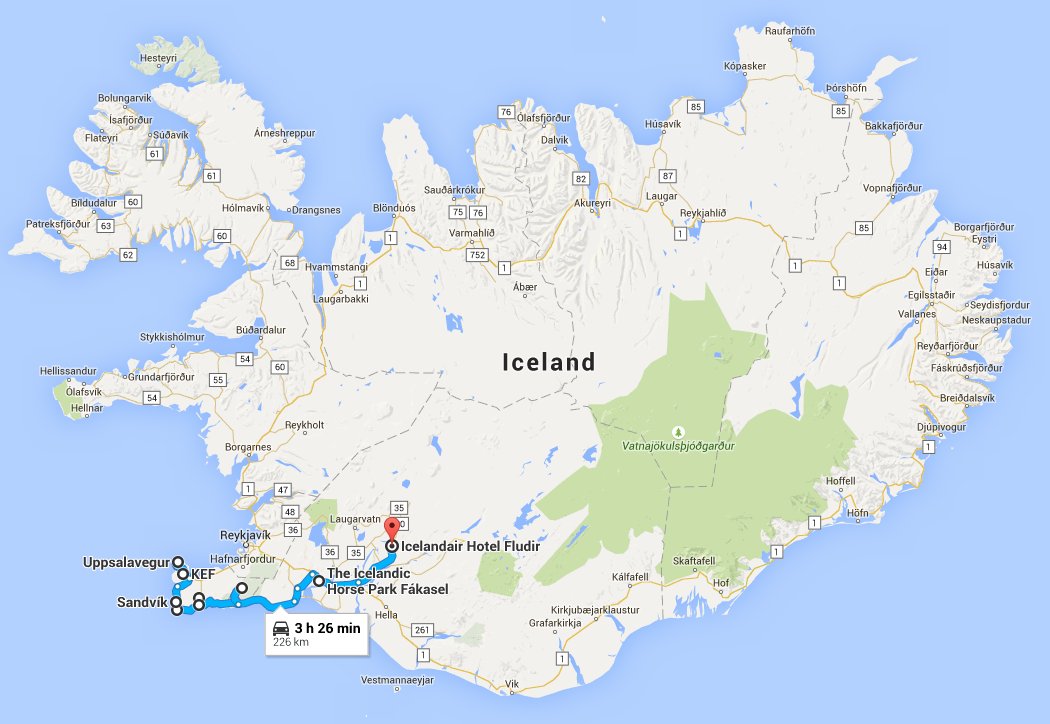 ---
My first photo of the trip:
The south west coast, just south of Keflavík. I nearly froze just getting out of the car and snapping this shot. The wind and cold were murder: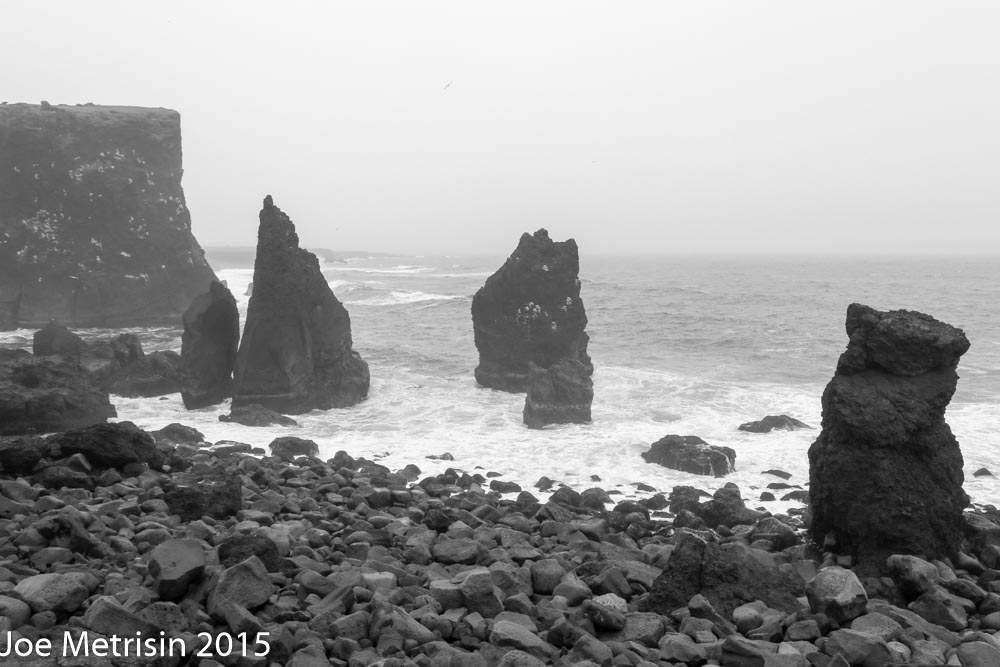 ---
Blue Lagoon:
The Blue Lagoon is probably the biggest, best known tourist trap on the island. Funny thing is, it's awesome. There is a geothermal power plant nearby that pumps seawater deep underground to heat it for power generation. It's then piped to this man made public "spa". The outside temp is about 40F, and the water is around 100F. It just felt sooo good after the long flight. We could have stayed there for hours, but we had way to much on the agenda for the day. The only bad thing I will say about this place is that the restaurant is simply dreadful. It was the worst meal we had on the island and it was way too expensive too.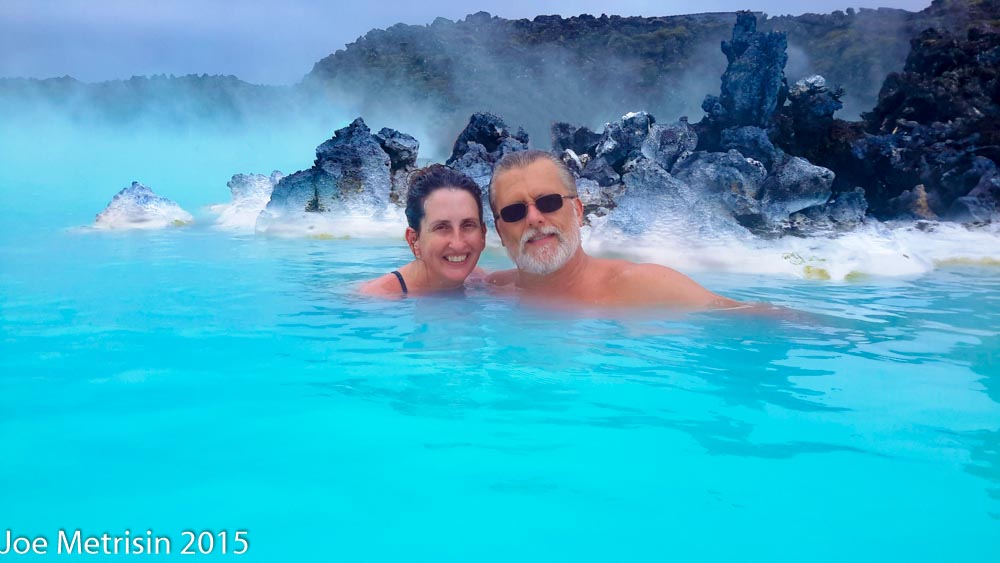 ---
Goofiness:
Starting to have fun now: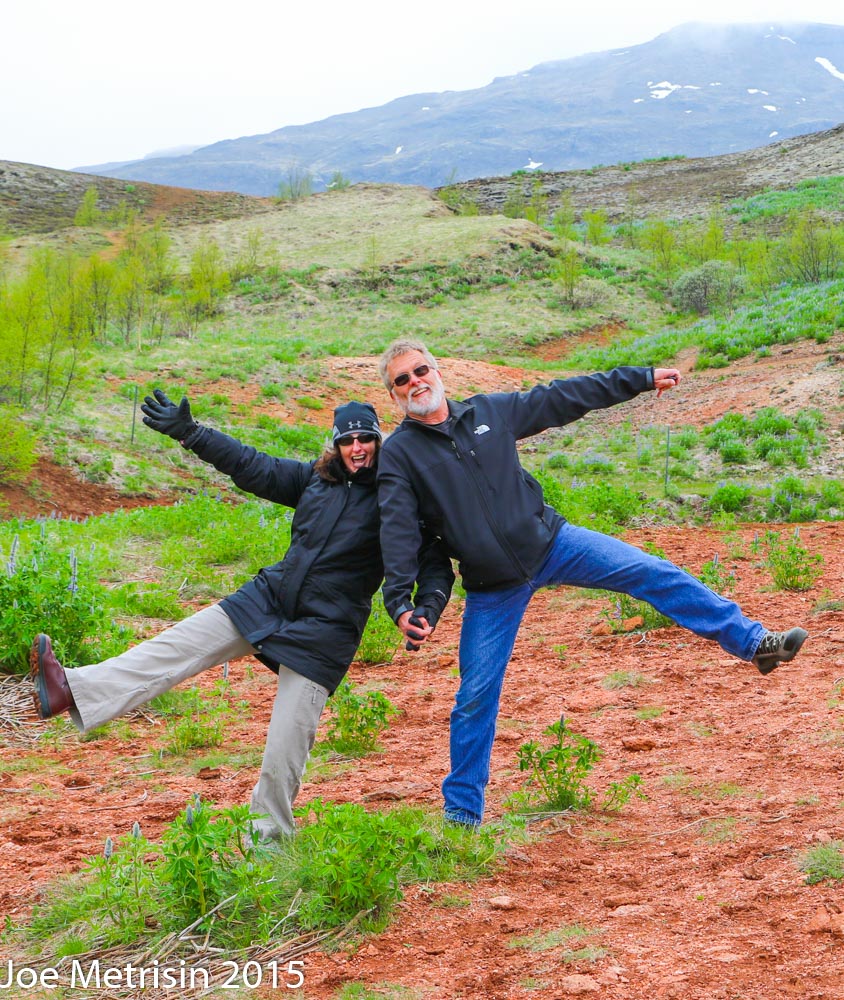 ---
Fákasel Horse Theater:
We visited the Fákasel horse theater to learn about the unique story of the Icelandic horse, its distinctive features and its important role in Icelandic history and culture. During the 45 minute show, The Legends of Sleipnir, employs large-scale multimedia and special effects to weave together history, old Norse mythology and exhibition riding to demonstrate the Icelandic horse's beauty and uniqueness. The result is a magical theatrical experience that emphasizes the Icelandic horse's special features and pays tribute to its historical relationship with humans throughout Iceland's history. After the show, we met the horses and trainers and were able to see how they care for them in their farmhouse. Some text plagerized from the Fákasel Horse Theater website: Fákasel Horse Theater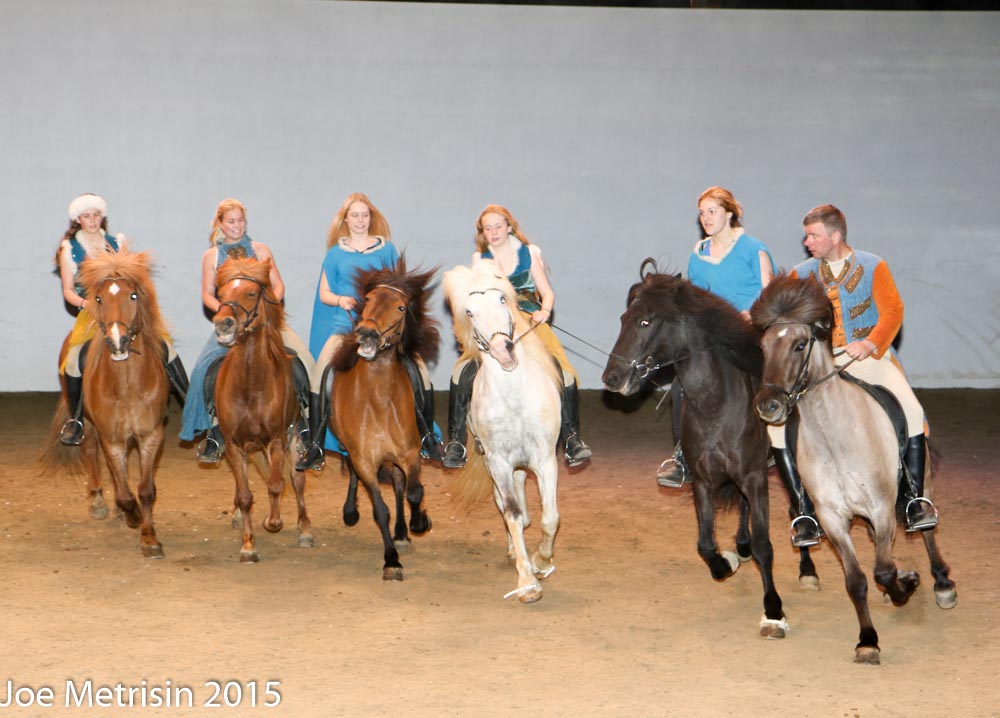 ---
Ţingvellir National Park:
One of the many rivers/water falls in this country.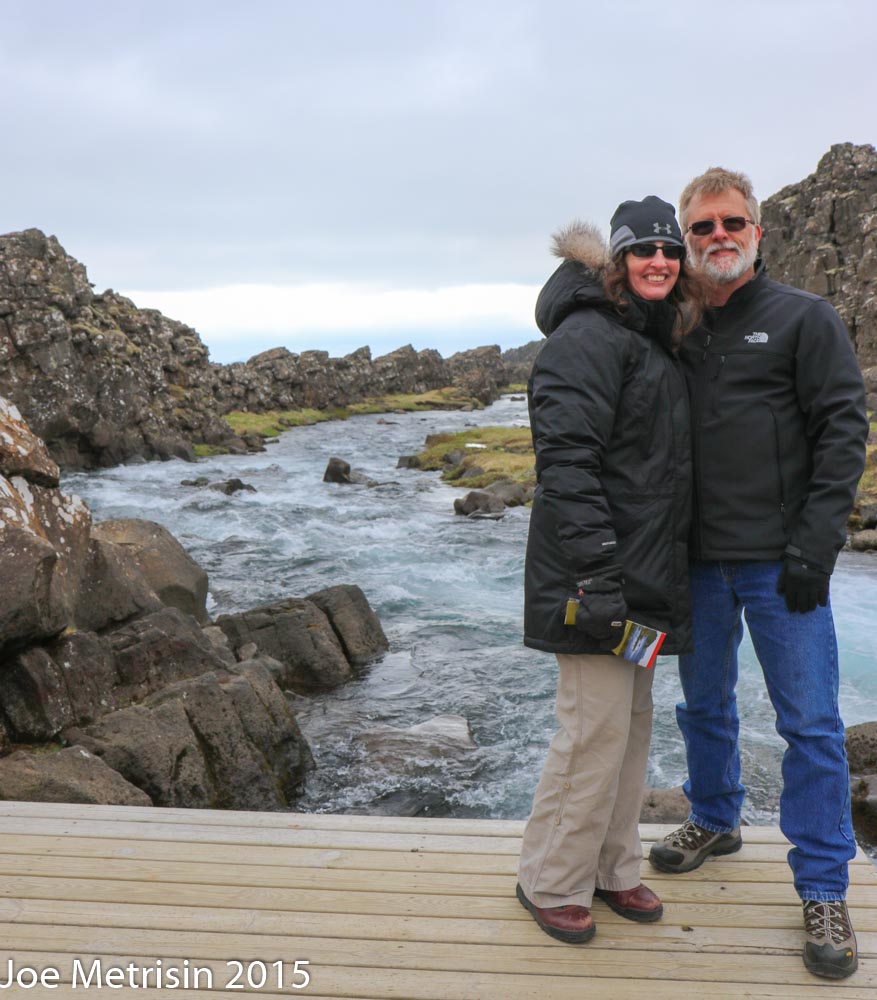 ---
Ţingvellir National Park: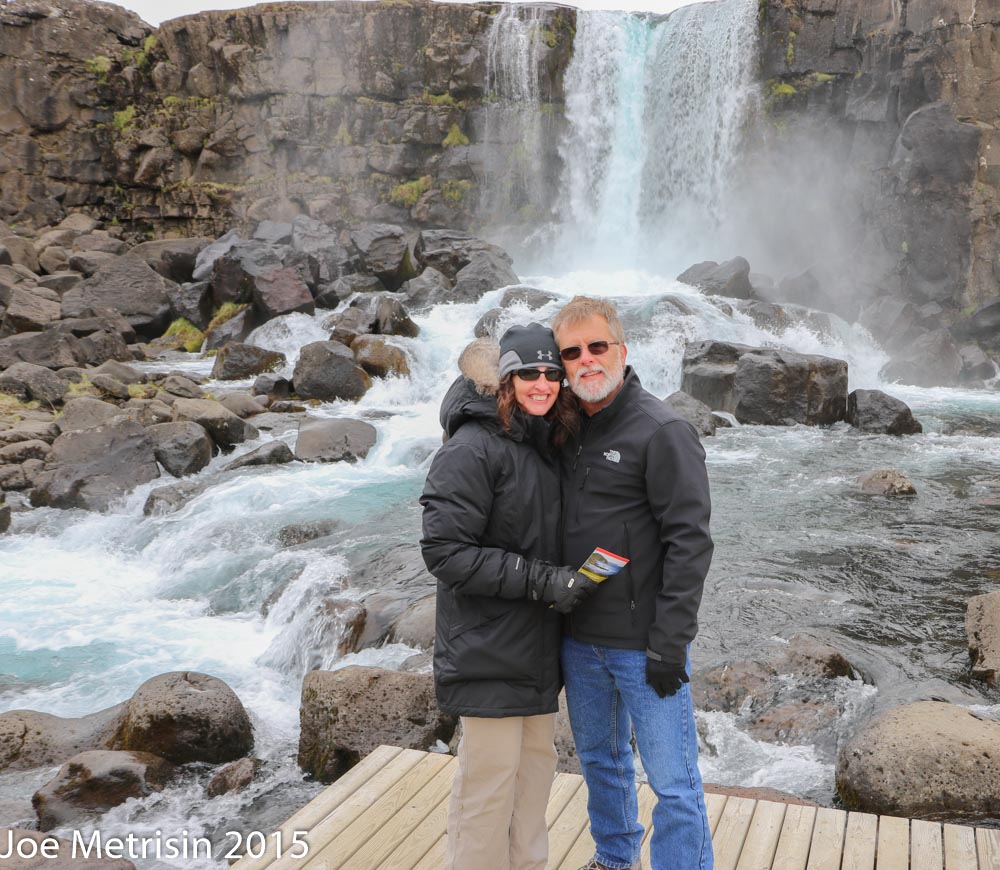 ---
Ţingvellir National Park:
Kelly enjoying the outdoors.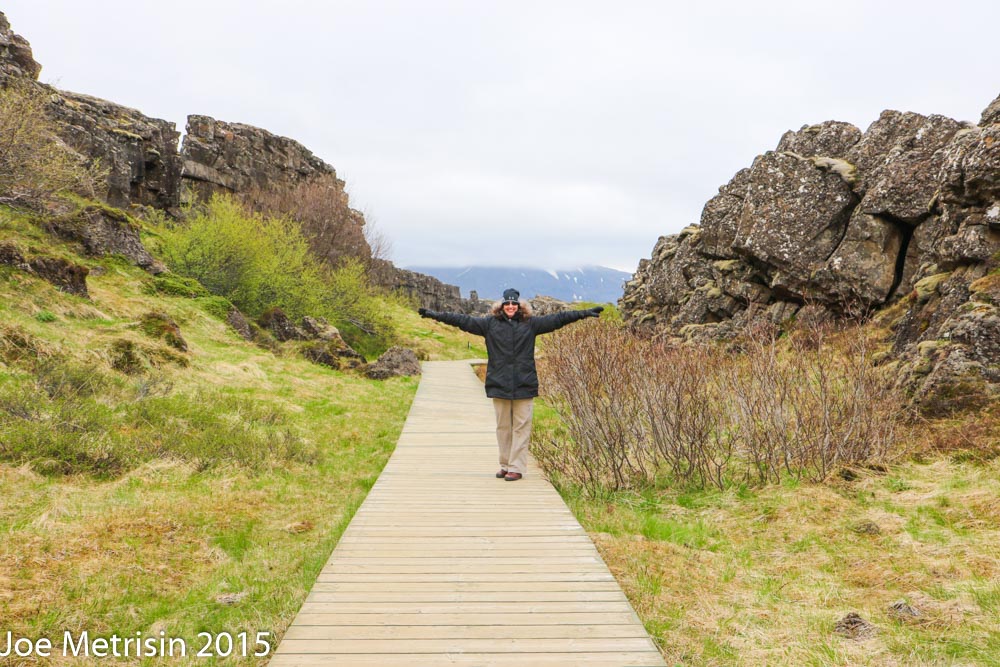 ---
Geysir:
Geysir is a hot spring similar to Old Faithful in Yellowstone. It errupts much more frequently although not on a precise schedule. Maybe once every 5 minutes or so. The cool thing about this one is that it has a pool of cold water on top that holds back the eruption until the hot steam over powers it. In this instant, a blue dome of water forms that is more impressive than the actual eruption. It's only visible for a fration of a second, so you a have to pay attention and be quick to get a good photo. Here's a zoom in of the dome forming.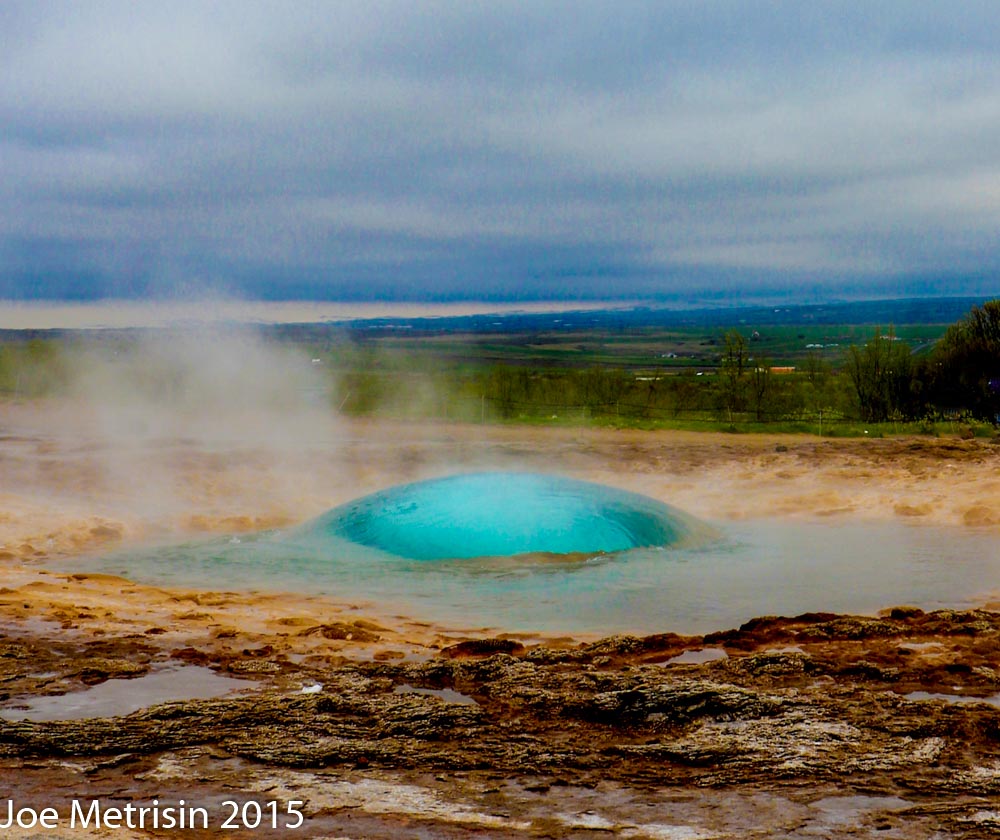 ---
Geysir sequence 0.1 sec:
My camera shoots 10-frames per second, so this sequence covers only 1-second total: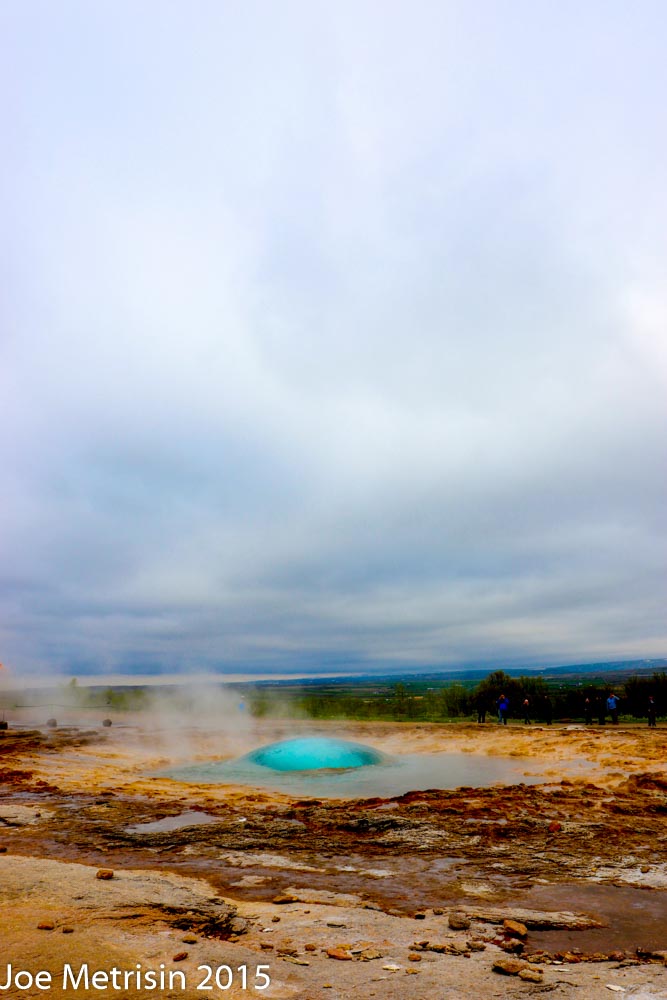 ---
Geysir sequence 0.2 sec:
---
Geysir sequence 0.3 sec: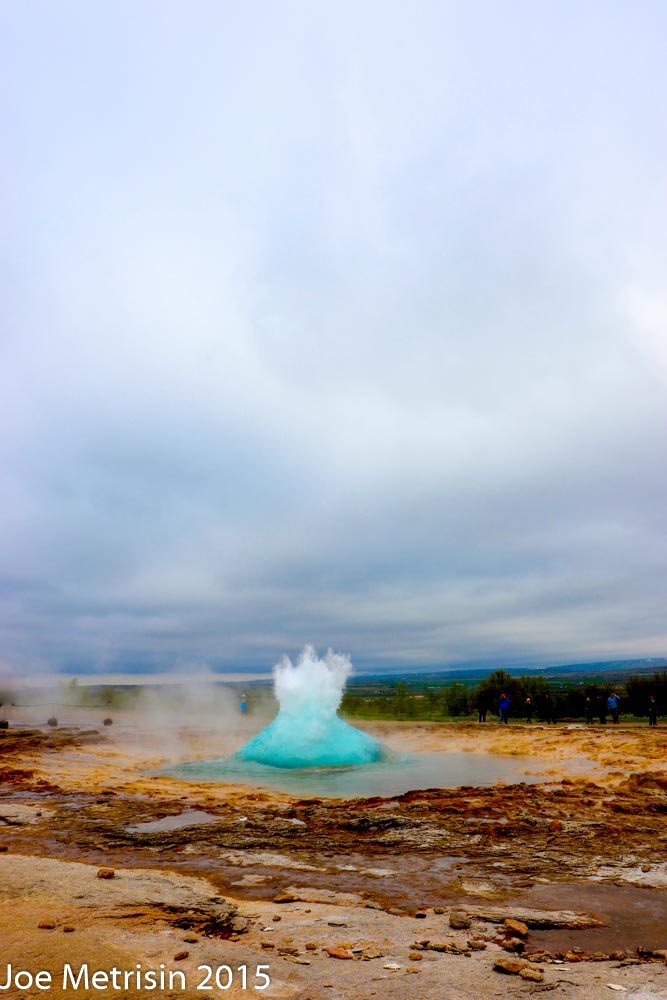 ---
Geysir sequence 0.4 sec: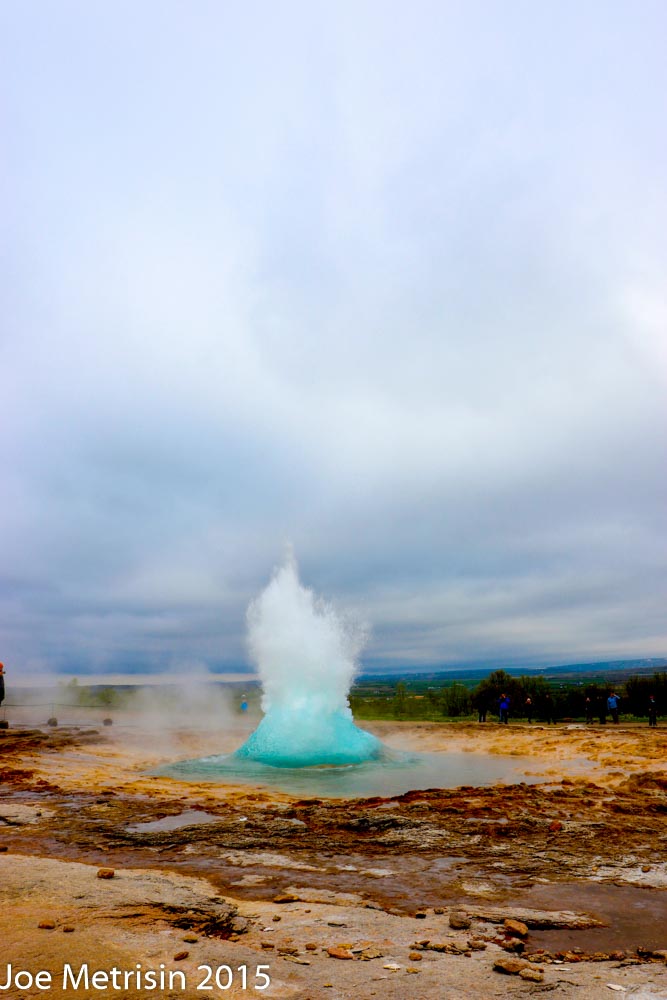 ---
Geysir sequence 0.5 sec:
---
Geysir sequence 0.6 sec: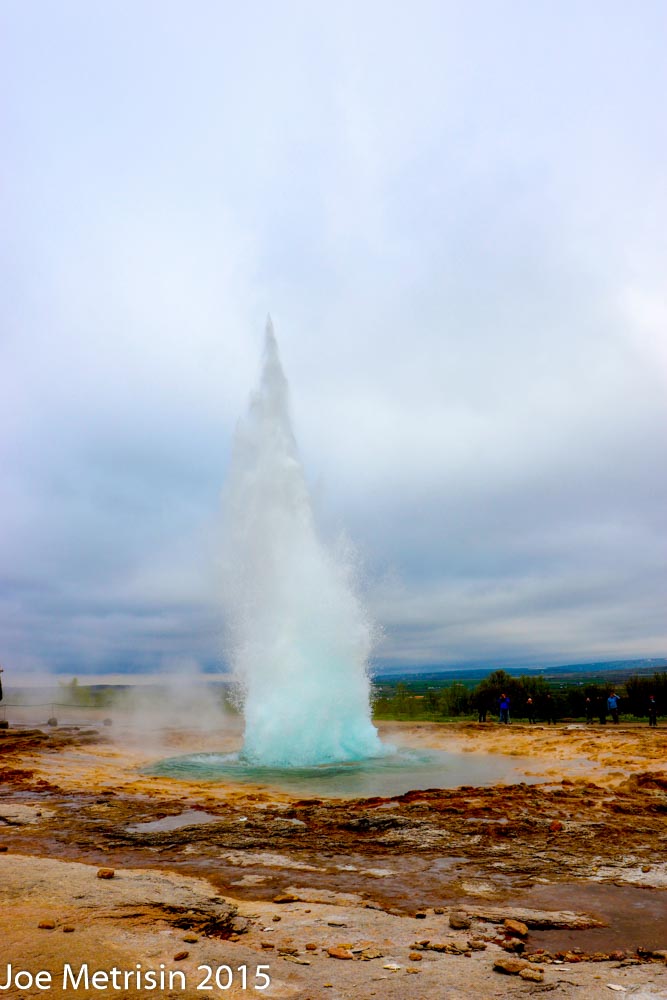 ---
Geysir sequence 0.7 sec: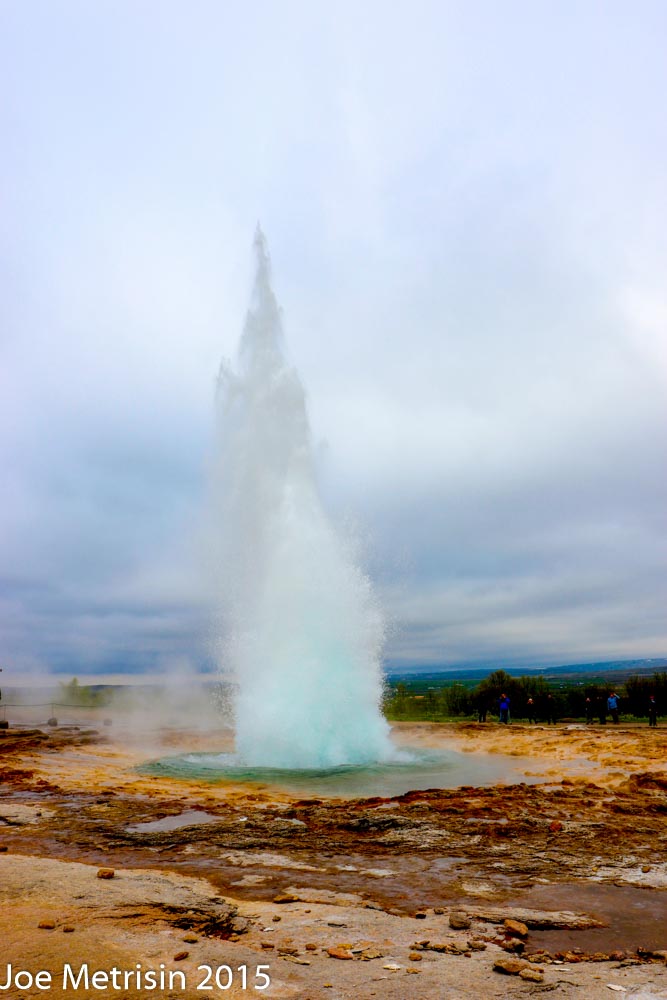 ---
Geysir sequence 0.8 sec: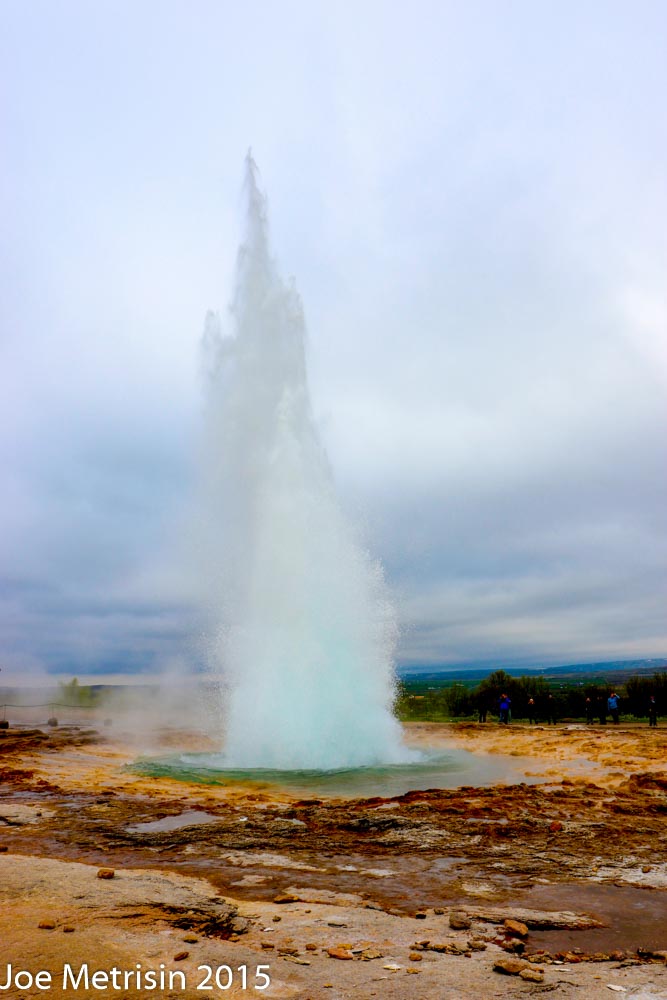 ---
Geysir sequence 0.9 sec: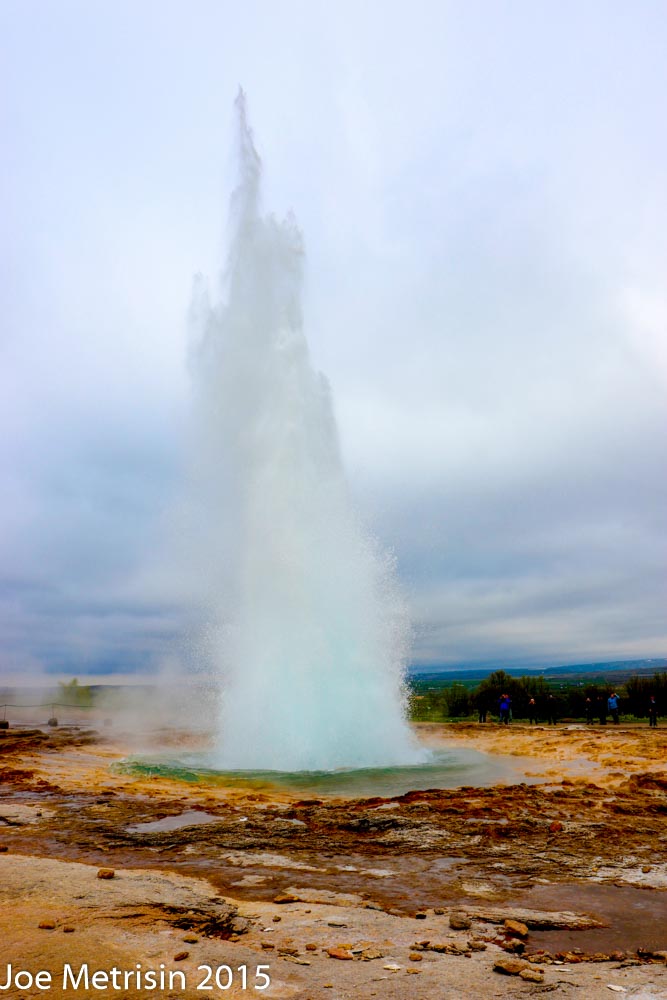 ---
Geysir sequence 1.0 sec: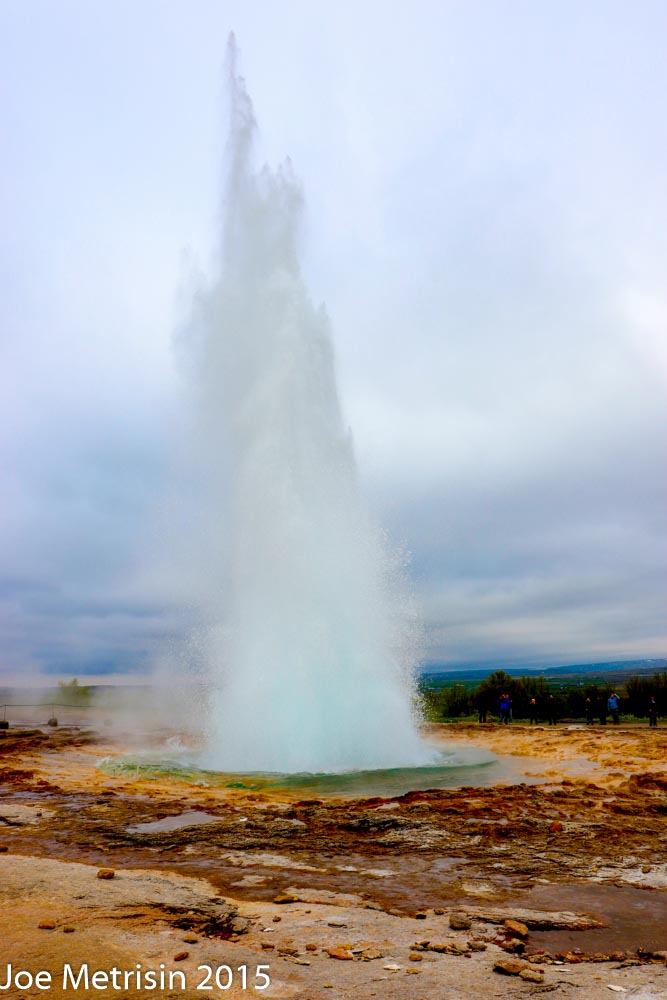 ---
Gullfoss Waterfall:
One of the most populuar waterfalls in Iceland. It was almost turned into a hydroelectric powerplant, but was saved by owners and eventually givin to the Icelandic goverment which designated it a park.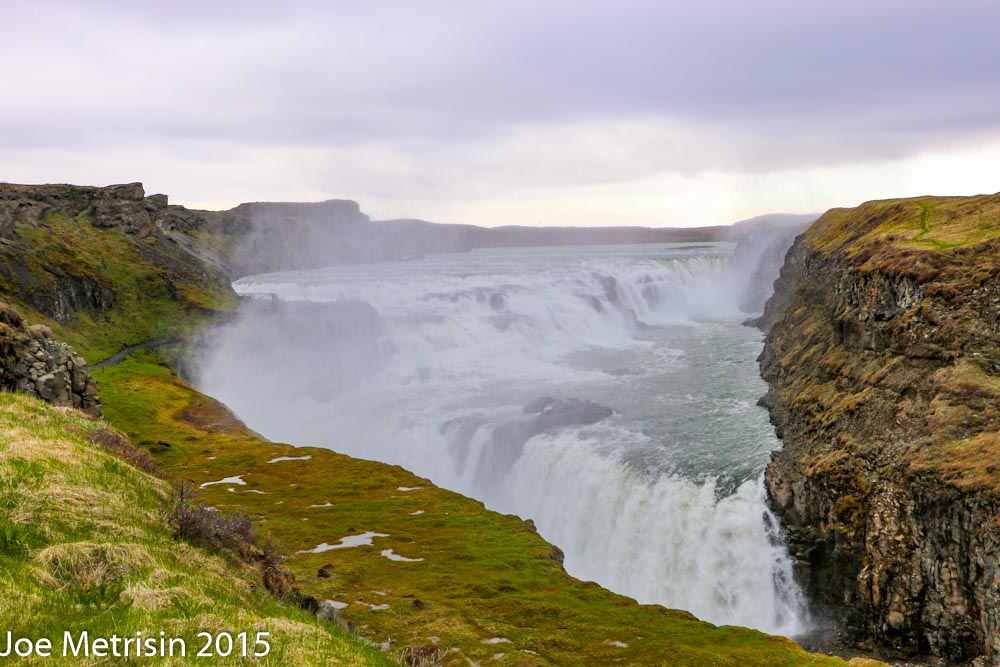 ---
Gullfoss Waterfall: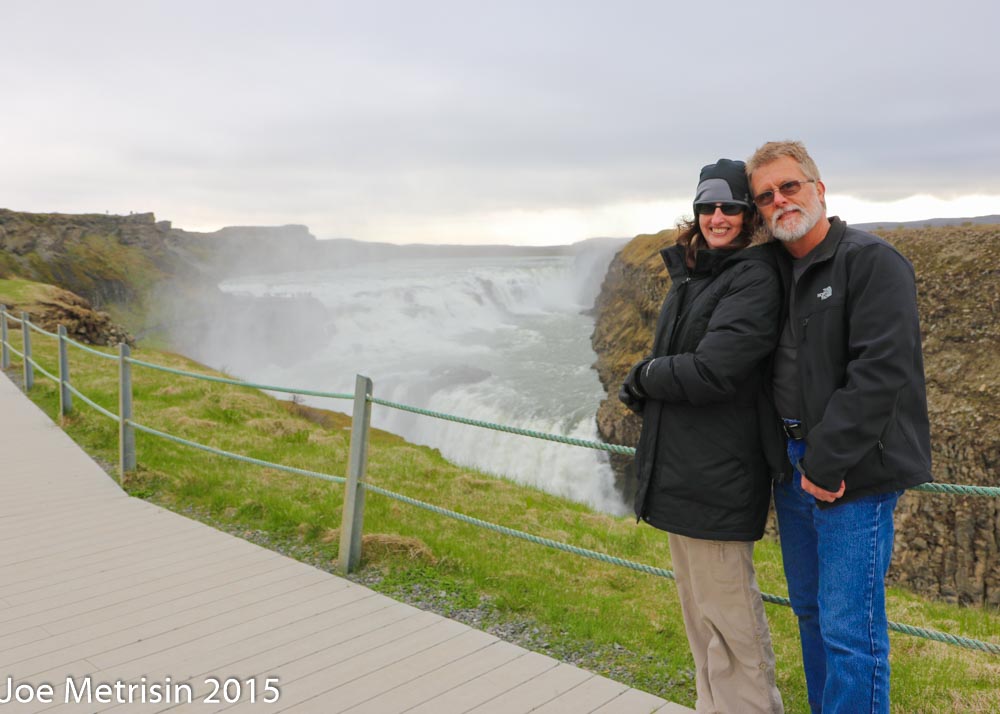 ---
Gullfoss Waterfall: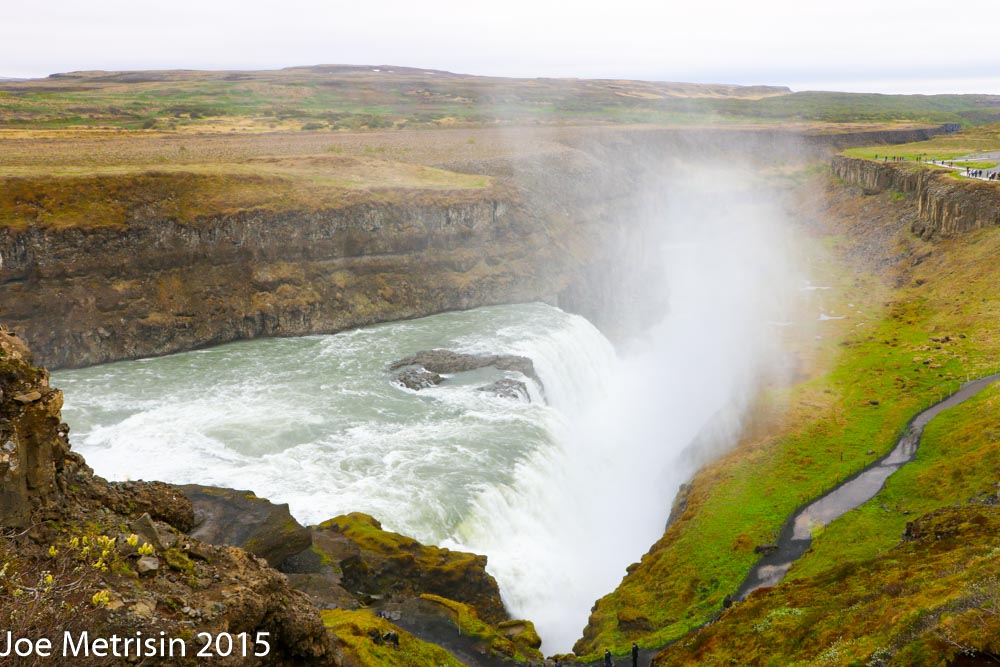 ---