Iceland - West Fjords - 2:
Day 11 - 12:
---
Days 11-12 route:
These two days were spent in the West Fjords. No, we did not drive across the North Atlantic to Flatey island. Here, we took a 3 hour ferry ride from Brjánslækur harbour to Stykkish.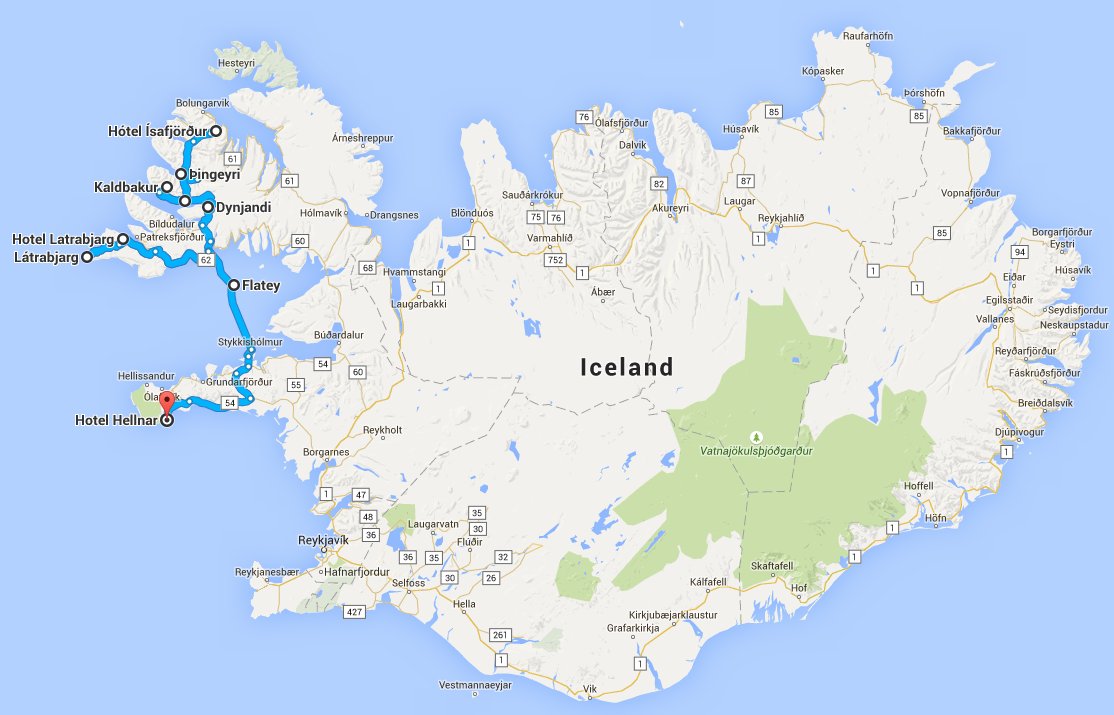 ---
West Fjord driving:
Here's an example of the scenic views and the roads we were on.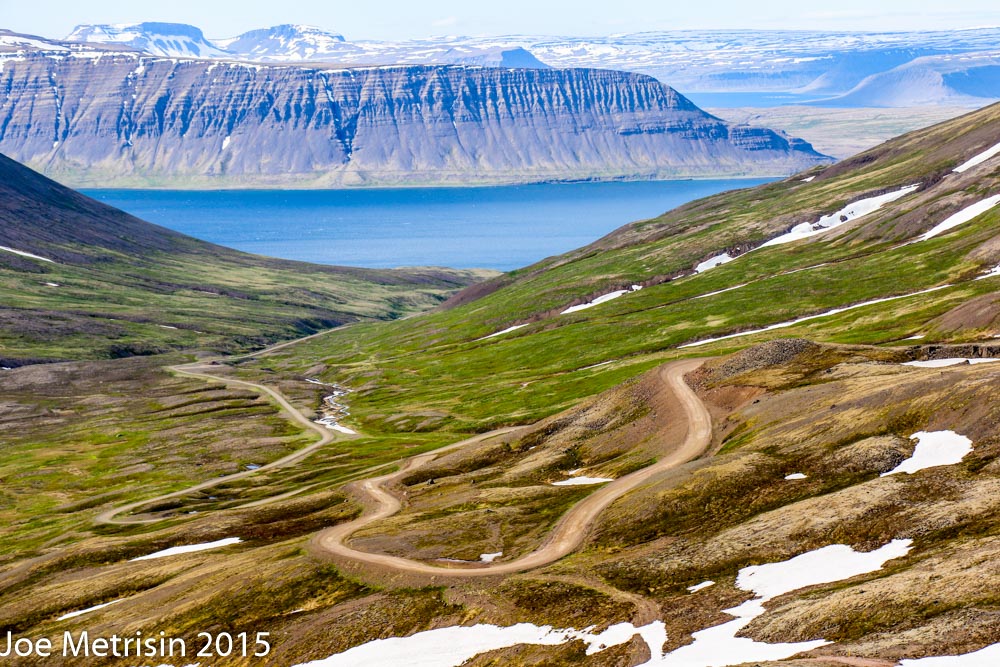 ---
Dynjandi or Fjallfoss:
Waterfalls near Vestfirðir, Iceland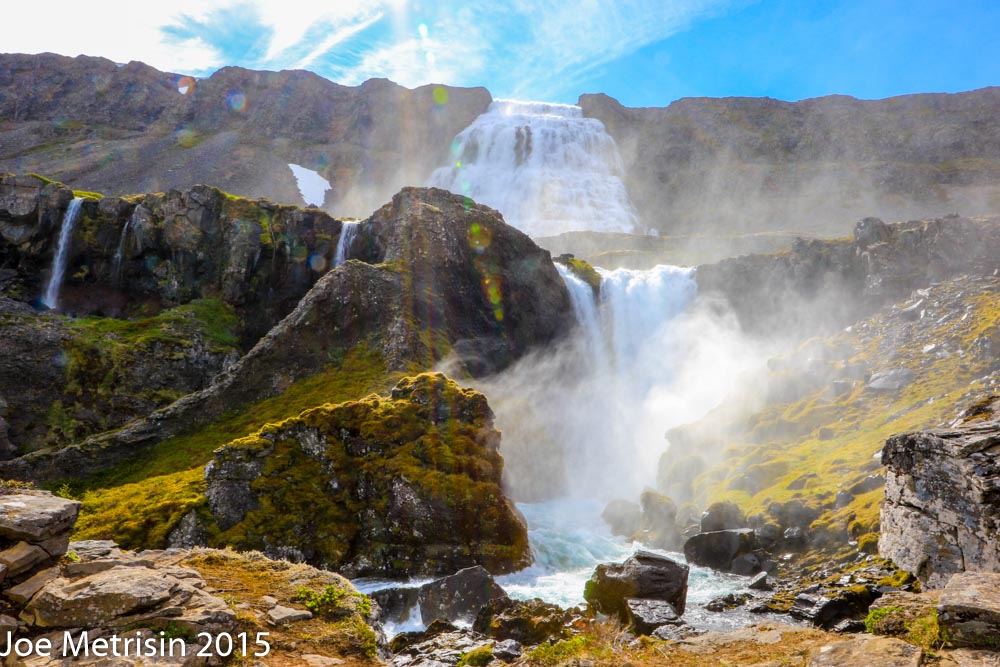 ---
Látrabjarg Bird Cliffs:
Látrabjarg was the highlight of the West Fjords for me. Kelly was freaking out because of of the roads and the heights. Here we are sitting near the edge of the cliffs. We are about 3 feet from a 1300 foot drop to the ocean. Kelly was a good sport, but she's thinking, I'm going to kill you if don't let me out of here soon.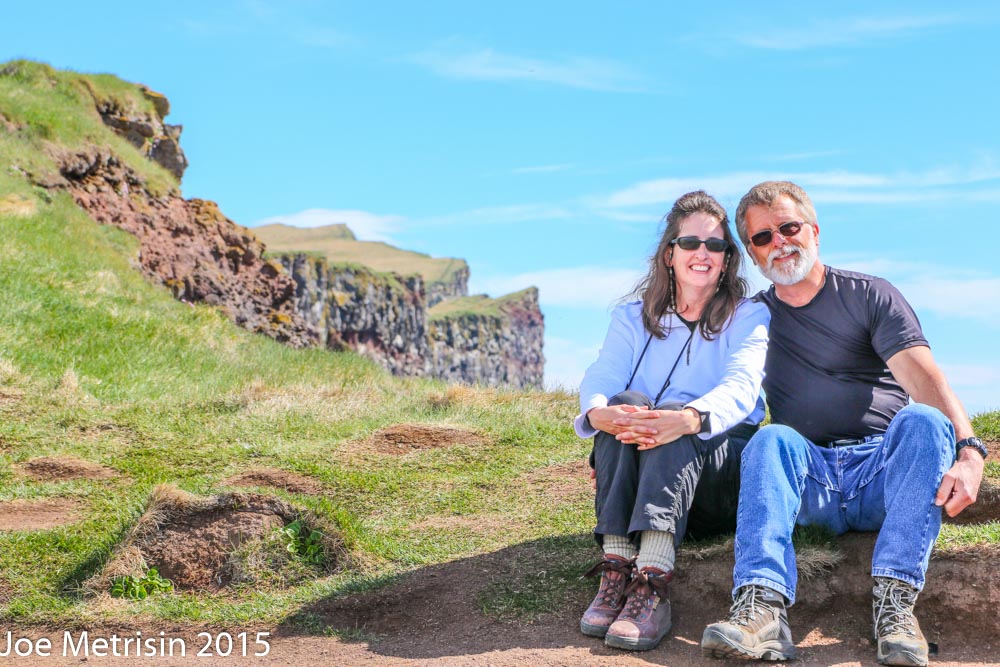 ---
Flat tire:
I managed to get a flat tire in the worst possible place. We were coming down the cliffs on a 1-lane road when another car approached. I had to move to the inside and hit a rock which punctured the sidewall of the right front tire. I managed to limp to a more open spot to change the flat. Unfortunately, being in BF Iceland, I had to drive 2-days on the mini-spare before we found a service station with the correct size tire. Of course, all that driving was done on the worst roads on the island. That was certainly an adventure.
Pet peeve of mine: 4-wheel drive vehicles made for off-roading should not come with a mini-spare. How much money and trunk space does it really save? Whatever it is, it isn't worth it.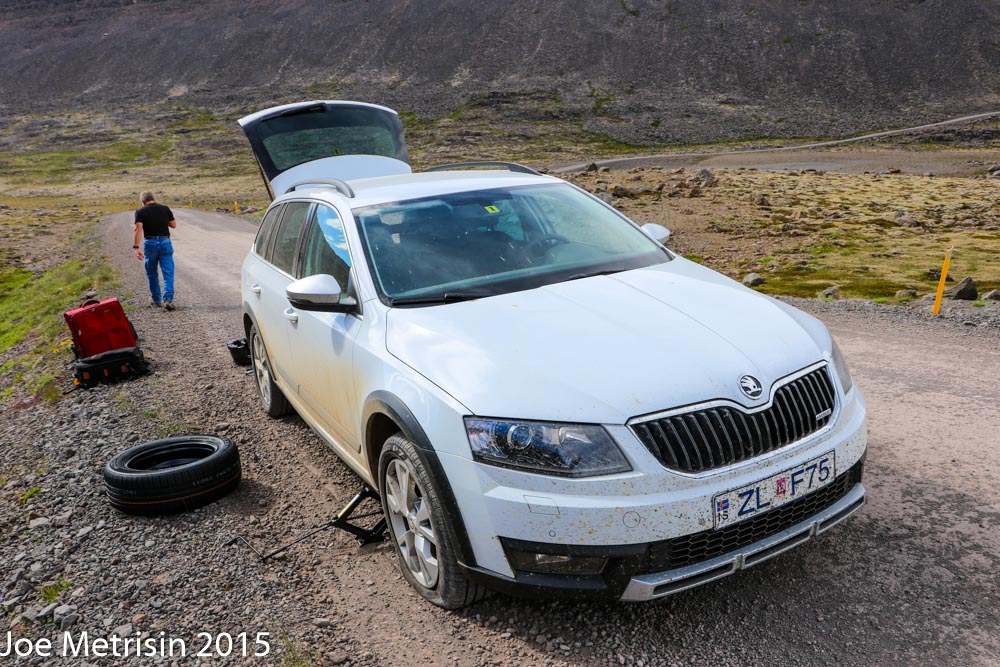 ---
Puffins:
The Látrabjarg bird cliffs were the best place to see puffins. If you go, you have to plan your visit for late in the evening, like 8pm - 10pm. In the first photo above, we were there in the afternoon and as you see, no puffins. There were dozens of tourists there too, and we were all disappointed. At the farm house we stayed in, the owner told us to go back after dinner. When we did, there were maybe 5 other cars there, but literally hundreds of puffins. They are out fishing during the day and they come back to the cliffs to roost at night. This might also be why we didn't see any at Dyrhólaey on the south coast.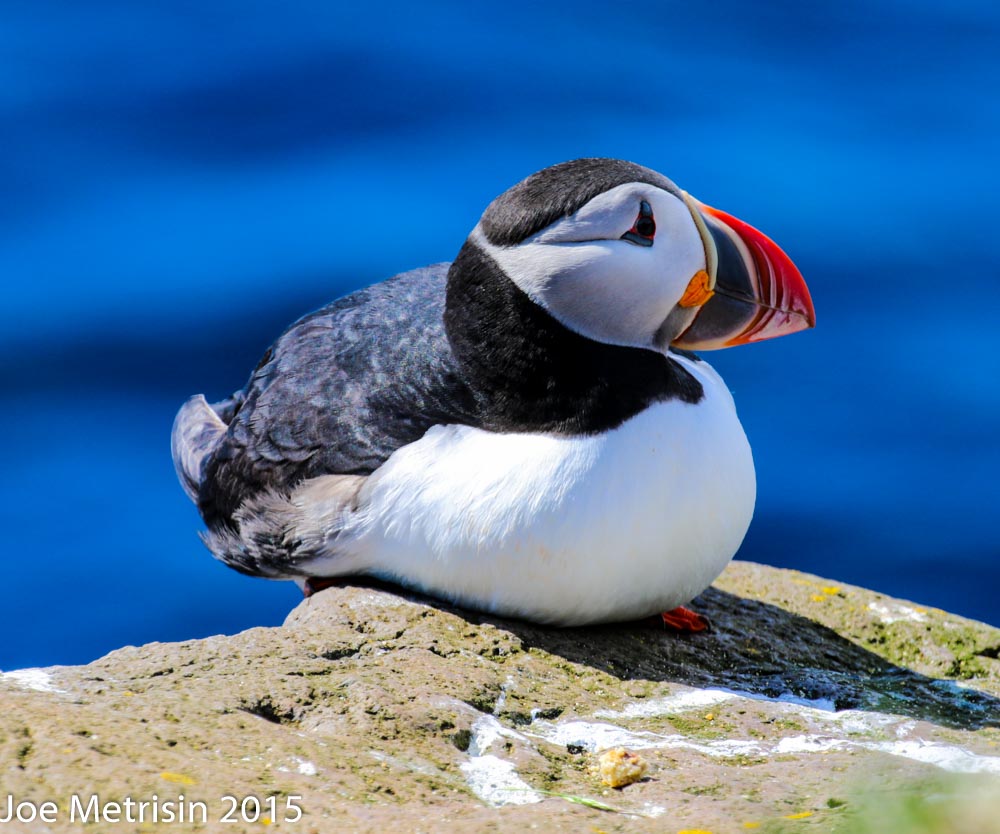 ---
Puffins:
The other cool thing about Látrabjarg is that the puffins have no fear of people at all. I tried to keep a distance, but the birds acted as if I wasn't there and approached me within a few feet. I almost stepped on one that was behind me.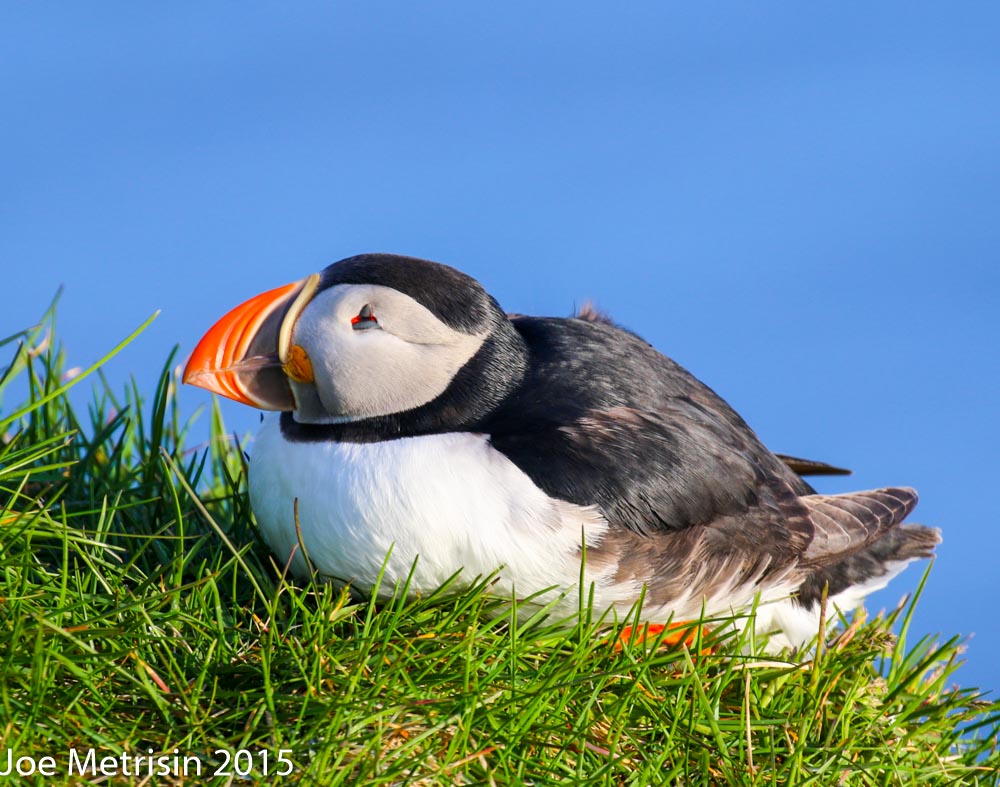 ---
Puffins: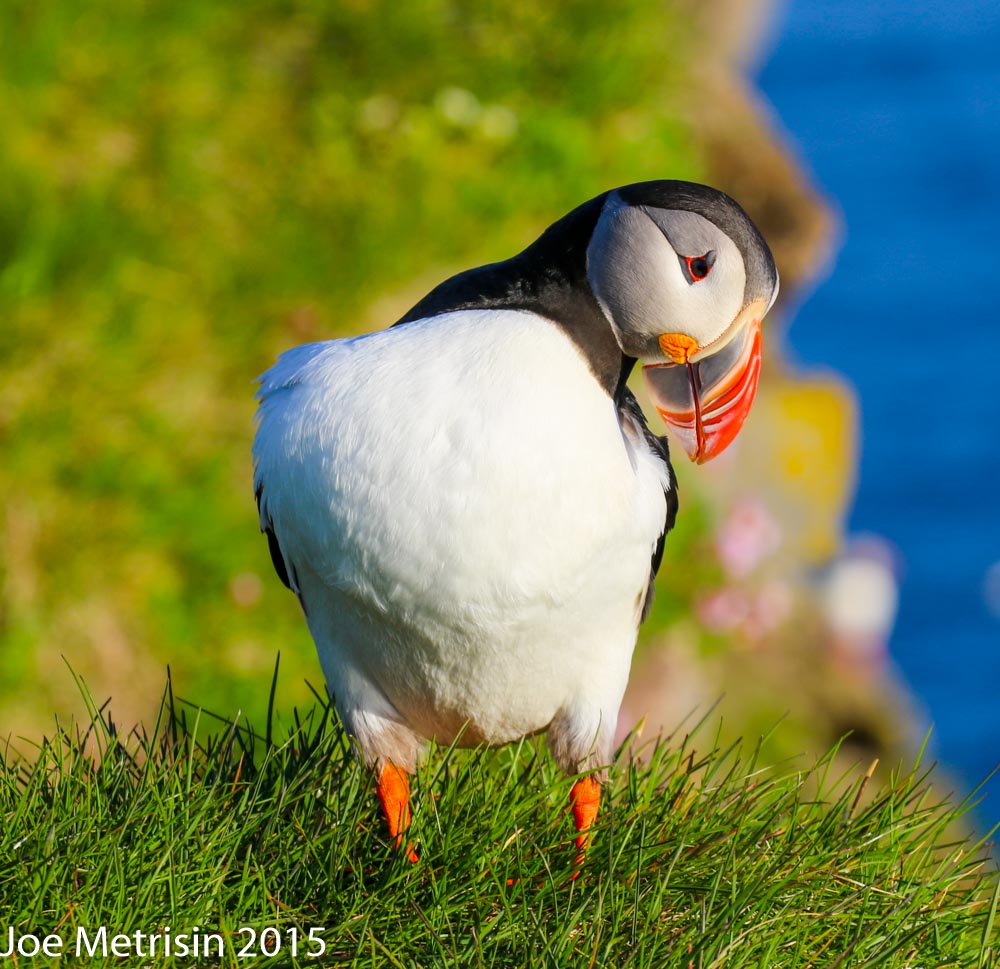 ---
Puffins: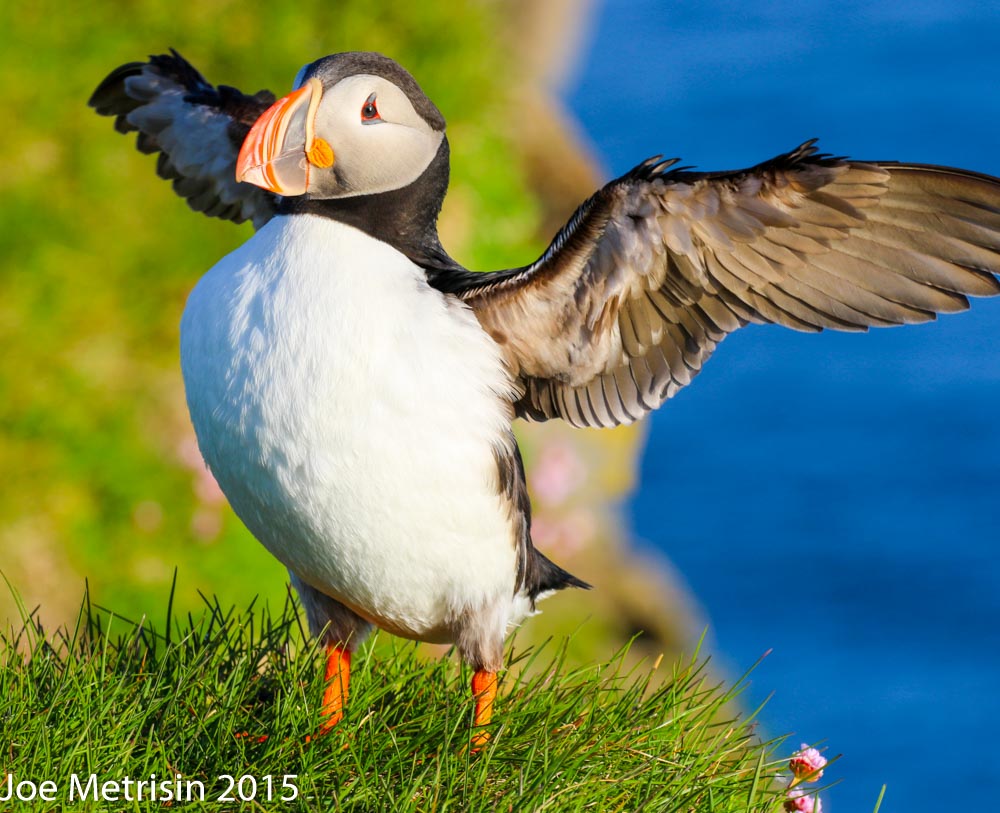 ---
Puffins: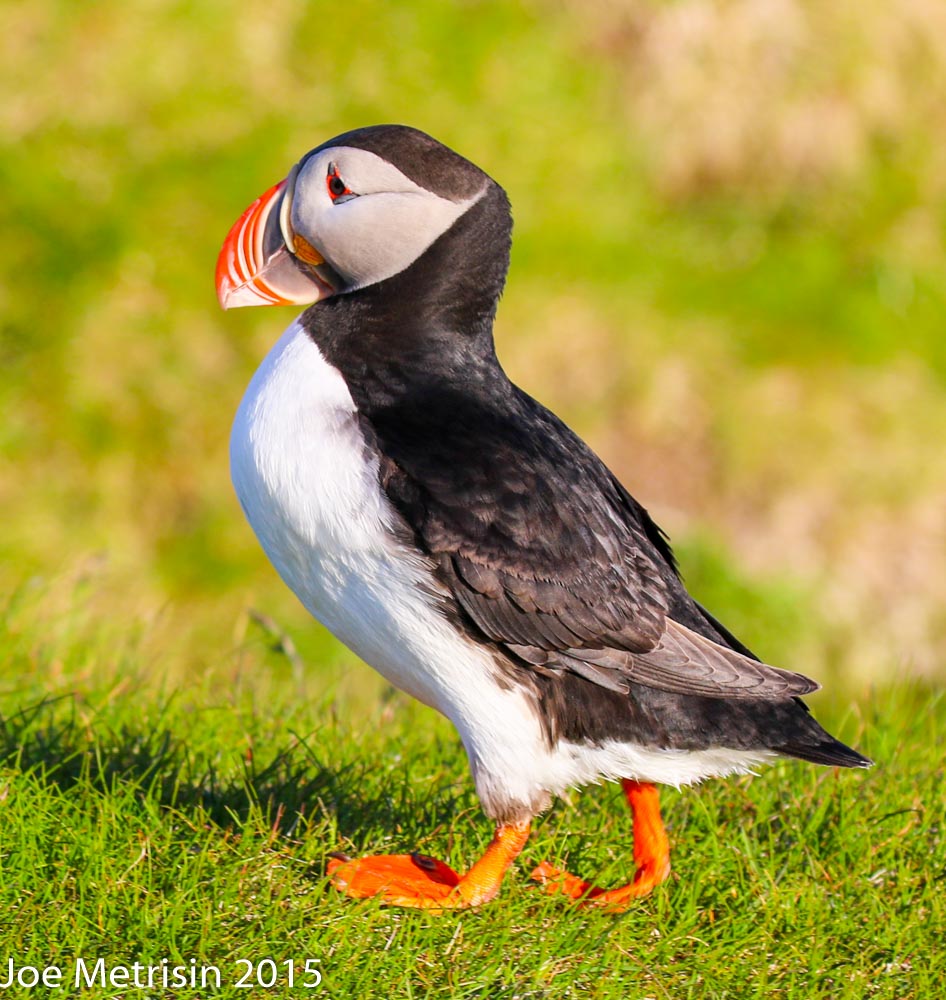 ---
Puffins: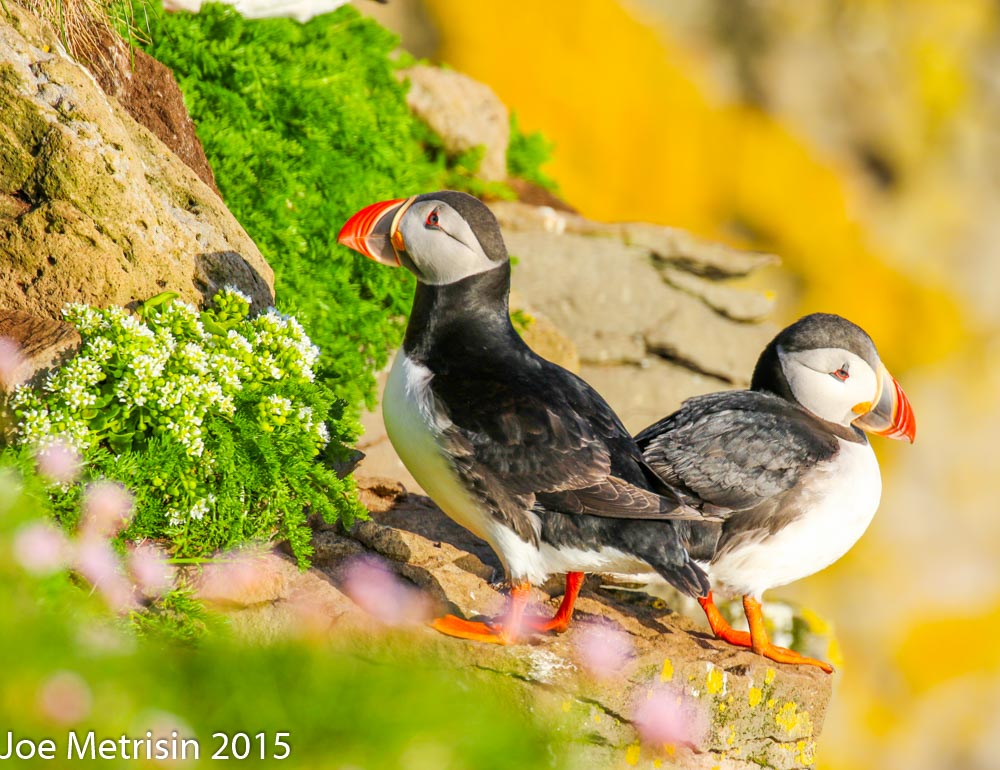 ---
Puffins:
---
Puffins: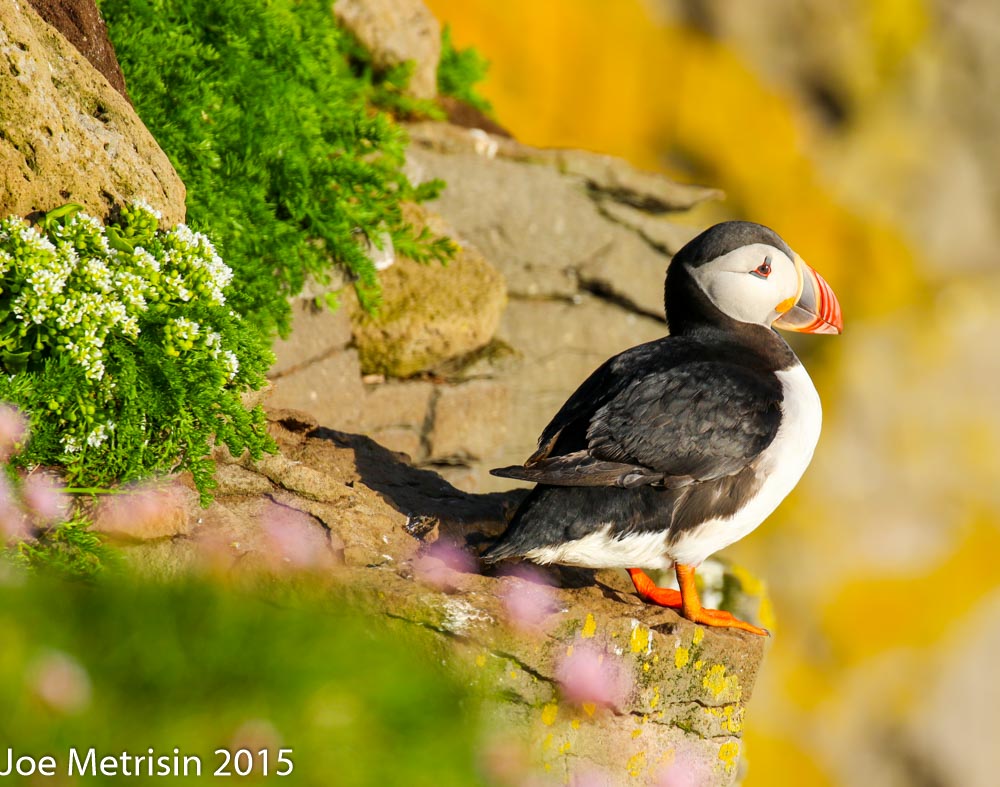 ---
Puffins: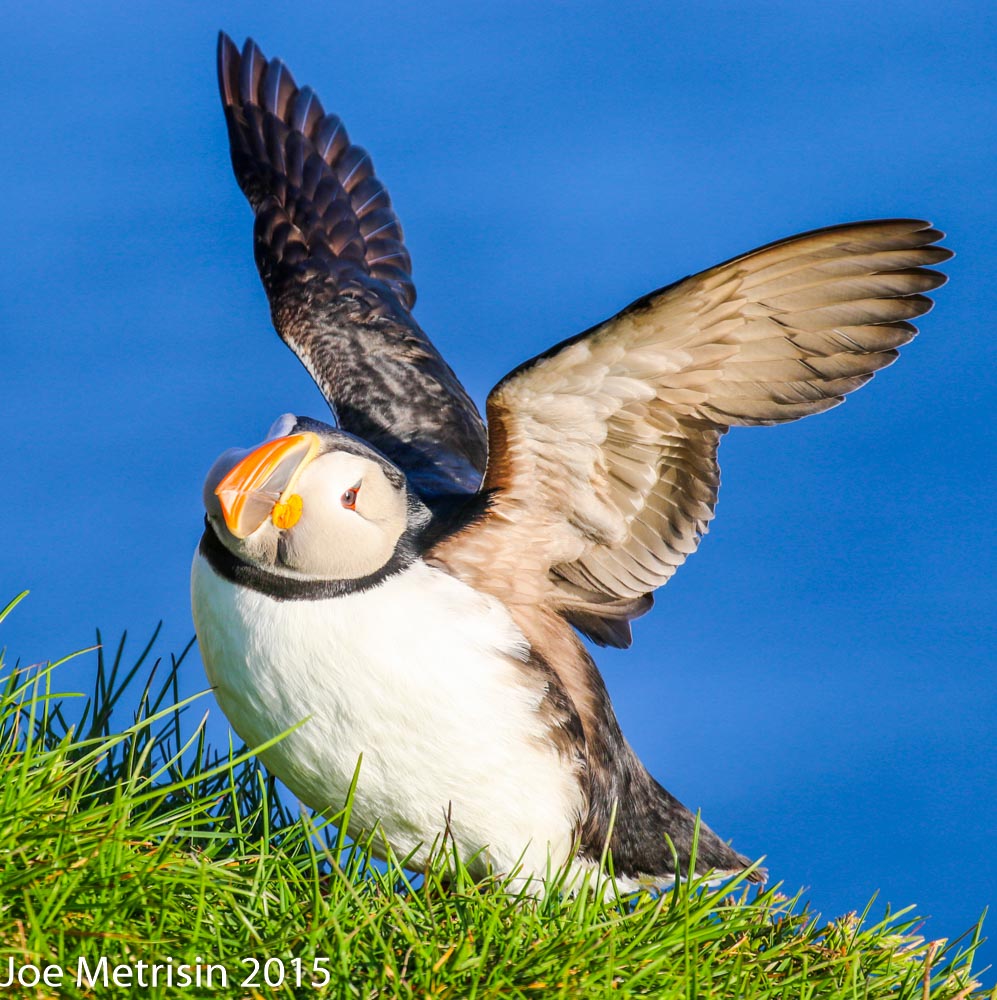 ---
Puffins: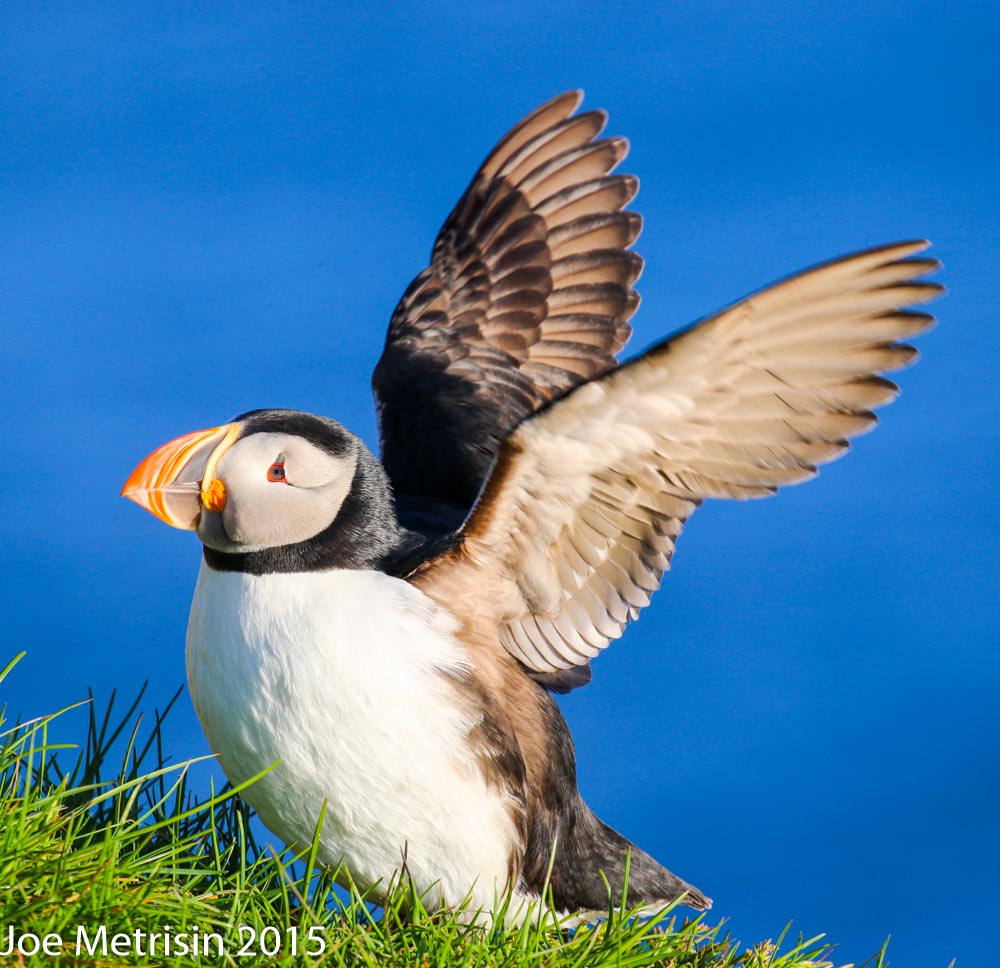 ---
Puffins: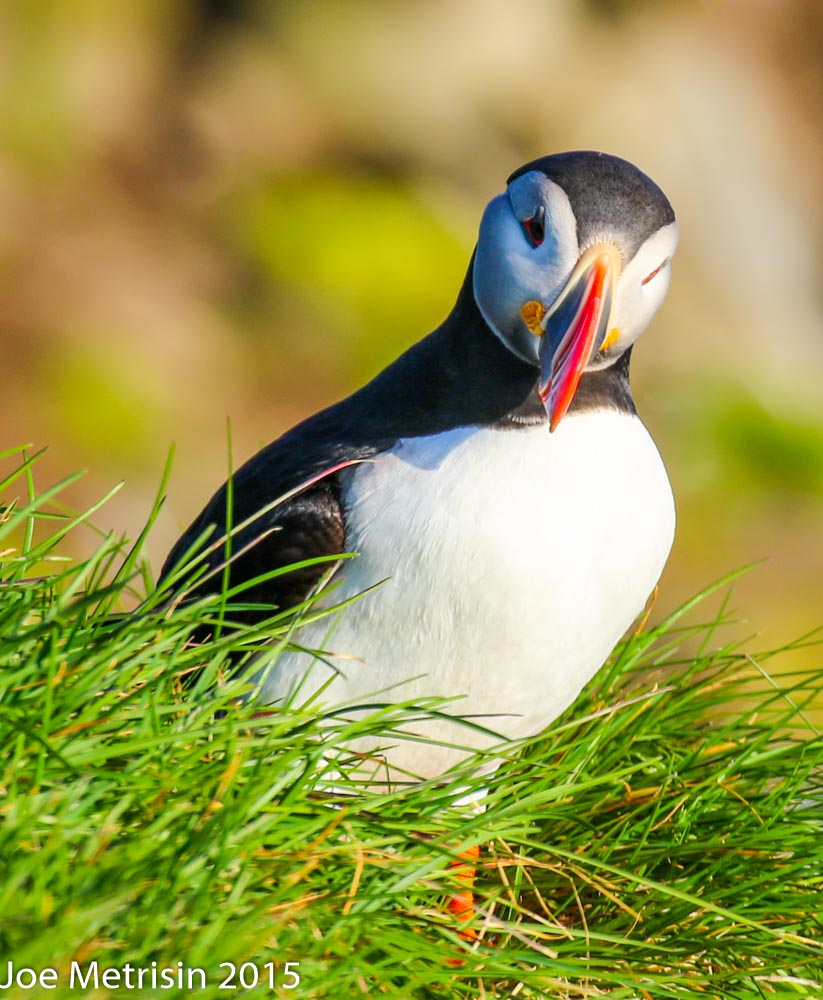 ---
Puffins: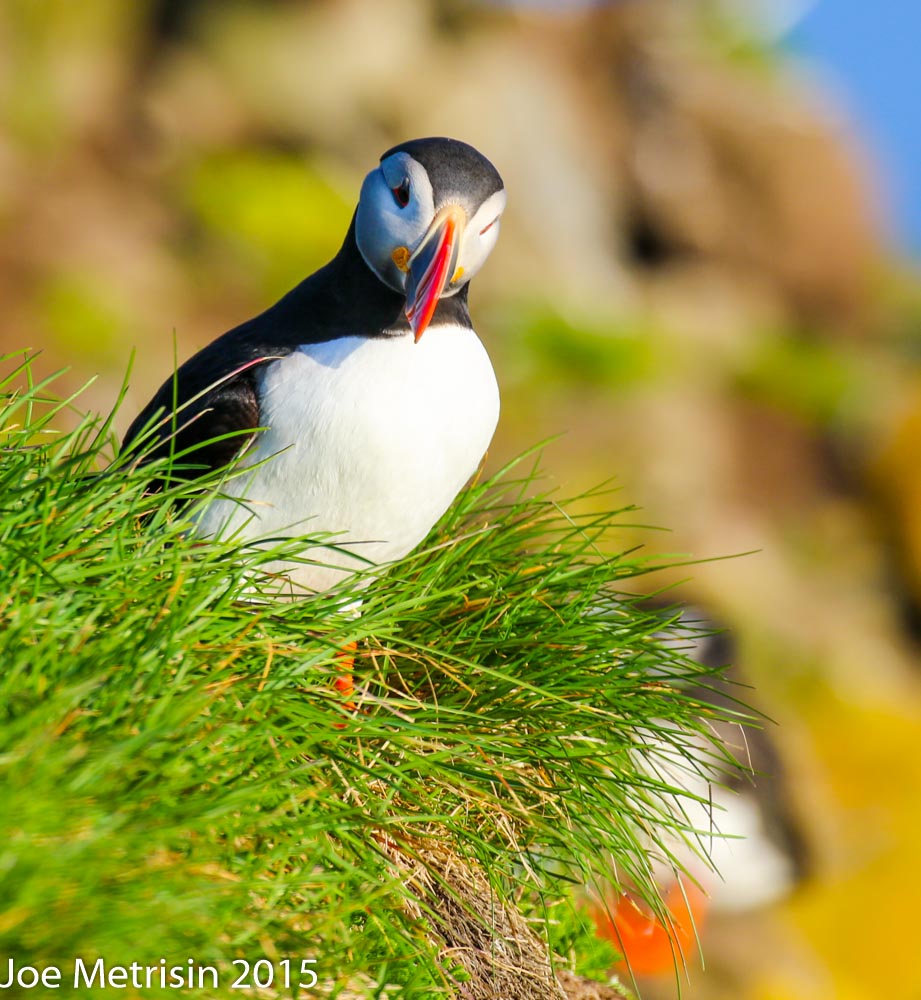 ---
Puffins: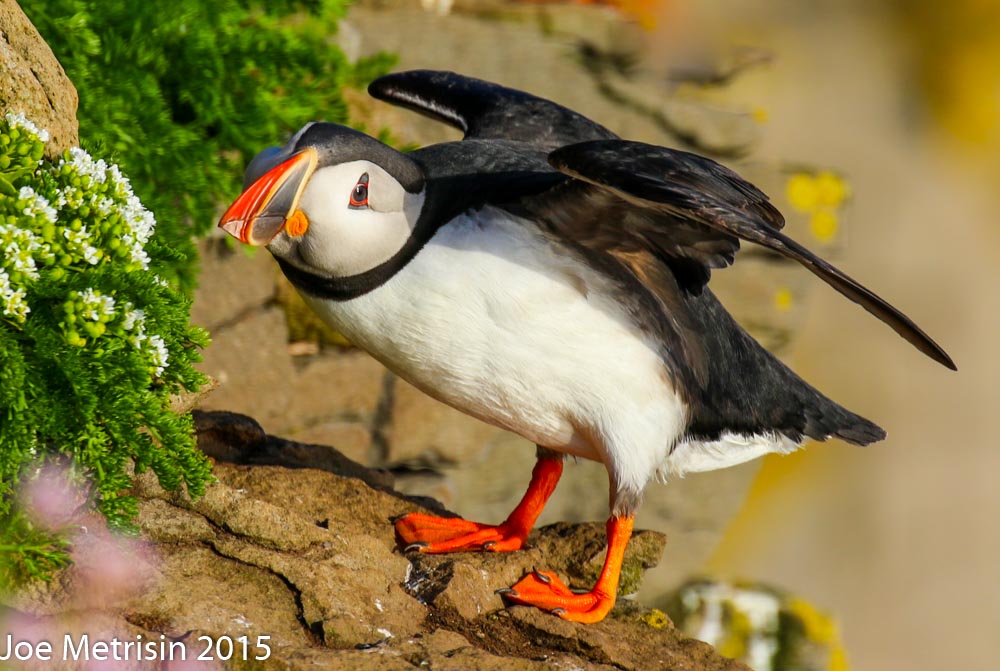 ---
Puffins: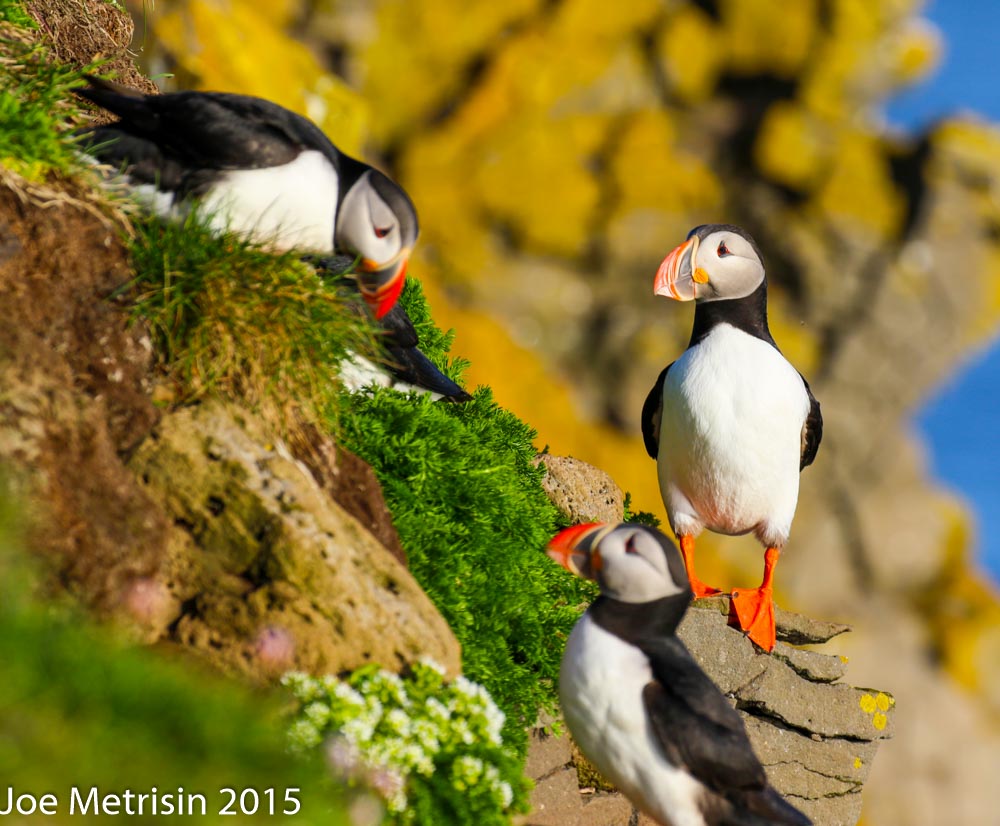 ---
Puffins: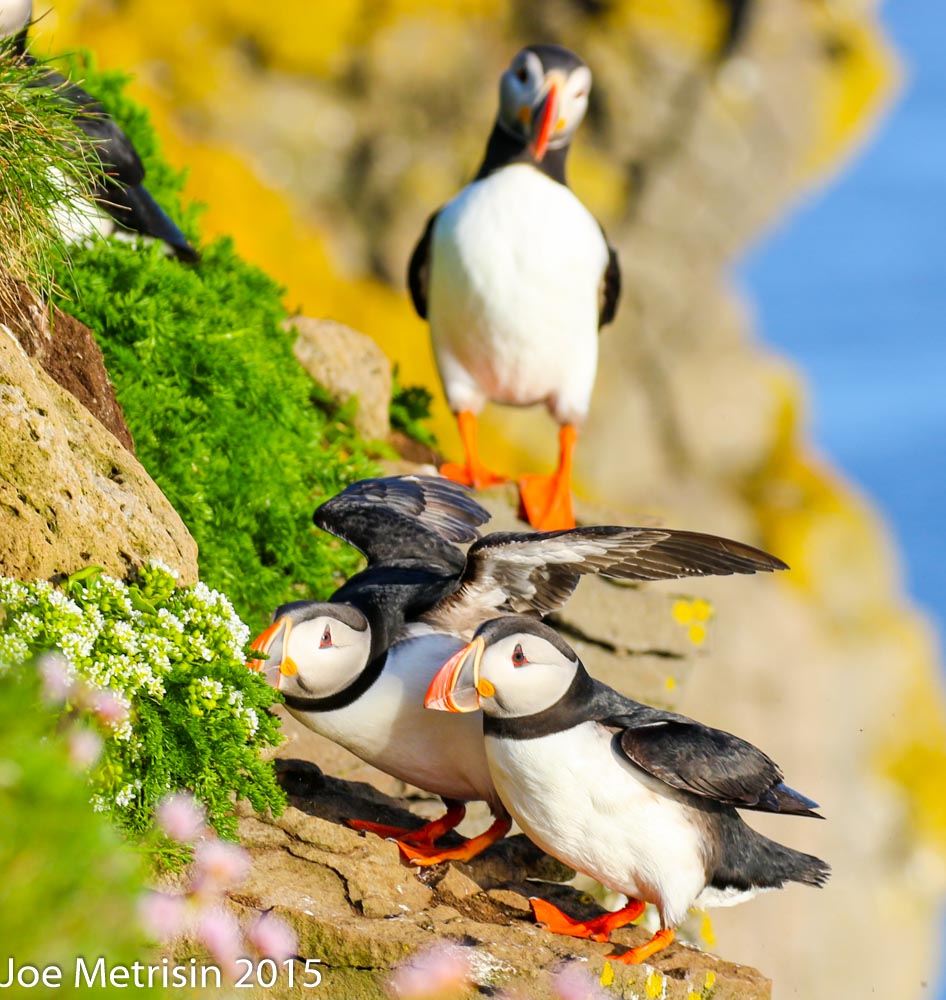 ---
Puffins: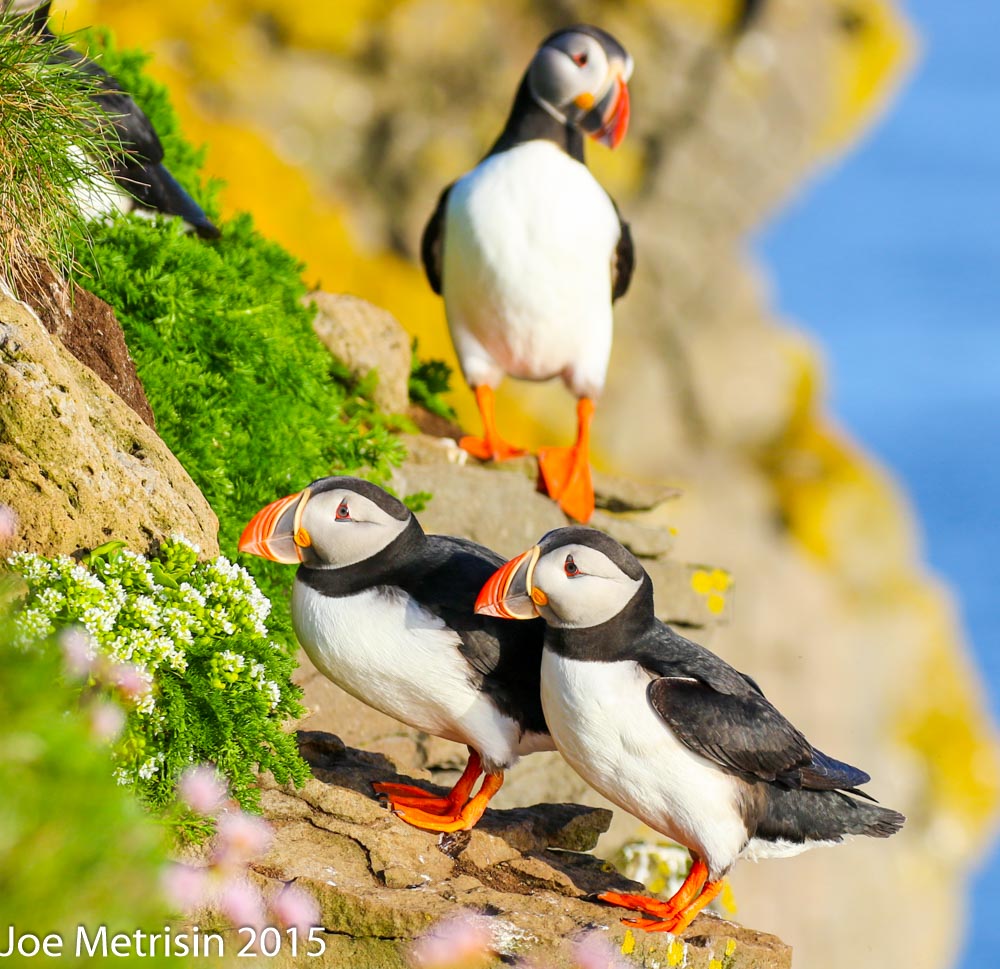 ---
Puffins: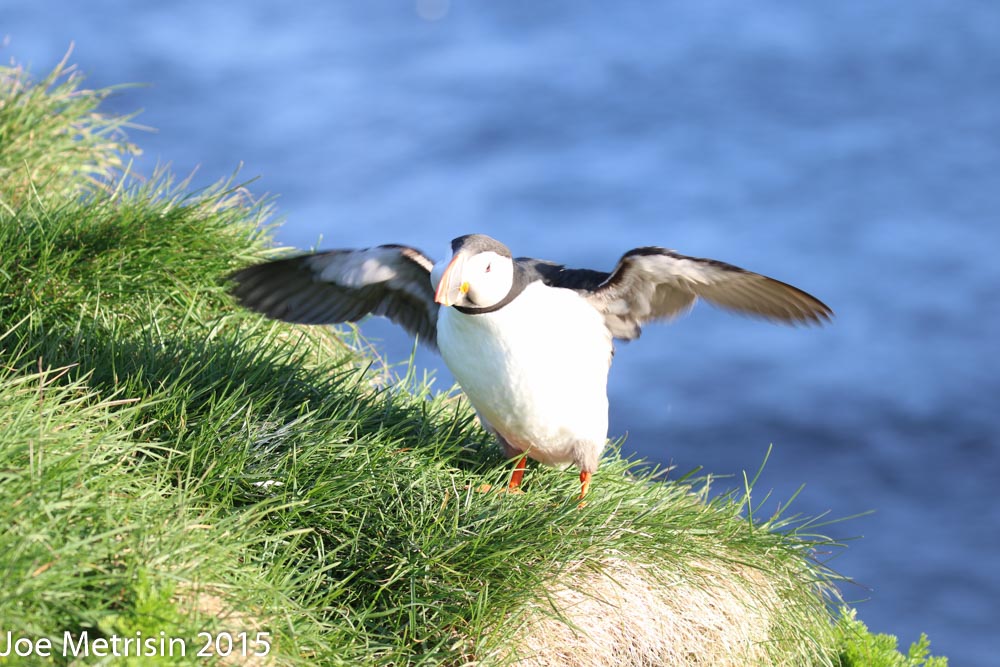 ---
Látrabjarg Cliffs:
This is a view in the opposite direction of the birds.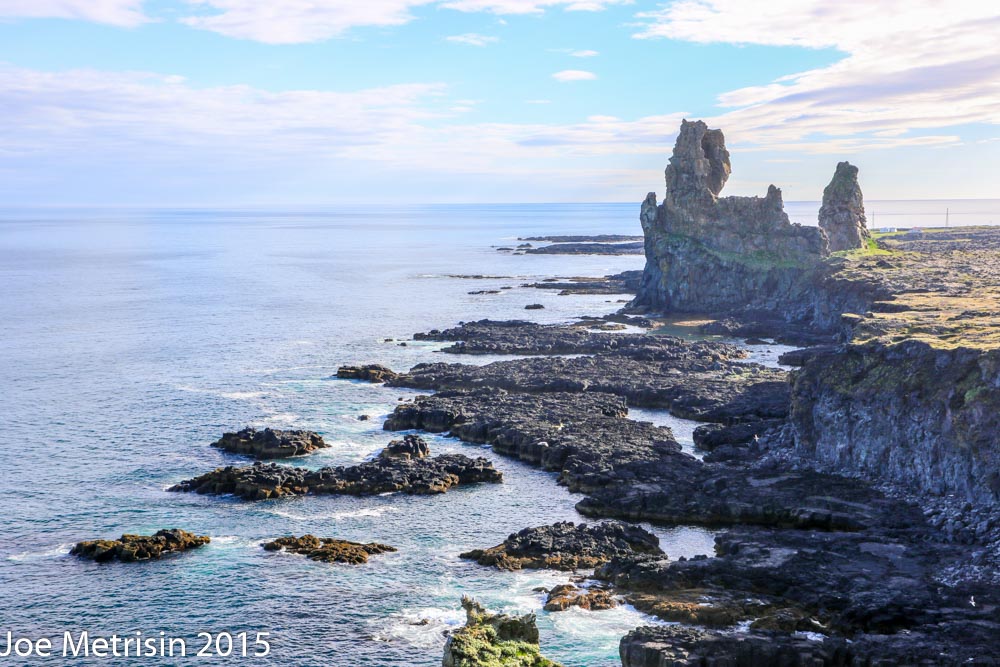 ---
Snæfellsnes peninsula:
Now down on the west, central part of the island.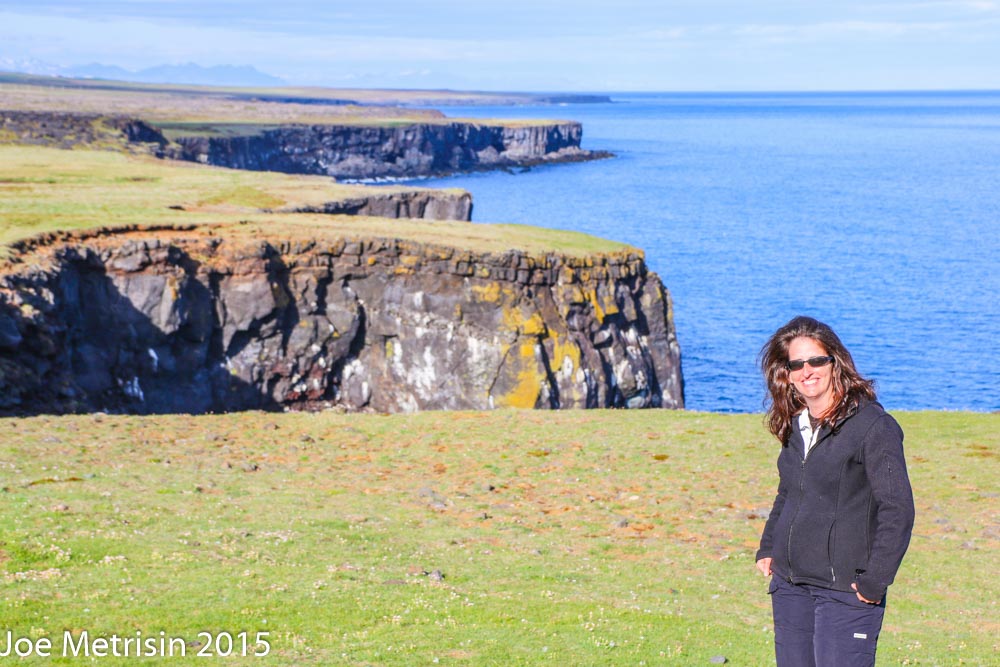 ---
Snæfell mountain:
This is in the Snæfellsjökull National Park or in Icelandic: Þjóðgarðurinn Snæfellsjökull: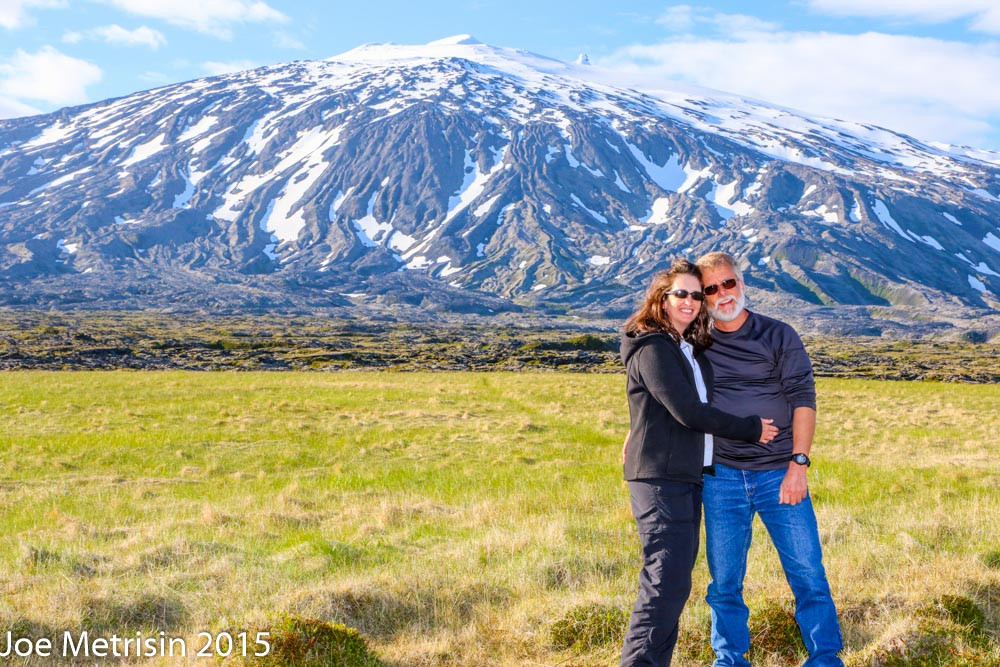 ---
Hotel Hellnar:
Our hotel in this area.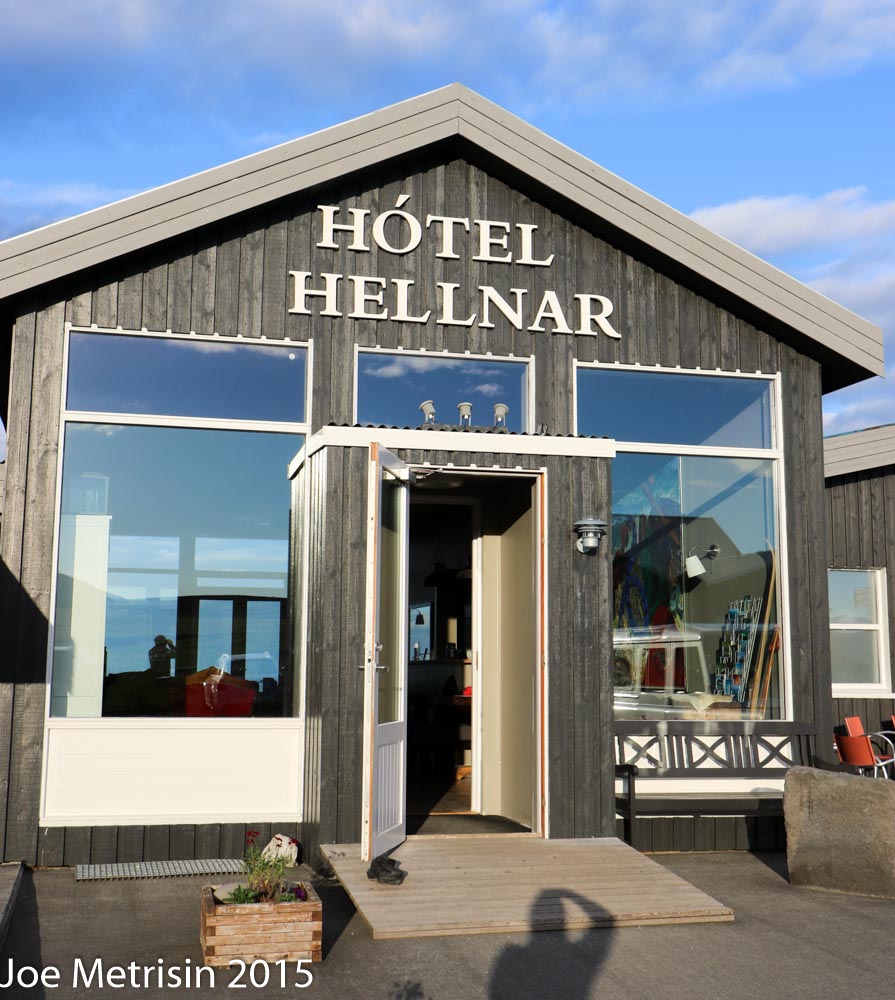 ---
Snæfellsjökull National Park: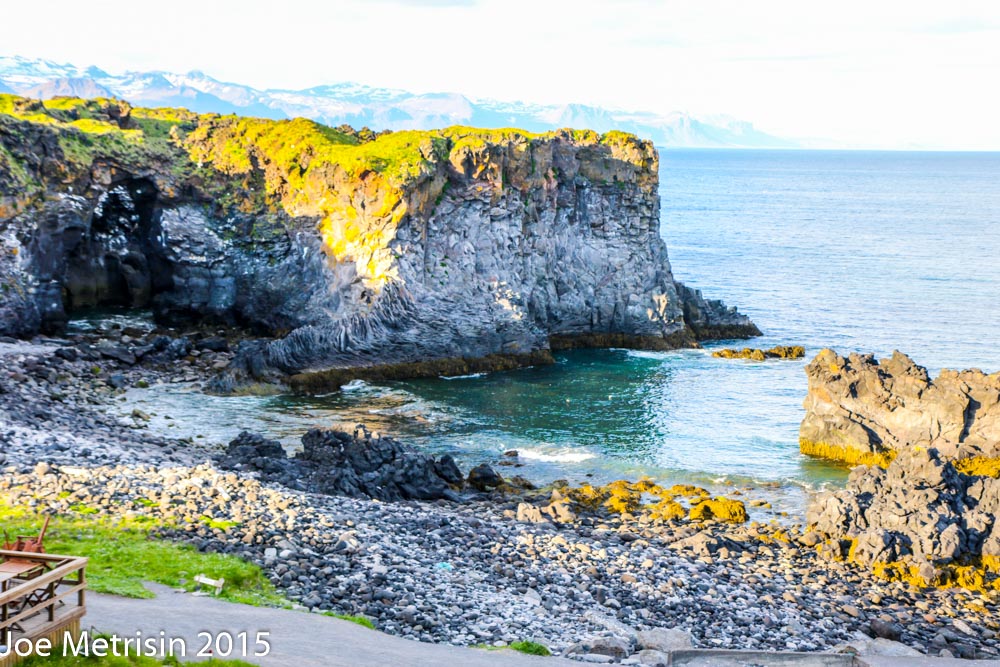 ---
Snæfellsjökull National Park: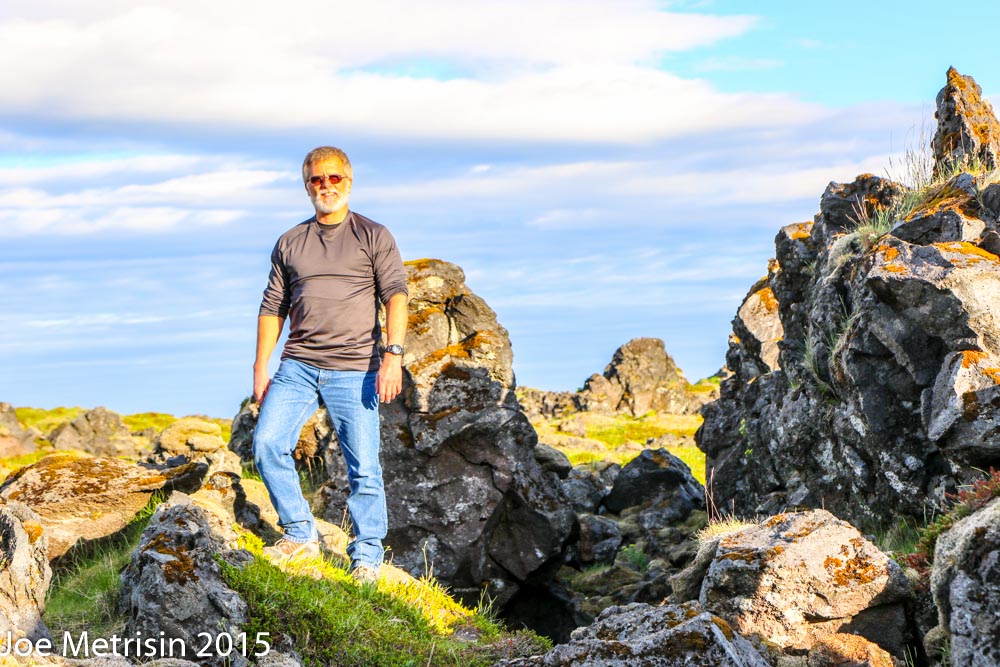 ---
Snæfellsjökull National Park: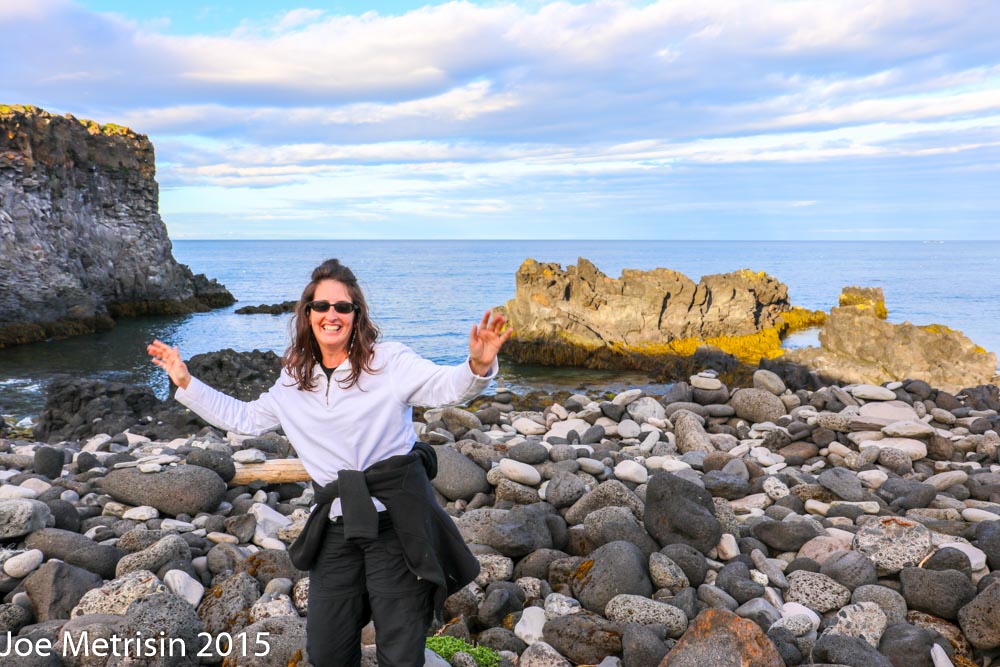 ---
Snæfellsjökull National Park: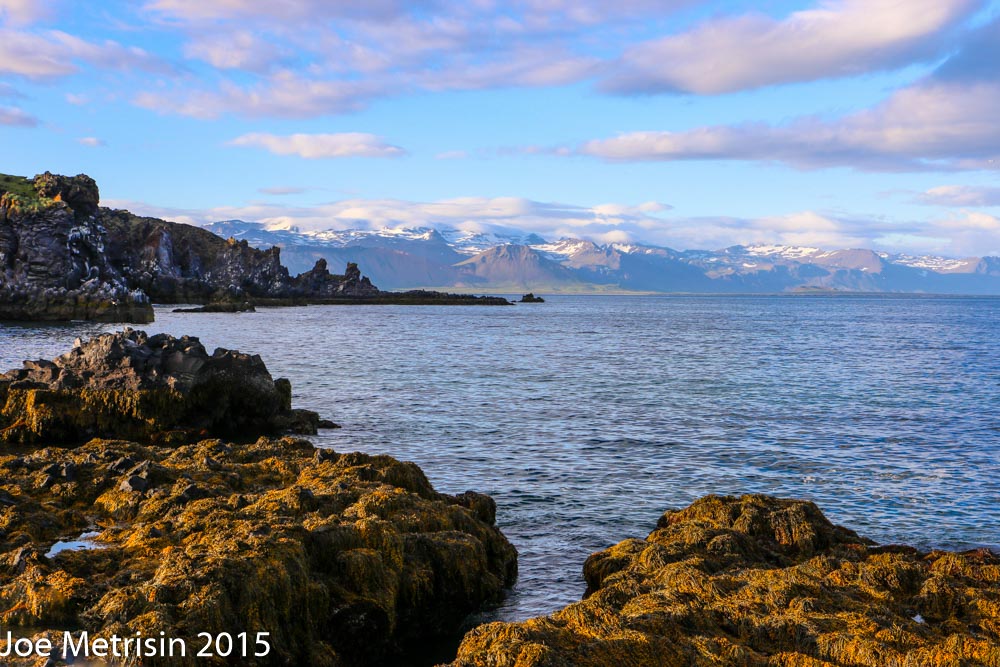 ---